People Top 5
LAST UPDATE: Tuesday February 10, 2015 01:10PM EST
PEOPLE Top 5 are the most-viewed stories on the site over the past three days, updated every 60 minutes
Susan Newman Is Making It, in Spite, She Says, of Being Paul's Daughter


By her own blunt account, Paul's 25-year-old actress daughter (by first wife Jacqueline Witte) admittedly encountered some disadvantages growing up Susan Kendall Newman. Reports of her inheritance are greatly exaggerated, she insists. "I don't have a trust fund and am totally self-sufficient." What about environmental rub-off? "People think that from all those years watching brilliant acting, it sinks in through osmosis. That's malarkey," says Susan, employing one of the tame words in her vocabulary. "At 12, when you're on the set you look at horses and Indians, and who the hell gives a flying...about Paul Newman?" Later she found the name a mixed blessing in auditioning and began to bill herself as Susan Kendall. "You go in and they expect you to be Sarah Bernhardt. Susan Schwartzmiller goes in and is adequate and everyone says, 'She's young, let her nurture it.' I have to shine."

Now Susan is beginning to shine in her own light (though not yet at the box office). Her first starring movie, this spring's Beatlemania spoof, I Wanna Hold Your Hand, was only a succès d'estime. Before that Susan worked with Robert (Nashville) Altman in A Wedding, which ominously keeps not getting released. (Also featured were a whole second generation of showbiz brats including Mia Farrow and Geraldine Chaplin.) By then Susan Kendall had stopped running away from her last name. As she puts it, "I'm handling the Paul Newman tangent now. I relate to him better. In my hippie years I couldn't relate to his life-style, even though he is the least plastic of the movie types."

One explanation may be that Susan's parents were scrambling New York stage actors when they married in 1949. They divorced eight years later, and Jacqueline moved the three kids from Greenwich Village to California. She eventually remarried (and divorced) and has become a high school English teacher in the San Fernando Valley. "I'm grateful I had my mother as an earthbound force," says Susan, though she saw Paul regularly as a child.

An A student at L.A. progressive schools, Susan shunned college as "a dangerous syndrome, a womblike life." She ushered in theaters before moving to New York to act at 21. "One of my reasons," she says, "was not to piddle my life away on a silly love affair that was leading nowhere." That is another way of saying she left behind an older lover of the previous four years. "He is out of my life now, and my parents are glad." In any case, she was soon playing Chekhov and Shakespeare downtown, as well as a role in 1975's We Interrupt This Program, "the biggest turkey on Broadway." It was about then that she decided, "It was ludicrous using the name Kendall. Producers would say, 'Didn't I have lunch with you and your father in Nice in 1963?' People wondered if I hated my father." Now Susan admits that the name "gets me in to see people who otherwise wouldn't give me the time of day."

It was then that Papa Paul offered some timely nepotism in the form of a scriptgirl job and a "mannequin part" as a waitress in his 1977 hockey saga, Slap Shot. What Susan remembers most about the Pennsylvania location was the randy squad of jock extras. "Coming from a world where—how can I put this?—my daintier male friends were ballet dancers and writers, it was suddenly very caveman. Ugh-want-water-sex-sleep-play-money. I fell in love with several of those guys." But she soon returned to L.A., where she found New York theater didn't count—"All they wanted were my Police Woman credits."

Susan's home is a Sherman Oaks apartment purposely so cheap ($275 a month) she doesn't have to sublet when she's off on location. "I don't like other people sleeping in my bed except with me," Susan says, and she shares the place with cats Slick and Quixote. With all her traveling, she finds, "I can't keep a boyfriend. The last thing I want to do is come home and cook dinner for some idiot." As for children, Susan unhesitatingly pronounces herself "too selfish now. Anyway," she adds with typical candor, "I'm not that fond of children." Her sibling experience includes older brother Scott, now 27, a sometime actor-stuntman; sister Stephanie, 23, "a free spirit farmer-writer-painter who lived in the Connecticut backwoods in a hut last winter," and one half sister in her mother's second family Susan paid dues babysitting for.

A certified health nut, Susan eats a nutritionist-prescribed high-alkaline diet of nuts, seeds and raw vegetables—"get the enzymes while they're living." She doesn't smoke, doesn't drink, jogs in place indoors (to avoid smog pollution) and begins the day with 80 sit-ups. She also partakes only of distilled water and jokes, "I'm turning into Howard Hughes"—though not in avaricious ambition. She regards Beverly Hills-style wealth as "disgusting. I want money, sure, but I don't want to drench myself in it."

Yet for all her cracks about "Mr. Glamor," Susan is outraged that Paul hasn't won an Oscar after four nominations. "People get off on a sex symbol and underrate him as an actor." Though Scott and Melissa, one of her three half sisters by Joanne Woodward, have dabbled in films, carrying on the family name rests mainly with Susan. "Dad's my biggest competition," she laughs. Woodward presumably will forgive the omission.


In my teens it was hard. Even losing my virginity was hard. I was always asking myself, 'Do they want to lay me for myself or because I am Paul Newman's daughter?' For some men, it's a notch on their bedpost."
Advertisement
Today's Photos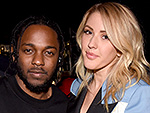 Treat Yourself! 4 Preview Issues
The most buzzed about stars this minute!