People Top 5
LAST UPDATE: Tuesday February 10, 2015 01:10PM EST
PEOPLE Top 5 are the most-viewed stories on the site over the past three days, updated every 60 minutes
When It Comes to Cliff-Hanging, Ken Follett Has, at 29, Clawed into Competition with Le Carre


The future is now. The book is Eye of the Needle. One not-customarily-gaga critic has declared it "the best spy novel out of England in years," with a plot on a par with Frederick Forsyth, prose equal to John Le Carré. Follett, 29, is more restrained—but not much: "I don't kid myself that I write as well as Le Carré, though I may get that good one of these days, but my stories are better than his and I certainly write a hell of a lot better than Forsyth does."

It's a spare, taut style in which Follett tells the chilling tale of Die Nadel (The Needle), the one German spy to elude British intelligence and spill the Allies' plans to invade France. The Needle, a German aristocrat, succeeds where his colleagues fail only because he trusts no one, especially not his superiors, and uses the dirk he keeps in a sheath taped to his forearm with a ruthless swiftness. For all that, when Follett introduces old Needle to a woman as warm and ripe as he is cold, the result is one of the most scorching love scenes in recent thriller fiction.

The most rapid weapon this side of that dirk is Follett's typewriter. "Fast is my normal speed," explains the author, who considers 3,000 publishable words in 10 hours a good day. "I just got into the habit of putting my thoughts down at 40 words per minute—and right the first time," he says. Never a revise? Well, shrugs Follett, "I never rewrite anything more than once." Result: He turned out the 313-page Eye in just three months. That, however, was electric typewriter time. Before he starts page one, Follett has already worked out a detailed, several-thousand-word road map of an outline, which he discusses and revises with his editor and his agent. It is commerce, after all. "I'm not under the illusion that the world is waiting for my thoughts to appear in print," says Follett. "People want to be told a story, and that's what I'm up to. I think of myself as a craftsman more than an artist."

Follett got his interest in the fruits of craftsmanship secondhand. His father was a British internal revenue clerk. Young Ken grew up in a modest row house in Cardiff, Wales, where he read every genre thriller he could get his hands on, starting with H. G. Wells at 7 and working up to Ian Fleming by 11. After the University of London, Follett returned to Cardiff as a cub reporter, covering courts and fires, then moved to a London daily. There, at 23, he wrote his first novel, about the heroin trade, to pay for a car repair bill. Called The Big Needle, it had "a lot of sex and a hero with fancy cars, but it wasn't all that bad," says Follett. "I'm not ashamed of it." Then he quit the news biz for the Everest paperback house, working up from flack to deputy managing director before quitting. His aim, though, was not corporate advancement, he says, but "literary education: to learn how and why books become best-sellers."

Follett married his wife, Mary, when he was 18, she 21 and already carrying their son Emanuele, now 10. "A fast way to grow up," muses Follett, recalling changing diapers while Mary worked as a bookkeeper so he could finish university. No more such grubbing. Follett, Mary, Emanuele and daughter Marie-Claire, 5, are shopping for a $20,000 Jaguar to replace their Ford Cortina—and a tax-exile home in France. The irony and exigency of it all are not lost on Follett's father, who now lectures at a school for tax inspectors. "It's the only thing for him to do," admits Martin Follett. "For a man in his position, taxes are punitive. He's made his way right from the bottom, and I'd like him to hang on to as much of the money as he can."


It is no accident that British writer Ken Follett's first major work became a best-seller. It was just the culmination of a five-year plan Follett set for himself in 1973. During that period he worked in a publishing house to learn the merchandising side—and knocked out no less than 10 novels. Most of them appeared under pen names, "because my agent suggested I might write better books in the future."
Advertisement
Today's Photos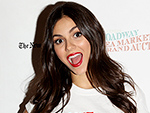 Treat Yourself! 4 Preview Issues
The most buzzed about stars this minute!