People Top 5
LAST UPDATE: Tuesday February 10, 2015 01:10PM EST
PEOPLE Top 5 are the most-viewed stories on the site over the past three days, updated every 60 minutes
A Set Becomes a Set-to as Mrs. Kotter Takes on Gabe, and the Sweathogs Take Sides


"I'm miserable," moans Strassman, 30, of the relationship that she says has deteriorated almost from the minute she was cast as Kaplan's TV wife, Julie Kotter. "Gabe runs hot and cold, one day your best friend, the next day not speaking. Even blatant hostility would be easier to deal with," figures Marcia. "It has always been hard to act with him, especially in intimate scenes. I hate the series. I pray every day for a cancellation. If this is what success means," she sums up, "maybe I should get married and have babies." Of course, Strassman also blames her five-year Kotter contract (one and a half years remain) for delaying real success by forcing her to turn down two movie roles. As for marriage and babies, she claims the trauma on Kaplan's show destroyed her relationships with her two lovers during that time.

So, after quietly trying for 18 months to break her contract, Marcia took co-star Kaplan publicly apart at a press junket this summer. "When I came back to the set," Marcia remembers, "the other guys on the show stood in a circle around me to protect me from Gabe. We joked that I should be wearing a bulletproof vest. But the man never said a word. Not a word."

By then Kotter had become less a set than a civil war. The cast Softball team had long since hung up its gloves and, more significantly, the feud spread to the Sweathogs, who, willingly or not, are lining up in rival camps. John ("Barbarino") Travolta and Lawrence-Hilton ("Boom Boom") Jacobs remain pretty much above the battle. Still close to both, Travolta goes to movies occasionally with Gabe and dines weekly with Strassman; Jacobs continues to hang out with Kaplan but no longer meets Strassman after-hours. Robert ("Epstein") Hegyes is on the Kaplan side, but he's stopped seeing him socially (and is also less tight with Travolta these days). Marcia's main ally, Ron ("Horshack") Palillo, barely talks to Gabe and sees none of the others outside work. The one vestigial source of Kotter cast unity is that virtually nobody can stand executive producer James Komack.

What it adds up to is there may not be room in Kotter's high school for six centrifugal egos and careers. "This show is filled with people with high energy levels and capabilities," says Hegyes in a Sweathog metaphor, "but when we shovel coal on the creative fire, we sometimes end up shootin' on each other too." (If nothing else, Strassman's protest that her Kotter job has inhibited her career seems a little suspect considering that she just finished making NBC's forthcoming Brave New World movie. What's more, Jacobs and Hegyes have completed movies and are working on music deals, while Palillo has done legitimate stage work, and John What's-his-name hasn't exactly been shelved by his TV commitment.)

The man with the largest remaining stake in the series is the 32-year-old Kaplan. "Gabe created the show and his dream became a reality," says Jacobs. "Now he's like a little daddy, sitting back and watching his kids take over." "Kotter is not a show," Kaplan agrees. "It is my life. Kotter is the make-believe teacher I wanted to have in Brooklyn." An admitted workaholic, Kaplan has parlayed his TV success into lucrative Vegas, Tahoe and Atlantic City comedy gigs with a yearly gross of more than $1 million. He will star next February in his first movie, Fast Break. But his double-overtime life can make him brusque. Even his good friend Jacobs says he's "moody, and not an easy guy to know." Kaplan concedes, "When I'm working I'm not expressive or open. I can't do the Hollywood 'sweetie, baby' trip. I'm quiet and therefore not ego-satisfying for some people." He can only mean Strassman. "I think Marcia is a good serious actress and perfect for the role, but I was shocked that she had such hostility," says Gabe.

"Men can be temperamental on a show and they're only temperamental," fumes Strassman in response. "But if you're the only woman and you express your displeasure, you're a bitch. For three years my part consisted of saying, 'And what happened, honey?' to Gabe." Kaplan's answer is that he tried to beef up Strassman's part in story conferences "but I never told her. It would be unprofessional and I wouldn't want to play with her emotions like that." According to Palillo, who knows Strassman better than anyone: "Sometimes her honesty can smart, but she's often right. Some people think she's negative, but she's been hurt many times in her life."

It began in New York as the daughter of an auto parts wholesaler. She began auditioning for plays in her teens because "I hated school and would do anything to get out of it." Her natural singing ability won her the part of Liza Minnelli's replacement in Off Broadway's Best Foot Forward—at age 15. Right now she's got her first album in the works with Melissa Manchester's producer, no less. She has not been as lucky with men. "My downfall emotionally is musicians and songwriters," Strassman reflects, and has abruptly decided, "I'm meant to be married. The next time you hear I'm living with someone I'll be married to him." (That new impulse might have struck because she just helped confidante Kate Jackson mastermind her surprise marriage last September to Andrew Stevens.)

Unlike Strassman, who moves easily among L.A.'s glitterati, Kaplan is uncomfortable with showbiz folk. His best friends are lawyers and doctors, his dates non-Hollywood, such as Lee Walsh, the former Miss Florida who's been his woman for two and a half years (though their engagement is now off). His problem with Strassman may, in fact, be a matter of style. "I had the feeling Marcia thought of me as a square, compared to most of her friends," says Gabe. "But I always thought there was mutual respect. Obviously, I was wrong."

Kaplan has also lost out this year in a power struggle with producer Komack, who has fired the 15 to 20 Kaplan loyalists on the staff to bring in Carol Burnett's old producing-writing team. That has meant more one-liners and blackout sketches and less attempt to produce a more ambitious Blackboard Jungle-based sitcom. The lessening of Kaplan's influence (he's in only three of 12 episodes taped so far) pleases at least Palillo, who says, "Going to the studio last year gave me a sick feeling in the pit of my stomach. But this year it is a joy."

Just this month ABC tried to stanch Kotter's hemorrhaging ratings by switching it to a more favorable time slot (8 p.m. ET, Saturday). "Oh, God," Marcia groaned when she heard. "The network is going to make us a hit again." Not if she can help it. Strassman can be expected to continue telling stories out of school about Kotter. "Nobody from the show came down on me yet," Marcia points out. "What could they say? Except the one thing I've always wanted to hear: 'You're fired.' "


First, Marcia Strassman broke her wrist roller-skating with her buddy Cher Bono Allman and wound up in a cast up to her shoulder for two months. Then last March, on her birthday-gift motorcycle from Kate Jackson, Marcia took a header into Benedict Canyon, putting a gash in her lovely cheek that required 10 stitches and plastic surgery. But that's the good news. The bad news, as Strassman is telling the world, is that she still has to work on ABC's Welcome Back, Kotter with Gabe Kaplan.
Advertisement
Today's Photos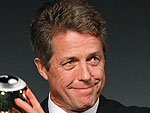 Treat Yourself! 4 Preview Issues
The most buzzed about stars this minute!