People Top 5
LAST UPDATE: Tuesday February 10, 2015 01:10PM EST
PEOPLE Top 5 are the most-viewed stories on the site over the past three days, updated every 60 minutes
Paralyzed After a Spill, Triple Crown Jockey Ron Turcotte Is Determined to Walk Again


Clad in a blue-and-orange jogging suit, Ron Turcotte is leaning back in his hospital bed, a remote-control TV cord in his hand. "If this cord were out of reach," he muses aloud, "I ought to be able to use my foot to pull it over. When I'm sleeping, I should be able to kick up the blanket with my feet. So many things like that come across to me now. I realize that my legs don't work that way anymore."

Those legs, in fact, haven't worked for almost four months. A veteran jockey, Turcotte in 16 years had won $28,746,073 in purses, with over 3,000 victories, including two Kentucky Derbies, two Preaknesses, two Belmont Stakes. "Horses," he says, "have been my life since I was a kid."

Then last July 13, in his 20,310th race, Turcotte was riding Flag of Leyte Gulf at Belmont Park in New York. Barely out of the starting gate, he spotted Small Raja, with Jeff Fell aboard, drifting toward him from the side. He reined in his horse and screamed Fell's name. Too late. Turcotte says Flag was knocked off balance, pawed wildly for a moment, then went down, nose in the dirt. Turcotte catapulted over the horse's head, landing high on his back and somersaulting twice before coming to a stop. In the hospital two steel rods were inserted to realign and support his spine, but Turcotte was paralyzed from the waist down.

In his room at Dr. Howard Rusk's Institute of Rehabilitation Medicine in New York, the jockey has a videotape of the spill which he watches again and again. "I wanted to verify what I thought happened," he explains. But as he is about to play it one more time, he gently rebukes a visitor, "Don't watch me watch it." He adds, almost as an afterthought, "Everybody wishes it hadn't happened."

In recent weeks Turcotte has improved dramatically, despite a perilous bout with meningitis which required the removal of the rods in his back. But his doctors have been frank with him: Though the spinal cord was not severed, a powerful blow can cause permanent paralysis. It's unlikely that he'll ever walk again.

Nonetheless, Turcotte, 37, trains daily in the gym at Rusk. His major complaint is the brace that supports his back while it heals. "I'll be able to get around better when it comes off," he vows. "I'll be able to bend. If I can't walk on two feet, then I'll do it with braces." Touching himself on the thigh, always hoping to find a hint of feeling, he struggles from the mat to his wheelchair. "Come on, leg," he snaps as one foot drags.

Yet Turcotte's determination has paid off. Recently, for the first time, he went home for the day to his two acres in Oyster Bay, Long Island. Since the accident his wife of 13 years, Gaetane, 35, has been at his bedside every afternoon. His four children—Lynn, 12; Ann, 11; Tina, 10, and Tammy, 4—also visit when they're not in school. "My oldest daughter wants to be a jockey,' he says proudly.

Turcotte first rode at 3 on his grandfather's farm in New Brunswick, Canada. One of 12 children, he dropped out of school in the eighth grade to help his lumberjack father. At 20, Turcotte began riding competitively in Ontario. "To me horses are the prettiest animals in the world," he says. "I've always thought they were very smart."

That devotion to horses ironically limited him. Though Turcotte grossed $2.8 million in his career, he turned down lucrative offers to write a book and endorse products. "My job is riding horses," he said. (His hospitalization will not deplete his savings; it is covered by insurance carried by Flag's owner.)

A devout Catholic, Turcotte says, "The accident made me more religious. I never ask 'Why me?' but 'Why not me?' Whether I'll ever walk again is up to the Man upstairs." In any event, Turcotte realizes, "I won't be able to go places in the woods and get stuck and then try to unstick myself." But that won't prevent him from snowmobiling, fishing and hunting again. With a slight smile, he adds, "I guess I'll just be more a follower than a trail-breaker now."


'Horses have been my life since I was 3 years old'
Advertisement
Today's Photos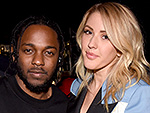 Treat Yourself! 4 Preview Issues
The most buzzed about stars this minute!