People Top 5
LAST UPDATE: Tuesday February 10, 2015 01:10PM EST
PEOPLE Top 5 are the most-viewed stories on the site over the past three days, updated every 60 minutes
Larry Berner 'Came Out' to Fight California's Antigay Initiative—Now It Could Cost Him His Job


Taking his campaign to Sonoma County north of San Francisco recently, Briggs declared: "I understand you have an admitted homosexual teacher here. Under my initiative, the mere fact of being homosexual is considered immoral and he would not be allowed to teach." The object of Briggs' attack was Larry Berner, 38, a second-grade teacher in Healdsburg, Calif., a town of 6,300. Berner, widely regarded as a superior teacher, had lived as a "closet" homosexual, carefully guarding his privacy—until Briggs began his crusade last spring.

"I used to sit and just grin when people made 'gay' jokes, hoping I wouldn't be suspected," Berner recalls. "Most of us have negotiated quietly for years. But when someone wants to take my job away, I have to fight." First he joined the Briggs forces surreptitiously to study the enemy's tactics. Then he wrote an account of his experience for a gay newspaper—and his name was spotted by a local newspaper columnist. By the next Healdsburg school board meeting, there were 300 signatures on a petition calling for Berner's dismissal. But the board could not fire him: The state Supreme Court had already ruled that homosexuality is not in itself grounds for dismissal or evidence of unfitness to teach. Thus stymied, school board president Mrs. Lee Lee promised: "I will do anything I can to see that Proposition 6 passes."

Despite the furor, 19 of the 22 other teachers at Fitch Mountain School spoke up for Berner, and only three families removed their children from his class. Several parents even requested that their children be enrolled with him. "Knowing he's homosexual makes no difference," says Steve Orton, a county mental health counselor who asked that his son Gannon be placed in Berner's class this year. "In fact, we feel glad to have a courageous person as Gannon's teacher. A child his age can barely perceive the sexuality of his parents, let alone that of his teacher."

Still, supporters of Proposition 6 insist that teachers like Berner present children with undesirable role models. "The teachers have the children for so many hours a day that they have to have some responsibility for their values," declares parent John DiCello. Like DiCello, schoolteacher Joyce Rich is a fundamentalist Christian who believes homosexuality is a sin, but she wishes Berner had just kept quiet about it. "No one was out to get Larry," she says. "I'd feel the same way about someone who admitted to adultery or stealing. I felt so sad when he went public—that a teacher would express himself that way."

Berner contends that he has kept his sex life out of the classroom. "As far as the kids are concerned," he declares, "I've never had sex. Moreover, we're forbidden by state code from teaching moral values, and I don't think that's the duty of public employees."

The wish that he had just kept his mouth shut, Berner believes, is one of the poisonous side effects of the Briggs initiative, which threatens the jobs not only of homosexual teachers but of any colleagues who dare to speak on their behalf. "At first I was just mad because this was happening to a friend of mine," says Anita Carroll, Berner's second-grade team teacher. "Now I see it as a threat to freedom of speech and association. I'm too young to remember McCarthyism, but this seems like the same thing." Nonsense, says DiCello. "We only have the right of free speech if we say what's right," he says. "Even atheists know down deep that homosexuality is wrong."

Though outspoken now, Berner seems oddly cast as the focus of such a bitter public struggle. A shy, soft-spoken man who nervously chain-smokes when questioned about his plight, he was the youngest of 10 children of "passionate Protestants" back in Arkansas, who even now may not know of his homosexuality. "We don't talk about such things in my family," he says. A psychology major at the University of Arkansas, he spent four years as an officer in the Air Force and three as an insurance claims adjuster before becoming a teacher at 33. He admits he is frightened of the prospect of trying to find another career if Proposition 6 is approved. "The initiative can't be retroactive, so I could probably keep my job if I stopped making public statements," he points out. "But I believed all that stuff when I was a kid in school about liberty and justice for all. That it could be taken away by one group of people is scary, and it makes me very angry. I guess I've really nailed the closet door shut."


There apparently isn't any issue of our age too complex for the state of California to reduce to a yes-or-no vote. Even before last spring's Great Tax Revolt led to the overwhelming approval of Proposition 13, voters there had been asked to resolve such intricate questions as the definition of obscenity and the future of nuclear power. Next week they will vote on another—an ordinance calling for the firing of all avowed homosexuals teaching in the state's public schools. Proposition 6, authored by state Sen. John Briggs, an Orange County Republican with ambitions for the U.S. Senate, has been denounced from both left and right by critics including Gov. Jerry Brown, Ronald Reagan, the League of Women Voters and the California Young Republicans. Yet, riding a wave that has swept the country from Dade County, Fla. to Eugene, Oreg., where gay rights ordinances have been repealed in the voting booths, backers of the proposition are looking forward to victory.
Advertisement
Today's Photos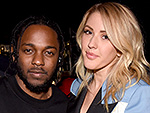 Treat Yourself! 4 Preview Issues
The most buzzed about stars this minute!