People Top 5
LAST UPDATE: Tuesday February 10, 2015 01:10PM EST
PEOPLE Top 5 are the most-viewed stories on the site over the past three days, updated every 60 minutes
Every Day in Every Way, Jerry Rubin and His Friends Are Getting Stranger and Stranger


Rubin, a veteran of est, Actualizations, Yoga and Rolfing, spent two years organizing the extravaganza. Whatever the event lacked in profundity, it made up for in commercial excess. The school lobby was like an Arab souk, where books, running shoes and natural snacks were hawked alongside such future-shock diversions as Orgy Butter and two-speed vibrators. The most bewildering vibes came inside the auditorium, however, as the prophets of awareness spilled open their intellectual baggage. All, it appeared, were traveling light.

First, to get the consciousness flowing, "Master of Playfulness" Matt Weinstein, an adult games expert, led the audience in an attempt to "suck in all the energy on the East Side." "What do you want to be, a banana or a frozen yogurt?" he cried. "Pick one! Now all you frozen yogurts turn to the nearest banana and start an argument!" Amid the babble, Rubin and his wife, Mimi Leonard, made their entrance, holding hands and stealing kisses. "Okay," they chimed in. "Everyone find a partner and tell him what you dislike most about your body!"

After a lunch of free Perrier water and a $4 sprout salad (tossed by hand in black rubberized trash cans), the multitude sat down for a rap session with sexologists Masters and Johnson. Soon participants were grappling for the microphone to blurt out details of their most recent orgasms. In the afterglow, Dr. Sheehan appeared to explain "How to Get the Most out of Jogging." He was succeeded by George Leonard, Mimi's father (and a former vice-president of the Esalen Institute), clad in a white jacket and black hakama skirt and ready for a display of aikido. "Shake your wrists until your whole body vibrates," he advised. "Reach out your hands, palms up, and see what you can connect with. Scan with your radar. Imagine you can see through the back of your knees."

Several hours later, following a mysterious monologue by Buckminster Fuller, 83, father of the geodesic dome, the audience discovered its radar had picked up Werner Erhard, daddy of est, onstage. The rafters shook with joyous cries. He thundered back: "You have the power to transform your life! You don't have to wait for the angels to blow in your ear. If you just got it," he continued, "you got it! If you've had it all along, then you haven't got it." As the applause washed over him, a woman dropped roses at his Guccishod feet. "I know that I can say things very movingly, very eloquently and very powerfully," Erhard admitted, "but that's not why I'm here. I'm here because I love you!" Close to midnight the session was over, and the dazzled audience reeled into the night. "Some of the most brilliant minds on this planet were here tonight," murmured one ticketholder. "Incredible," said another. "I'm sort of blown away."


It was the world's first Me-In. With the same chutzpah and hype that characterized his earlier turn as a radical, former Yippie Jerry Rubin, 40, had mobilized the biggest guns of the pop psychology boom. The occasion was You-Me Mind-Body Day, modestly described as "the largest self-improvement rally ever held." Some 1,300 seekers of enlightenment crowded into a Manhattan high school auditorium carrying pillows, picnic baskets and up to $60 each for admission. Among the living founts of salable wisdom: hunger artist Dick Gregory (who flew in first-class from California), iron pumper Arnold Schwarzenegger (who arrived on the arm of Sargent Shriver's voluptuous daughter Maria), marathon man Dr. George Sheehan (in 20-year-old running shoes) and author George (Education and Ecstasy) Leonard. "It doesn't matter that I've gone into debt on this," exulted Rubin. "The psychological rewards are enormous."
Advertisement
Today's Photos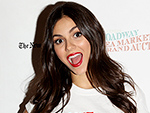 Treat Yourself! 4 Preview Issues
The most buzzed about stars this minute!