People Top 5
LAST UPDATE: Tuesday February 10, 2015 01:10PM EST
PEOPLE Top 5 are the most-viewed stories on the site over the past three days, updated every 60 minutes
Paul and Judy Brown Vow They'll Change the Constitution to Stamp Out Abortion


Emphasizing the point, some 100,000 right-to-lifers are expected to march in Washington next week on the sixth anniversary of a Supreme Court decision prohibiting states from passing anti-abortion laws. Though the Browns are not directly involved with the march—sponsored by one of the seven allied anti-abortion groups—the demonstration is dramatic evidence of the movement's growing strength. The Browns hardly fit the power-broker image. Paul, a chain-smoking, golf-loving father of three, looks more like the discount-store manager he once was. Judy, a plumpish blonde in polyester, resembles the housewife she longs to be again. They have set their sights on a constitutional amendment banning all but lifesaving abortions. "I think our chances are excellent of having a human life amendment no later than 1981," predicts Judy. "And I say that based on the election results last November."

On that day anti-abortionists say they were instrumental in unseating Senators Dick Clark of Iowa, Thomas McIntyre of New Hampshire and Floyd Haskell of Colorado, as well as a number of congressmen. In Ohio, Paul claims, they provided the margin in the narrow re-election victory of Ohio Gov. James Rhodes. Although most politicians who were hurt by the abortion issue prefer to cite other reasons for their downfall, Clark gives the right-to-lifers their due. "Without their activity in the churches," he acknowledges, "I would have won." How have anti-abortion activists come to such power? "It's strictly grass roots," says Brown. "The average person dedicated to this cause will work 10 times harder than the average Democrat or Republican, because to us it's a life-and-death matter. A pro-life person will cross a street to save a baby. Anyone else will not cross that same street to kill a baby. That's where our power is."

Given their religious backgrounds, the Browns' dedication to the cause is less surprising than the testy beginning of their romance. Judy had been raised by devout Catholic parents in Whittier, Calif. and educated in church schools before graduating from UCLA. Paul is an alumnus of the parochial system in Savannah and the University of Georgia. The two met in 1965, in Ogden, Utah, where both were temporarily assigned by the K Mart discount chain. When Judy, then his boss, told Brown he would have to punch a time card, he snapped, "Go to hell, lady." Three years later they were married.

That same year the Browns were so moved by a Sunday sermon that they began working against a referendum liberalizing abortion laws in Washington state. They lost, but when Paul's job led to a series of transfers around the country, Judy kept up her anti-abortion work. When her husband was sent to Washington, D.C. in 1976, she was named office manager of the district's moribund Right to Life headquarters. The following year Paul came home from church one day and made a decision that altered their lives. "He said, 'Judy, I'm going to quit my job and start that political action committee,' " his wife remembers, "and I just looked at him and said 'fine,' which is a terribly irresponsible thing for a wife to say. But we knew—and I realize this sounds foolish—that the Lord would take care of us. My husband doesn't make nearly as much money now [the Browns earn $36,000 between them], but he's doing something for humanity and it's made our marriage a lot better."

Each weekday the Browns commute between their home in Aquia Harbor, Md., and Washington, an 80-mile round-trip. Though she no longer bakes bread or sews clothes for son Hugh, 10, and daughters Cathy, 7, and Christy, 4, Judy still cooks and freezes the week's meals for her family every weekend. On workday mornings she gets up at 6 to make lunches, prepare breakfast, dress the kids and clean up after the family dog. "By 7 I have to be upstairs with a cup of coffee for my husband because he won't get out of bed without it," she says. She also brushes Paul's hair, polishes his shoes and notes that her own mother "waited on my father hand and foot, and they were very happy. I am very proud to have someone I want to wait on. I love being married to a chauvinist." (After school, the children are taken to a day-care center to await their parents' return.)

Like many right-to-lifers, both Judy Brown and her husband regard abortion as just one symptom of society's decay. "I personally think it goes back to the liberalization of the divorce laws in the late '40s, followed by a degeneration of the American way of life," reflects Paul. "They call it the new morality, but I think it's no morality. I'm going to do what I can to stop it."

He is not alone. Buoyed by small contributions, Right to Life headquarters now has a $250,000 budget that helps fund both anti-abortion lobbying and political action. A "hit list" of vulnerable senators has been prepared for the 1980 elections, with targets including political heavyweights like Birch Bayh of Indiana, Frank Church of Idaho and George McGovern of South Dakota. Even Jimmy Carter, warns Paul, could be added to the list if he proves uncooperative. "We plan to have political action committees in every state of the nation by the end of 1979," says Brown. "We'll be ready for the presidential election."


"When I came to the Washington office of the National Right to Life Committee in 1976, the phone only rang once or twice a day," Judy Brown recalls. "Usually it was my husband calling to ask if I was ready to go to lunch." Today, three years later, the phones are jangling off the hook in the eight-room suite where Judy, 34, serves as the committee's national publicity director, and her husband, Paul, 40, is chief political strategist for the nationwide anti-abortion movement. Now claiming 13 million supporters, U.S. right-to-life crusaders are rapidly emerging as one of the nation's toughest political pressure groups. Quick to take credit for the defeat of at least three U.S. senators in the November elections, they are gearing up for battles to come. "Most politicians really don't care what you say or what you think until you threaten their jobs," says Paul Brown. "We found out we can threaten jobs, and deliver on the threat. People are going to have to listen to us."
Advertisement
Today's Photos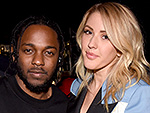 Treat Yourself! 4 Preview Issues
The most buzzed about stars this minute!