People Top 5
LAST UPDATE: Tuesday February 10, 2015 01:10PM EST
PEOPLE Top 5 are the most-viewed stories on the site over the past three days, updated every 60 minutes
Dr. George Mann Says Low Cholesterol Diets Are Useless, but the 'Heart Mafia' Disagrees


Cholesterol is a fatty substance that is part of every cell and the raw material for important hormones. Conventional medical wisdom holds that it also contributes to the buildup of deposits within arteries, thus leading to heart attacks. The main prescription has been the low-cholesterol diet, limiting the intake of such foods as eggs, meat, milk, butter and cheese.

But Dr. George V. Mann, 60, a Johns Hopkins-educated biochemist and physician now on the faculty of Vanderbilt University in Nashville, disagrees. He contends a "heart Mafia" is misinforming the American public. "When we find the real cause and prevention of the cholesterol problem," he says, "it will seem to many that there was an unwholesome conspiracy."

The villains in Mann's controversial scenario are the vegetable oil industry, the American Heart Association and the National Institutes of Health. He argues that vegetable oil manufacturers were elated when the Heart Association attacked animal fats as a source of cholesterol in 1961. "The margarine people were ready," he says, "with advertisements saying, 'Aha! Eat margarine and protect your heart.' "

Mann, however, tried to test the Heart Association premise, seeking "people who consumed high-cholesterol, high-animal-fat diets. We finally turned to the Masai." They are East African tribesmen who subsist almost solely on their cattle, consuming meat, blood and milk. Mann studied 1,500 Masai, he says, and found "they have very low levels of cholesterol in their blood, half as much as we do, and very rarely have cardiovascular disease."

As Mann studied Americans following low-cholesterol diets, his skepticism increased. "The change in their level of serum [blood] cholesterol," he says, "was trivial, on the order of a 10 percent decrease. It didn't influence health."

Mann does not deny that cholesterol is involved in heart attacks, but says that research has shown the body makes 90 percent of the fatty substance itself. Worrying about specific foods, he insists, only distracts attention from other possible causes of heart trouble. (One he cites is lack of exercise.)

Mann says the Heart Association opposes him because its anticholesterol diet plan is "one of the things they say they've accomplished. It's part of their fund-raising propaganda."

As for NIH, Mann contends that it gives research money only to scientists who agree with it. He singles out Dr. Robert Levy, director of the National Heart, Lung and Blood Institute, as an advocate of the low-cholesterol diet. Mann lost some $60,000 in NIH funding in 1968 and says it was because of his beliefs on cholesterol. He now draws about $50,000 annually in grants from private industry, none food-related (plus a nonrevokable $30,000 a year from NIH as a "career award").

Mann's theories have been widely circulated—the prestigious New England Journal of Medicine has published four of his papers on cholesterol—and just as widely disputed.

Dr. Levy of NIH denies that Mann's research funds were affected because of any personal disagreement: "Funding is determined by peer review." Adds Levy: "George is a maverick who enjoys being controversial. He has spent too much time talking with himself. He has been a scientist of some stature, but he seems hell-bent to destroy everything that doesn't agree with him." Levy concedes that "it hasn't been conclusively proven that lowering the cholesterol level by diet will prevent heart disease," but argues "it also hasn't been proven it won't help."

Even a former Mann student, Baylor's Dr. Anthony Gotto, takes issue with him. "I do not agree that the diet-heart approach has been as thoroughly researched as Dr. Mann says," Gotto comments. "It is true it's difficult to get many persons to follow such diets."

Born in Iowa, Mann graduated from Cornell College there. After Johns Hopkins he taught at Harvard, then spent eight years doing research for the American Heart Association. He met his wife, Jean, while he was an intern and she a nurse. It was a dramatic introduction. Mann was trying to prevent a would-be suicide from jumping from a third-floor balcony. The young doctor was being dragged over the edge when Jean grabbed him by the belt and held on until help arrived. (The patient was saved too.) Married 30 years, they have five grown children and live in a house built in 1810. Mann is a quiet man at home, though his colleagues may find that hard to believe. "If science isn't quarrelsome, argumentative and contentious," he declares, "then it isn't any good."


Disputes over treatment of disease are often bitter, involving politics, personalities and multiple vested interests in addition to honest differences of opinion. When a plausible minority viewpoint disagrees with a medical-establishment theory, the public is faced with opposite notions about a subject that literally can mean life or death. Such is the case with the relationship of diet to cholesterol and heart attacks.
Advertisement
Today's Photos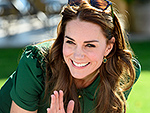 Treat Yourself! 4 Preview Issues
The most buzzed about stars this minute!