People Top 5
LAST UPDATE: Tuesday February 10, 2015 01:10PM EST
PEOPLE Top 5 are the most-viewed stories on the site over the past three days, updated every 60 minutes
Beyond Pescow's Fever
The Cleaning Up of Fever Is Just One Reason Donna Pescow Takes a Back Seat to No One Now


The subsequent story also has an implausibly successful Hollywood ending that enhances the image of everyone involved. Travolta himself proved a better friend off-screen than he had been as the rejecting macho Tony Manero: He put Donna up (platonically) in his house when she first went to L.A. seeking work. Marshall's Angie, about the courtship of a blue-collar waitress and a blueblood doctor, has since become the only new 1979 series to catch on in the Nielsen Top Ten.

What's also remarkable is that Donna, now 25, has stayed as appealing and all-American as when she was living with her mother and stepfather back in Brooklyn not so many months ago. Angie pays her almost more per episode (nearly $10,000) than she earned for the mega-movie Saturday Night Fever, but the car she only lately learned how to drive and calls "the Jag" is really a Honda Civic. The one time she threw a party for 18, she relates, "I was so proud. I opened the double doors and said, 'Dinner is served!' And there were these two cats sitting in my eggplant parmigiana. I was so devastated I haven't cooked a dinner party since."

"As for all of a sudden being thrust into wealth," says Donna, "if you've never been the kind of person who had $200 to go out and buy a dress, it's the same mentally as $2 million." But doesn't she at least have a $2 million man? Well, with typical caution, she dates but doesn't live with Mark Harmon, 27, the former star UCLA quarterback, son of the broadcaster Tom and actress Elyse Knox and brother of Ricky Nelson's wife, Kristin.

One possible cloud on the Pescow horizon is that her Angie character got married early in the life of the series, (a plot twist which proved disastrous to CBS' Rhoda). The current national re-release of Saturday Night Fever also has been craftily re-edited by Paramount to get a PG, rather than R, rating. That meant the bleeping of some of the rougher language and the cutting of seven minutes, including some of Donna's backseat sexual grapplings. "I enjoy doing walk-ons," cracks Pescow, but there is still plenty of her left, and Fever remains a pretty hot movie that not all parents will want their pre-or early teens to see.

The truth is that Pescow was herself a little squeamish about what she saw when the producers took her to the 2001 Odyssey to research the role. She was born in Brooklyn but had never been to a disco before. "I was sheltered and didn't leave my backyard as a kid that much," she admits. So she was amazed when she saw girls padding their bras and chatting in the disco powder room about punching out junkies.

The warmth and vulnerability of Donna's performances come perhaps out of her potentially traumatizing childhood. When she was 7 her parents, who had moved briefly to Coral Gables, Fla., divorced, and she hasn't seen her father since. "That's a part of my life that is nonexistent," Pescow says soberly. She's heard that her father, who she thinks is a carpenter, has tried to contact her recently, and she is psychologically prepared. "It's a very simple thing," she says. "If a person isn't there when you need him, then you certainly don't need him when he is there."

She didn't really lack for fathering because of her mother's devoted dad, Jack Goldress, a onetime vaudeville lighting man and then movie projectionist at a Brooklyn theater. Donna, her bookkeeper mother, Rhoda, and her older sister, Sharon, lived with her grandparents. When her mother remarried in 1972, her new husband also moved in. "I never had the problems a lot of kids with split families have," Donna feels.

Always showbizzy, she sang "strange gigs in bowling alley lounges" in her teens. "At the time it was wonderful." After her 1972 graduation from public high school, singing took a back seat to acting at the American Academy of Dramatic Arts. While studying she played off-Broadway in something titled Poor Old Fool ("It should have been called Poor Old Audience"), but suffered from self-doubt and stayed an extra year in school at the suggestion of her instructors. (In fact, she spent so much time learning classical theater elocution that she had trouble with the Brooklyn accent while auditioning for Saturday Night Fever.)

In 1975 she toured in O'Neill's Ah, Wilderness! (with Richard Kiley and Barbara Bel Geddes), but once back in Brooklyn the jobs dried up. For a year she demonstrated beauty aids in Bloomingdale's ("Warm and Creamy"), hand-engraved Christmas tree ornaments and filed or typed. She couldn't even waitress, she says, because "I have a bad sense of balance, but with the Angie role it is improving. My family really got me through, emotionally and financially," Donna admits.

Her outlook brightened with the bit part ("Ten words in four months") on the ABC soap One Life to Live just prior to her Saturday Night Fever reading. She assumed it was a "small, nothing role" in what would "be a cult film like Rebel Without a Cause." When she got word of her selection, she was visiting her by-then ailing grandfather. "I was the last to know. I was so shocked." He and the family touchingly escorted her to the New York premiere of Fever, but he died just four months before her debut in Angie.

"It all happened so fast and furiously, it was surreal," she sighs. "But I worked my tush off too," she says, using a Yiddish expression she learned at home. "I am only now starting to put my life together in L.A." Donna is particularly grateful to Travolta. "John is one of the most selfless actors. He helped me a lot on Fever," she says, and they remain friends.

Her first permanent residence is a rented two-bedroom split-level in the San Fernando Valley. Her new recreation is decorating, and her current style is "early cartons." She has begun to "regress" she says, by collecting music boxes, balloons and clown dolls ("things that make me laugh"). Eating remains Pescow's one indulgence, though she isn't tempted by her own gourmet cuisine. ("I even burn water.") Rather, it is junk food and cookies. She'd like to drop another five pounds to 104—she was 130, which was very zaftig for her 5'1", in Saturday Night Fever. Yes, she jogs—but not very zealously.

Donna goes to parties "only if I care about the people there; I'm not interested in the hype" and reports that "I still feel like a spectator." Her best friends are cast colleagues. "She's cute, a great actress and a really warm person," says sometime date Robert Hays, who plays her husband in Angie. "We are a lot crazier off-screen—doing goofy impressions of actors and our own characters." Another chum is her neighbor and TV sister, Debralee Scott, who was previously Louise Lasser's pregnancy-prone sibling in Mary Hart-man. "If anyone knows working with sisters, I do," volunteers Scott. "And after Miss Lasser, Donna is such a nice change: Louise sometimes acted like 'the star,' but Donna doesn't," Debralee continues. "She's wonderful. We go out to eat or she comes over and does her laundry and we learn lines." Then there's Angie's newspaper-vending mother, played by Doris Roberts, who finds Donna "easy to hug and kiss, as if she were really my daughter—and I've played a lot of mothers."

Pescow's other main buddy is the handsome, strapping Mark Harmon, whose Sam series about a cop and a dog was mercifully put to sleep last year (but who received an Emmy nomination for his wounded war veteran role in Eleanor and Franklin). "We see each other frequently," confides Donna, though the very notion of marriage to anyone remains remote. "I'm not calling the engravers tomorrow or getting any invitations ready."

For now she is thriving on her soaring career and the new freedom that it provides. "I've never been a wealthy lady," she says. "But finally I can pay off some loans and buy some things for myself. I won't take a job even for a zillion dollars if I don't like the work." Then, she adds needlessly: "I'm going through a very happy period of my life right now."


Advertisement
Today's Photos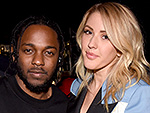 Treat Yourself! 4 Preview Issues
The most buzzed about stars this minute!