People Top 5
LAST UPDATE: Tuesday February 10, 2015 01:10PM EST
PEOPLE Top 5 are the most-viewed stories on the site over the past three days, updated every 60 minutes
Teenage Father Mike Johnson Clings to the Illegitimate Baby He Loves—and Nearly Lost


At dawn, when most high school boys are struggling just to wake up, Mike Johnson of Rawlins, Wyo. is feeding his baby daughter, changing her diapers, getting her dressed—and fighting the chronic fatigue that all new parents share. He copes admirably, which is enough to set him apart from most 18-year-olds. What Mike went through to get the chance to try marks him as a truly extraordinary young man. His daughter, Jodi Leigh Johnson, was born out of wedlock 13 months ago in Grand Island, Nebr. The mother, then a 15-year-old schoolmate, was intent on putting the baby up for adoption, but Mike fought for custody and won. "I had never had a case like it," admits Judge Joseph D. Martin. "I wouldn't have given my own 17-year-old custody of anything. But Mike was obviously a different kind of boy." Mike explains it another way. "I wanted her all along because she was mine," he says quietly. "I've never changed my mind."

Perhaps his determination owes something to his familiarity with the other side of custody battles. His own parents divorced when he was 4, and after a court hearing Mike and his two older brothers were sent to live with their father. Whatever the source of his devotion to Jodi, it is unmistakable. Until he is 19 Mike will share custody of her with his father, Gary, and stepmother, Cyndi, but he has already assumed all the rearing duty he can manage. He wakes-up with Jodi in the morning, and after school and a six-hour shift in a local supermarket he hurries home to feed her and put her to bed. "She's the idol of the family," says Cyndi, whose two children from a previous marriage also live with them. "We all revolve around her. It's wonderful."

Not long ago a happy ending seemed impossible. Mike and Jodi's mother, Terri Rauert, were friends from childhood, having grown up on neighboring farms in Grand Island. By the time she entered high school they were going steady. Since both were Roman Catholic, neither thought of birth control before the fact—or abortion after. For six fearful months they tried to ignore Tern's pregnancy—until her gym teacher finally confronted her. The next evening the two families met, angry and saddened. "I was numb," recalls Mike's father. "It was like watching a neighbor's house burning down, and all you could do was watch it burn."

Even that night Mike argued for raising the child himself, but the parish priest and Terri's parents convinced her adoption would be better for all concerned. Two days after she delivered the baby she broke her parents' orders by calling Mike to tell him he was the father of a blue-eyed girl. At the hospital he was "too afraid" to hold the baby, he recalls. "I just sort of touched her toes."

Terri kept her promise to sign the baby over to Catholic Adoption Services, but within the hour Mike had filed papers against the agency. His chance of winning seemed infinitesimal, but in the end it was his persistence, and a string of character witnesses attesting to it, that decided the case. His track coach, Norman Hayes, still remembers the day Mike won last May. "When he came out for practice the next day," Hayes says, "the whole team stood up and cheered."

The problems were not over, though—nor are they yet. Mike and Terri remained friendly, despite some awkwardness in the two classes they shared. When Jodi was 3 months old Terri even came to see her baby. But then Mike's lawyer advised his client not to permit another visit, and after Terri went to court seeking visitation rights, Mike's father moved the whole family to Rawlins, 500 miles away. "It was hard to leave our friends," says Cyndi, "and Terri's a lovely girl—we in no way wanted to hurt her. But we felt it was better for Mike and Jodi." Mike reluctantly agrees. "I feel bad," he says, "but what if she visits once a month, and then more, and then wants custody. I want to get married someday, so Jodi will have the two parents she ought to have. It's better this way."

Those left behind understandably feel otherwise. "We'll always know where the baby is, and who's got her," says Terri's mother through her tears. "We can never forget." Their parish priest, Father Harold Kurtenbach, also continues to believe, "Jodi would have been better off adopted so that Terri could go on with her life."

Mike is not having an easy time. His grades have sunk below average, and he has had to give up his dream of college and a high school football-coaching job for the prospect of work on an oil rig after graduation. The supermarket job has helped him pay off Jodi's hospital bill and half his legal fees, but he is still $8,000 in debt.

On the other hand, he does have Jodi—and she is all the compensation he asks. Good-natured and obviously bright, the child has learned to brush her father's hair and wave goodbye as he leaves for school. "I guess I grew up a lot over this," he says, "but I don't feel older—just different. Anyway," he adds with a shrug, "this is what family is all about—you take care of your own."


The baby was headed for adoption—then the father stepped in
Advertisement
Today's Photos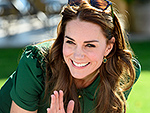 Treat Yourself! 4 Preview Issues
The most buzzed about stars this minute!