People Top 5
LAST UPDATE: Tuesday February 10, 2015 01:10PM EST
PEOPLE Top 5 are the most-viewed stories on the site over the past three days, updated every 60 minutes
In His Beloved Key West, Tennessee Williams Is Center Stage in a Furor Over Gays


The apparent invitation to posse law was signed and paid for by the Rev. Morris Wright, a Baptist minister. Though the preacher is known for fire and brimstone and says he meant to condemn general rowdiness in the ancient Florida island resort, his message could hardly have been more ill-timed. This past winter Key West has been gripped by tension and violence centering on the gay community, and the man caught in the middle, however unwittingly, is America's finest playwright, Tennessee Williams.

Five days into the new year a landscape architect who worked for Williams (among others) was found lying nude in a pool of blood at his home, murdered at point-blank range by shots to the head and neck. Six days later the house Williams has owned for 30 years was broken into: A screen was slit open, a window smashed, the backyard roses trampled and odd things taken, like a toaster and lawn chairs. Within the month Williams and a houseguest, New York author Dotson Rader, were attacked as they emerged woozy and late from the Monster, a gay disco off Duval Street. Williams says he and Rader were harmonizing on an old hymn, "And he walks with me/And he talks with me," when four or five young men jumped them from the shadows. Rader says he was slugged in the jaw; Williams was knocked down and his glasses broken. "Let's run," Rader shouted. "They may have knives." Williams stood his ground. "I am not in the habit of retreat," he declared.

As Key West's most prominent citizen and most famous gay, the playwright finds himself embroiled in a drama of resentment and recrimination that bizarrely echoes his own work. Tension has been building slowly since the late 1960s, when Key West, once the haven of warring Indians, pirates and drunken sailors, began to decline as a Navy base and a port. Billed as 'the last resort," the city began attracting people who needed one: homosexuals. They now make up a quarter of the 32,000 population and many have become important merchants and businessmen.

As the consequent wave of renovation swept the island, real estate prices and taxes soared, whipping up anti-gay hostility among the natives, or "conchs," as they call themselves. Reports of assault and robbery—crimes that police link to the influx of male prostitutes—have escalated, and the "rough trade" is inevitably tied up with the drug trade. Police theorize that Williams' gardener—a bejeweled eccentric fond of shrieking "I am a sick woman"—was murdered by men looking for a stash of cocaine.

Williams, whose mother once catalogued her sons preoccupying themes as "murder, cannibalism, castration, madness, incest, rape, adultery, nymphomania and homosexuality," professes to find some gallows humor in this tempest in the tropics. "Maybe they weren't punks at all," he joked after the street fight, "but New York drama critics. That mugging received better and more extensive publicity than anything I ever wrote." Some of Williams' friends are less sanguine—notably Rader (whom some Key West sympathizers find faintly hysterical on the subject). "It has been terrible," he said in the aftermath. "Tenn won't talk about it, but it has been really frightening what's happening in Key West and in this house. The worst was the night they stood outside his front porch and threw beer cans, shouting, 'Come on out, faggot.' When they set off the firecrackers, I remember thinking, 'God, this is it. We're under attack. They've started shooting.' "

Williams' imperturbability springs both from a matter of principle (he once defined gallantry as "the grace with which one survives appalling experiences") and from a diminished interest in the Key West gay scene. "I've retired from the field of homosexuality at present," he explains, "because of age. I have no desires—isn't that strange? I have dreams, but no waking interest." The thought does not cheer him. "I've always found life unsatisfactory," he says. "It's unsatisfactory now, especially since I've given up sex." His own problems seem far more pressing to him than the city's. "I suspect I'll only live another two years," says Williams, 68, who tipples white wine from morning on and complains of heart and pancreas disorders. "I've been working like a son of a bitch since 1969 to make an artistic comeback. I don't care about the money, but I can't give up art—there's no release short of death. It's quite painful. I'll be dictating on my deathbed. I want people to say, 'Yes, this man is still an artist.' They haven't been saying it much lately."

As a consummate prober of human passions, Williams does have theories on why his adopted hometown is under siege. "There are punks here," he explains. "That's because a couple of gay magazines publicized this place as if it were the Fire Island of Florida. It isn't. One Fire Island is quite enough. But it attracted the wrong sort of people here: the predators who are looking for homosexuals. I think the violence will be gone by next year."

Other residents seem less willing to wait. The leader of the anti-gay forces, the Reverend Wright, says Anita Bryant has promised to come to Key West to help his crusade. Recalling nostalgically the days when "female impersonators and queers were loaded into a deputy's automobile and shipped to the county line," Wright warns: "We'll either have a revival of our society or the homosexuals will take it over in five years."

Even the nonchalant Williams is more careful now. He hasn't ridden his bicycle or walked down Duval Street late at night since the attack. Because he is in the habit of going to his studio in the backyard to write, he takes along his Persian, Black Sabbath, to sniff around first. Rader is even more cautious. "I refuse to go out alone at night," he said recently. "I don't need to have my head bashed in on Duval Street. I am more frightened here than I am in New York."

Despite the pleas of admirers and friends, however, Williams refuses to abandon Key West. "There is violence everywhere," he says. "I think the 1980s are going to be terrifying because we simply cannot feed all the people on the earth. When the middle class gets hungry, we could have Armageddon. I don't want to be around to see it." Until then, he stubbornly intends to ignore the provocation of anti-gay forces. "I've been here longer than they have," Williams says, "and I'm not leaving."


The ad appeared mid-January in Key West's Citizen and read, in part: "If I were the chief of police, I would get me a hundred good men, give them each a baseball bat and have them walk down Duval Street and dare one of these freaks to stick his head over the sidewalk. That is the way it was done in Key West in the days I remember and love."
Advertisement
Today's Photos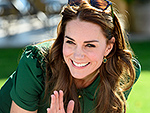 Treat Yourself! 4 Preview Issues
The most buzzed about stars this minute!