People Top 5
LAST UPDATE: Tuesday February 10, 2015 01:10PM EST
PEOPLE Top 5 are the most-viewed stories on the site over the past three days, updated every 60 minutes
Catching Marijuana Smugglers Is More Than Pot Luck for Rudy's Coast Guard Raiders


Though hopelessly outmanned and outhorsepowered, Rudolph and his crew of 13—Rudy's Raiders, they jokingly call themselves—have been worthy Davids in pursuit of Goliath. Since Rudolph came aboard, the Cape Fox has intercepted some 150 tons of marijuana, worth an estimated $100 million in the hands of street dealers. In the process, the red-bearded skipper and his seagoing narcs have seized 10 smuggling vessels and looked on with satisfaction as another was scuttled.

Despite the record, few patrol craft seem as ill-suited for the chase as does Rudolph's. With only a 20-foot beam, the 95-foot ship pitches and rolls like a rodeo bronc. Seas crash constantly over the Cape Fox's bow, forcing crewmen to scramble around crablike, lest they lose their footing or even their lives. Boozer, their mongrel mascot, has to struggle to keep his Gaines burgers down. The cutter's heaviest armament is a .60-caliber machine gun—the recoil of a bigger weapon could capsize her.

If Rudy coaxes all 2,400 horsepower out of the Cape Fox's aging diesels, she can reach top speed of 19 knots. Yet the drug runners' powerboats are often capable of 60 knots, while hauling three tons of grass. Given the huge profits of their trade, they can spend $40,000 for such a boat plus another $25,000 for radar, the most advanced navigational gear and sophisticated fuzz-busting devices.

Against that kind of competition, Coast Guardsmen know that 90 percent of the pot will get through. Whenever he can, Rudolph zeroes in on slower targets, like the lumbering freighters that haul the weed from Colombia, then wait just outside the three-mile limit to rendezvous with their U.S. connections. Rudolph and his men may board any American ship, but must obtain diplomatic clearance before setting foot on a foreign-flag vessel. The lieutenant recalls trailing one "mother ship" for three days while awaiting permission. "We must have gone halfway to Africa," he says. "We even had to be refueled at sea." But the effort was not in vain. The vessel, which turned out to be stateless and thus subject to unrestricted search, was carrying 37 tons of marijuana.

After two years in command, Rudolph has developed a keen nose for the forbidden drug ("It smells like newmown hay") and an instinct for penetrating smugglers' disguises. Whenever he spots a ship with its cargo suspiciously swaddled in tarpaulins or a heavily laden vessel with a false Plimsoll line, he prepares for a closer look and possibly a chase. Though he and his crew carry guns, the smugglers they have captured—all foreign-national underlings—have never chosen to put up a fight. "Why should they?" asks Rudolph. "They know we're going to take the ship, and it doesn't belong to them anyway. All that happens to them is that Immigration buys them a plane ticket home. If they shoot at us, they'll be in big, big trouble."

Each three-day patrol leaves the crew battered and exhausted, a fact that the Coast Guard recognized when it awarded Rudolph its "achievement medal with operational device" upon his transfer to shore duty last month. Yet the obviously pleased lieutenant insists, "That sort of thing doesn't really make any difference. We're doing what we're supposed to do, and we're getting some of the stuff off the streets. Our biggest satisfaction, anyway, still comes from making rescues at sea."


It is 8:30 a.m. as the Coast Guard cutter Cape Fox slides from her mooring in Palm Beach, Fla. and turns toward the heaving Atlantic. At the helm is Lt. (j.g.) Doug Rudolph, 26, a 1975 graduate of the Coast Guard Academy. His quarry: the elusive armada of marijuana smugglers that prowls the Florida coast day and night.
Advertisement
Today's Photos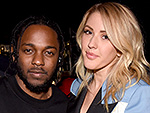 Treat Yourself! 4 Preview Issues
The most buzzed about stars this minute!