People Top 5
LAST UPDATE: Tuesday February 10, 2015 01:10PM EST
PEOPLE Top 5 are the most-viewed stories on the site over the past three days, updated every 60 minutes
Civilization Is Catching Up with Primitive Tribes, but Lunda Gill Is Getting There First


Though she has been aided in her research by anthropologists at the Smithsonian Institution, where her work is currently on exhibit, Gill finances her own expeditions (by selling prints and painting portraits). Sallying forth by jeep, on foot or in a dugout canoe, she plunges into the wilderness about two months every year accompanied only by a guide or interpreter. Of necessity she travels light, carrying a backpack and a one-woman tent; a bag filled with brushes, oil paints and turpentine; a portfolio containing 30 to 60 linen canvases; and two weeks' emergency rations, including first-aid supplies and canned tuna. "If I lose anything," she says simply, "I'm gone."

Getting there is sometimes less than half the fun. Once, caught in a storm on a lake in New Guinea, she found herself in a sinking canoe surrounded by crocodiles. "But I've never been so overcome with fear that I wished I was home," she says. "Even then I knew somehow we were going to make it."

Such insouciance may be the key to Gill's success and survival. She never carries a weapon and places herself completely at the mercy of the tribes she paints. "One of the best things I have going for me is my vulnerability," she observes. "They have no fear of me." Once she arrives in a village she simply chooses a central spot and sits down. "I'm an oddity, and they are leery of me at first," she says. "Many times they will bring out the children to touch me because they have never been exposed to a white person and have never seen blond hair before."

As soon as she has the people's attention, Gill quietly explains what she wants. "At first they find it hard to believe that someone would come so far just to see them," she says. "Once they understand that I'm really interested in them, they open up. And after I get the first person in the village to pose, everyone wants to do it."

Since 1971 Gill's subjects have ranged from a Masai warrior painted at the foot of Mount Kilimanjaro to a 72-year-old Siberian Eskimo woman whose face was a brocade of geometric tattoos. Each sitting takes from two to five hours, during which Gill makes a detailed portrait of the person's head and a rough sketch of the body, to be finished at home. She keeps careful notes of colors and textures, and trades earrings, balloons, harmonicas and suchlike for clothing and artifacts that will aid the final painting.

Gill sometimes spends more than a month in a village, and she finds it diplomatic to do as the natives do. Once, in Kenya, she was offered a sip of coagulating cattle blood by friendly Masai. Gill overcame her revulsion and drank. Another time she was taking a shower in a crude outdoor stall and looked up to discover a deadly poisonous green mamba snake. "Had I known it was there earlier," she says with a shiver, "I would have streaked across Africa."

Born in California, Gill graduated from Pomona College in Claremont and continued her studies in Florence. Later she established herself as a portraitist (one of her subjects: Burt Reynolds), then began painting American Indians. A magazine article on the mysterious Tasaday tribe of the Philippines sparked her fascination with vanishing cultures. Currently at home in McLean, Va. with her engineer husband Jim and their two children, she rediscovers that excitement repeatedly. "Each time I look at that canvas, and the person becomes real and looks back at me, it's an experience nothing in this world can be compared to," she says. "Sometimes I just jump up and dance."


Sometimes, in the dark of a jungle night, Lunda Hoyle Gill must pine for a comfortable bed and a well-lighted studio. But a portrait of the artist as globetrotter reveals a woman capable of going native whenever it's essential. For 10 years, Gill, 44, has been an ethnographic artist, painting remote tribes on five continents, racing against civilization that may soon extinguish their cultures. "Some tribes are in Levi's and T-shirts already," she laments. "Their beautiful beadwork and feather headdresses have been lost forever."
Advertisement
Today's Photos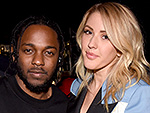 Treat Yourself! 4 Preview Issues
The most buzzed about stars this minute!