People Top 5
LAST UPDATE: Tuesday February 10, 2015 01:10PM EST
PEOPLE Top 5 are the most-viewed stories on the site over the past three days, updated every 60 minutes
Frank Zappa Mothers One Invention Too Many, and Furious Jewish Princesses Bite Back


Now, at 38, the notorious Zappa has bought his biggest trouble yet at home with a new song titled Jewish Princess. The printable lyrics include, "I want a nasty little Jewish princess/ With long phony nails/ And a hairdo that rinses/ A horny little Jewish princess/ With a garlic aroma that could level Tacoma..." Then it graduates to what the Anti-Defamation League of B'nai B'rith justly calls "vulgar, sexual and anti-Semitic references which leave very little to the imagination."

"I'm an artist and I have a right to express my opinion," huffs Zappa. "I'm not anti-Semitic. The Jewish princesses I've played this song for think it's funny." Another defense is that the ditty is a single in an album with a title that might equally offend Arabs, Sheik Yerbouti. Of course, it's pronounced—for yuks—like the K.C. & the Sunshine Band hit Shake Your Booty. In any case, when the Anti-Defamation League filed a formal protest with the FCC to ban Jewish Princess, Zappa threw up his hands and declared, "Producing satire is kind of hopeless because of the literacy rate of the American public." He is also threatening a countersuit against the ADL. "Open hostility is the only way to go," he says. "I'm taking off my gloves. My lawyer has called them up and demanded an apology. I haven't stalked controversy—controversy has stalked me."

It also hasn't hurt sales. Sheik Yerbouti is the fastest seller of Zappa's 27 LPs and has also yielded Dancin' Fool, a disco put-down that became his second single in 15 years to crack the top 100. (Sample lyric: "Don't know much about dancin'/.../ One of my legs is shorter than the other.") Actually, says Frank, "I'm not a dancing kind of guy. I don't jog, either." What is he? "I'm an American guy," Zappa allows, "with a pioneer instinct. But a stinker."

He's in fact a second-generation Yank. Part Arab but raised Catholic in Baltimore, Frank was the first son of a guitar-playing government scientist. As a teenager, he taught himself three instruments at Antelope Valley (Calif.) H.S., after the family moved west. "I was thrown out a lot," says Frank, who once took over a metal-shop class and ordered his classmates to saw up the workbenches. His father had a government security clearance and "every time I got in trouble he would worry about his job. He couldn't afford to be the father of a juvenile delinquent."

After six months at Chaffey junior college, Zappa quit "to shack up with a girl and have a good time." By 1964, when he founded the Mothers of Invention, he'd been on Steve Allen's TV show playing a bicycle concerto ("You pluck the spokes and blow through the handlebars") and had spent 10 days in jail on a porno rap ("It was a setup"). The Mothers' first work and rock's first conceptual double album was called, appropriately, Freak Out. It was a precursor of today's punk yet far more sophisticated musically. Onstage, Zappa was a throwback to Spike Jones, with props like toilet plungers, whipped cream and flying vegetables.

The unstable Mothers disbanded for the last time in 1975 and now, claims Zappa, "the only friends I've got" are his pregnant second wife of a dozen years, Gail, and their three children—Moon Unit, 11, Dweezil, 9, and Ahmet Rodan, 5. "I'm not interested in sharing other people's emotional freight," he continues. "You can imagine what kind of person it takes to be married to me. Gail's really cool."

The Zappas live in a pink-and-blue redoubt in the Hollywood Hills where Frank works in the basement "as many hours a day as I can stay awake to do it." The similarities to Lenny Bruce end when it comes to drugs. An antidrug proselytizer, surprisingly enough, Zappa shuns parties, mainly because "I don't like to be around people who are drunk or stoned." He's fired members of his band for using drugs and says, "I've smoked around 10 marijuana cigarettes. Every time I did, it gave me a sore throat and made me sleepy."

In his paranoid—or is it facetious?—way he suggests, "I think the government is involved in the sale and manufacture of drugs. It's in the government's interest to keep large segments of the young population stupid and docile." Artistically, he has created an opus, 200 Motels, worthy of performance with Zubin Mehta and the Los Angeles Philharmonic. Now Frank is trying to swing funding for a concert in Austria with the renowned Vienna Symphony. He is also planning a sci-fi musical comedy that he hopes to bring to Broadway. His next album, aptly titled Arrogant Mop, includes a song he thinks will make the Anti-Defamation League "feel better" but can only offend a larger minority group. The title: Catholic Girls.


The New York Times once proclaimed Frank Zappa "the Leonard Bernstein of rock." The Lenny Bruce of rock might have said it better. Sure, his Mothers of Invention group was distinctive for musical eclecticism (classical, jazz, electronic), but what has kept Zappa alive for 15 years is his free-floating iconoclasm. In 1968 the Mothers had the temerity to satirize the Beatles in an LP titled We're Only in It for the Money. Four years later Zappa's L.A.-based boys were banned outright from London's Royal Albert Hall on grounds of "obscenity."
Advertisement
Today's Photos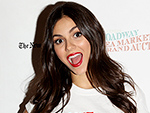 Treat Yourself! 4 Preview Issues
The most buzzed about stars this minute!