People Top 5
LAST UPDATE: Tuesday February 10, 2015 01:10PM EST
PEOPLE Top 5 are the most-viewed stories on the site over the past three days, updated every 60 minutes
It May Be the End of a Cycle as Hell's Angel 'Godfather' Sonny Barger Returns to Jail


Last month the 40-year-old Barger, whom federal agents call the "Godfather" of the Angels, was back where he spent much of the 1970s—behind bars. He and his wife, Sharon, 29, a onetime beauty queen, were picked up after they left the Oakland clubhouse. Sixteen other Angels were arrested in simultaneous raids in the Bay Area. In one house the police found small amounts of cocaine and marijuana and a laboratory equipped to produce methamphetamine (speed). In other locations, they also seized 35 firearms and 1,000 rounds of ammunition. The wheelers, agents claimed, have become bigtime dealers.

Nonsense, said Barger. "Law enforcement agencies have gotten together and conspired to violate our civil rights and keep us from belonging to the Hell's Angels simply because there is no other organization to go after." He scoffed at reports that his home resembled an armed fortress and that the Angels had a secret Swiss bank account. That six-foot chain-link fence was just to keep his Doberman from straying onto the busy street, he explained.

In a 31-page indictment, U.S. Attorney William Hunter charged that the Angels have "an extensive and highly profitable drug and narcotic empire" in Northern California, among other places. The indictment further stated that the Angels resorted to "murder and assault, bribery of law enforcement officers...threatening, intimidating and otherwise discouraging persons from testifying against the conspirators." Sonny Barger was held on $1 million cash bail.

Ralph Hubert Barger Jr. is the son of a Modesto, Calif. railroad worker who divorced his wife when Sonny was 6 months old: "I never met my mother. I've not met her yet." He and his sister were raised by their father and grandmother in Oakland. In 1955 he dropped out of school and joined the Army but was honorably discharged for being underage. Back in Oakland he bought his first motorcycle, a rundown 1934 Indian. ("Since I was a little kid I always liked motorcycles more than cars. Anyway, every time they took me somewhere in a car I threw up.") Sonny traded up for a 1941 Harley-Davidson in order to meet the requirements for joining the Oakland chapter of Hell's Angels. Within a year he was elected president and began organizing the Angels on a national basis. His motivation: "I sure didn't like the idea of getting up at 6:30 in the morning, going to work, coming home, watching half an hour of television and going to bed. Instead I rode my motorcycle, went to parties and had a lot of fun."

Fun and games soon turned into violence and drug dealing. In 1970 police found a large cache of narcotics in his home, and Sonny was sentenced to 10 years in Folsom Prison. Four months after his release in 1977 he was back again, charged with possession of guns, a parole violation. Throughout his years in prison the obviously intelligent Barger was a model inmate who kept himself in shape by weight lifting and completed high school and two years of college. ("It was something to do. Prison is really boring.")

A lot more of the same is facing him; he could get up to 40 years. Will this mean the end of Hell's Angels, Sonny was asked. He replied solemnly: "Did the Christians quit when they threw them to the lions?"


To hear Sonny Barger tell it, his organization is about as dangerous as the Cub Scouts. "Our neighbors tell other people that we're nice and easy to get along with," he says. "We're just a fun-loving group." That doesn't sound much like the Hell's Angels of the 1960s, the hairy, verminous gang of motorcyclists in leather, chains and Nazi regalia that brawled across California on Harleys, sneered at the police, sold dope to the flower children of Haight-Ashbury and allegedly killed a man at a Rolling Stones concert. "If we did it, we did it," Barger said in 1967, "and if you don't like it go somewhere else, because we might do it again."
Advertisement
Today's Photos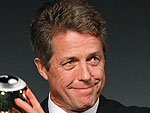 Treat Yourself! 4 Preview Issues
The most buzzed about stars this minute!