People Top 5
LAST UPDATE: Tuesday February 10, 2015 01:10PM EST
PEOPLE Top 5 are the most-viewed stories on the site over the past three days, updated every 60 minutes
A Young Boy's Crush on Keith Richards' Mate Anita Ends in a Tragic Suicide


Anita did not bother to call the Cantrells the night of Scott's death, though Jim lives only minutes away, and his brother was alive for almost two hours after the shooting. Nor has Anita tried since to explain what happened. She is due in court next week to face charges of having handguns without a permit and possession of a stolen gun (the death weapon disappeared from a Fort Lauderdale sheriff's office last year). Until then, on advice of her lawyer, she is incommunicado. But the Cantrells are determined to find out why and how Scott died. "I am very bitter," says his father, Robert, 54. "Let's just say it's not over, not if I can help it."

The details of the tragedy are sketchy. Three weeks before he died Scott packed up some clothes and stereo equipment and, without telling his family where he was going, moved into Richards' rambling 18th-century house in the hamlet of South Salem, N.Y. Keith was in Paris recording the next Stones album, leaving Anita with their son, Marlon, 10. According to Richards' factotum Jeffrey Sessler, 25, who was in the house with Marlon on the fatal night, the arrangement with Cantrell was strictly business. "Anita was giving him a chance to make a few dollars," Sessler says. "He cleaned out the barn and fixed a few windows."

On the night of July 20 Scott wasn't working. He was with Anita under the covers of her bed but fully dressed and watching a TV commemoration of the first moon landing. Sessler came upstairs with sandwiches. "They were drinking wine and laughing," he recalls. "They were feeling good. He was not in a depression." When Sessler left, Anita told police, she got up to tidy the room. She heard a click—then a shot. Spinning around, she saw Scott bleeding from the head, gagging. She turned him over to help him breathe, she said, and found a .38-caliber Smith and Wesson, which she carried to a nearby bureau top. Two hours later Scott died at Northern Westchester Hospital.

This was not the first untimely death in the bizarre life of Anita Pallenberg. Her first Stones lover, guitarist Brian Jones, drowned in his swimming pool a decade ago, put to sleep by the drugs he had started taking when Anita left him for Keith. Anita's second son by Keith died in infancy in 1976. (A daughter, Dandelion, 7, lives with Keith's mother in England.) Appearing in court after Scott's death to be charged formally with gun law violations, the once beautiful German-born actress (Barbarella) seemed suddenly ravaged by time—bloated and slovenly. (Neither Cantrell's death nor the charges against her are expected to affect Richards' parole in Canada for possession of heroin.)

Three times convicted on drug charges, Anita has had a bumpy flight on the rock circuit. A new book, Up and Down with the Rolling Stones, by Keith's former aide Tony Sanchez, paints a lurid portrait of Anita's sojourns into black magic, heroin addiction and bisexuality. If Sanchez is correct, Anita enjoyed turning on teenagers to cocaine and heroin. "Corruption of innocents became one of Keith and Anita's favorite pastimes," he writes. To the men in her life, Sanchez contends, she could be as hypnotic as any drug: "Anita was like a life-force, a woman so powerful, so full of strength and determination that men came to lean on her, to become as dangerously dependent on her as a heroin addict on his drug supplier."

The police found no drugs when they searched Pallenberg's house, and the medical examiner detected only a slight trace of alcohol in Cantrell's blood. Anita told the police that although Scott smoked marijuana he used no other drugs. But Anita's apparent sophistication may have hooked the young man more subtly—or so the Cantrells fear. "Any 17-year-old would fall for it," says his brother Jim. "There was fame and money over there. Scottie's necessities were cigarettes, food, alcohol and grass. Scottie wasn't an angel, but Anita wasn't a good influence on him."

Scott was the youngest of four children born to Violet and Robert Cantrell. A hyperactive child with a near-genius-level 140 IQ, he was educated in a $10,000-a-year boarding school for children with learning problems (the state and city split the cost). After his parents divorced in 1975, Scott divided his time between his father's modest home in Norwalk, Conn. and his mother's cottage in South Salem, often hitchhiking the 20 miles between.

Last September his mother killed herself by carbon monoxide poisoning in her garage. She left a note that read: "I can't stand the pain any longer." Pat Carmen, 26, Scott's married sister, dismisses police conjecture that one suicide prompted another. "My mother had five major back operations, phlebitis and high blood pressure," Pat explains. "She had so much pain she couldn't handle it. When she died we were sad and hurt, but we understood it. Scott was sad too, but he said, 'I'd never do that.' "

Trying to comprehend Scott's sense less death, the Cantrells scoff at the notion that he was simply Anita's handyman. "Let's face it," says his father, "she enticed him." Richards' employee Sessler insists that Anita just felt sorry for the young man and wanted to offer him a home and a job, but Scott's brother protests, "Anita can't even take care of herself." That much Sessler can't deny. "She's got a lot of strange problems," he says.

The Cantrells can muster little sympathy for Anita's problems. They are convinced that if Scott hadn't met her he would be alive today. "People fail to understand that this was a 37-year-old woman and a 17-year-old child," says Jim. "Even if Scottie pulled the trigger, I hold her responsible for my brother's death." Adds their father: "If she isn't found in the wrong, there's no justice in the world."


Scott Cantrell was a small-town kid with small-town dreams—a tall, handsome 17-year-old who liked to fish and play baseball and who worked with his father repairing oil furnaces. Anita Pallenberg must have seemed from a different planet—the wealthy, eccentric 37-year-old common-law wife of guitarist Keith Richards and sometime mistress to other Rolling Stones. But, as Scott confided not long ago, he and Anita had fallen in love—and then on a muggy night last month his dreams turned deadly nightmare. Responding to a call at Richards' exclusive suburban New York estate, police found Scott dying on Anita's bed, a bullet through his temple. The death was officially ruled a suicide, but Scott's family is plagued by doubts. "Scott could be depressed and mad at someone, but 10 minutes later he'd be fine," says his brother, Jim, 24. "I don't believe Scott deliberately pulled the trigger."
Advertisement
Today's Photos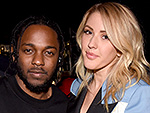 Treat Yourself! 4 Preview Issues
The most buzzed about stars this minute!