People Top 5
LAST UPDATE: Tuesday February 10, 2015 01:10PM EST
PEOPLE Top 5 are the most-viewed stories on the site over the past three days, updated every 60 minutes
At 50, Marion Happy Days Ross Has An Emmy Nomination, a Young Love and the World on a String


She may not be aces at scooping up grounders, but as Happy Days enters its seventh season Marion has certainly scored in her career. She is the only member of the cast up for an Emmy this weekend and already has Winkler's vote. "Not another woman on TV has the same timing, humor and taste," says earnest Henry. "She's our premiere character actress."

On the ball team's last road trip, to play Chicago's Media All-Stars (the shortstop was Phil Donahue), it was rover Ross who touched the most bases too. First, Marion managed not to handle the ball once as the team piled up a 5-1 lead before rain ended the game in the second inning. Second, she had a reunion with her son, Jim, 20, who was on a six-week tour of the U.S. And third, before heading home to L.A. the divorced Ross spent three days with boyfriend Alberto Reyes, 41.

"Marion is one of the most sensitive and warmest women I have ever known," says Reyes, a former pilot who fled his native Cuba in 1962 and wound up owner of a suburban Chicago beauty salon. "He was this gorgeous man who did Arlene Dahl's hair," remembers Marion of their Shampoo style meeting 18 months ago (when she was in a play in Chicago). "Alberto came up to me and said, 'Your hair. It look like crap!' He started doing my hair once a week, and pretty soon every day."

They still meet every few months, but there are no plans for a more permanent relationship. "If I were to marry, it would be to Alberto," says Ross. "But it would have to be unconventional. If somebody said, 'What's for dinner?'—my God, that would be the end of it." She speaks from the experience of a woman whose 18-year marriage ended 10 years ago. Her husband, Freeman Meskimen, became a savings and loan company officer after he quit acting to support the family. "I felt guilty because of my success and tried desperately not to get ahead of the man," recalls Marion. "Yet in retrospect, I don't think my husband would have minded it a bit. It was in my mind, a typical woman's psychosis."

Ross says it was her mother, a teacher, rather than her electrical engineer father who made her a "terribly high achiever." Reared in Minneapolis, she always wanted "to get somewhere, be somebody." She studied drama at San Diego State and dropped out as a senior to elope, landing a short-lived Paramount contract the same year. A "compulsive actress," she piled up movie credits (Forever Female, The Glenn Miller Story) and stage appearances during TV breaks. "I wasn't a pretty girl. I was a little overweight, strong and stocky, but my drive was just incredible. Everything I did was to get in the limelight," Marion reflects. "I always wished I could grow out of it."

Psychotherapy after her "mature" divorce helped, but Ross now finds solace in gardening. Zucchini and grapes flourish at the comfortable three-bedroom home in Tarzana she has owned for 15 years. She avoids "loneliness attacks" by playing tennis with daughter Ellen, 16, an aspiring actress who still lives at home.

With an ABC movie in the can, she thinks her uncertain days are over. Her series role will be expanded this season as she joins a theater group to play Blanche DuBois to Winkler's Stanley Kowalski. "The rules are changing. Jane Fonda looks great at 40," figures Marion. "I was never gorgeous. I never used sex. I've been a professional actress since I was 22, and I'm pretty damned good."


When the cast of ABC's Happy Days compare averages of late, they're not talking Nielsens. Now barnstorming major league stadiums across the land playing softball, the actors and crew are as much a powerhouse on the diamond as on the tube. The pitcher is—who else?—Henry "The Fonz" Winkler. Ron Howard roams right field, and who's on first? The creator, Garry Marshall. But the squad's MVP (Most Vivacious Player) is outfield rover Marion Ross, 50, fluffy Mrs. Cunningham on the show. "The men take it so seriously," bubbles the lone female. "I just want to do well enough so I won't be left out. If I play my cards right, no ball will ever come near me."
Advertisement
Today's Photos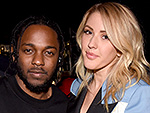 Treat Yourself! 4 Preview Issues
The most buzzed about stars this minute!