People Top 5
LAST UPDATE: Tuesday February 10, 2015 01:10PM EST
PEOPLE Top 5 are the most-viewed stories on the site over the past three days, updated every 60 minutes
Manager Jay Bernstein Reflects on His Sudden Fall from Grace with Farrah


It was and it wasn't. The shrewd, driven publicist who became Farrah Fawcett's personal manager, Bernstein did indeed stage-manage a star-burst of the first magnitude—and a masterwork of retailing. He also presided over the breathtaking flame-out of her launch into films, and last month, just after her painful separation from Majors, Farrah and Bernstein parted as well. "We were flying up there like Superman and Lois Lane," laments Bernstein, 42, whose trade has left him with a taste for overripe metaphors. "Farrah let go. I can fly, but I don't know if she can. And I was holding the map."

Not so secretly, much of Hollywood was delighted by the possibility of open warfare between the overreaching flack and Farrah, whose success has seemed so effortless. "It's chic to hate Jay," admits his other major client, Suzanne Somers, who affectionately calls him Mr. Mean. Yet Farrah's grievances with Bernstein were purely professional. Though he credits Lee Majors with the decision, Jay let her walk out on her Charlie's Angels contract and into a legal snarl to start a film career—then stood by helplessly as she was blackballed for choice parts in Foul Play and Coma.

Her first starring film, Somebody Killed Her Husband, became a Hollywood joke: "Somebody killed her career." Her second, last summer's Sunburn, was likewise tanned by many critics. A third, Saturn Three with Kirk Douglas, was already completed by then (and is due out in February), but the deal for her fourth abruptly fell apart. She was in the throes of her separation from Majors when Bernstein gave her the news, and she flew home to her parents in Houston. Bernstein heard from her only once in the next five weeks. "If she wanted to blame anybody," he says, "and obviously people can't blame themselves, there was nobody but me."

Up to then, the promotional genius who paid early Tom Jones fans $25 to throw their room keys onstage during his act more than justified his reputation on Farrah's behalf. Amid the Farrah artifacts—T-shirts, shampoo, toothbrushes and the famous swimsuit poster—certain inspirations stand out. One was the FF-M faucet-shaped necklace that netted her $1 million for nothing more than a three-hour photo session. Another was the half-serious bottled water scheme. "Y'know—real water from Farrah's faucet," Bernstein says. "It was worth $5 million, but I wouldn't do that to her." At least he didn't. Still, in five years with Jay, Farrah earned $13 million, including $750,000 per movie.

He seems surprised that the consequent fury of adoration that led him to confine her in a "steel bubble" of bodyguards changed her personality. "For the first time she had problems," he says. "She was mobbed, lonely, ridiculed and adored, and she turned stubborn and moody at times. I had opened Pandora's box for her and all sorts of bad things flew out. The worst part of personal management is when they rise so high they are deified—and you get nullified."

The end came almost peacefully. Returning from a three-week promotional tour for Faberge in the Mideast, Farrah called Bernstein to talk about his contract, which was up for renewal. "She thought we should take a hiatus," he says, "as if it was temporary. But since I'm not a spigot to turn on and off, it's really over." Bernstein believes his firing was pushed during the tour by Faberge and Farrah's commercials agent, Marge Schicktanz, among others. "Farrah was like a beautiful jar of honey," Jay says. "And I was her protector. But during that Mideast tour some honey spilled out. The ants and flies all waited for that day, then attacked."

Bernstein is a more complicated man than either his admirers or detractors like to admit. He grew up in Oklahoma City, where his father ran a large department store. As a child, he was a loner—35 pounds overweight, a failure at sports, the only Jewish kid at an Episcopal prep school. His greatest pleasure was going to the movies. After abandoning his acting and singing ambitions, the 1960 Pomona College graduate found employment at the William Morris Agency as a $40-a-week mailboy. Within a year he moved to another agency as a junior publicist during the filming of Sergeants Three with Frank Sinatra. "My job was to keep the Rat Pack out of trouble," he recalls. "I was a glorified gofer, but it was like riding a Brahma bull." Young Bernstein also represented Jayne Mansfield, who, as he tells it, once "raped" him. "What was I going to do?" he shrugs. "Hit a client?"

Bernstein started his own public relations firm in 1962 with Eartha Kitt and Joel Grey as his principal clients. By 1968 he had 42 employees and 90 clients and had made a name for himself as a savage negotiator (his mail was spiked with death threats, and he was shot at three times). He and his team traveled to negotiating sessions in squads of six or more ("We came on like the Green Berets," he says) and kept in touch 24 hours a day by beeper and mobile phone. He is also considered an impossible boss. "Working for Jay," sighs former vice-president Sheri Goldberg, "you learned not to cry anymore." A bachelor, he has been known to summon employees to his house on Christmas Day—ostensibly to talk business but, they suspect, really to keep him company. The PR operation has since shrunk to 12 clients and six employees, and 95 percent of Bernstein's high six-figure income derives from personal management.

Despite the unexpected loss of his cornerstone client, who has signed with William Morris, Bernstein has little to worry about. His shades-drawn bedroom office is stacked with business offers—from co-producer on film ventures to bank directorships—and he still manages the likes of Somers, Susan Saint James, Candy Clark and Donald Sutherland. Somers wants to avoid "the media blitz that made Far-rah such an idol—I want to stay approachable." But Bernstein has already booked her into $7 million worth of commercials, posters, Las Vegas television specials and feature films. Some of the projects, such as TV's Celebrity Challenge of the Sexes are tacky; the threat of overexposure is real. Still, he insists, "Suzanne can't fail because there's no time to fit it into her five-year work schedule."

Bernstein is moving into a $900,000 hillside home in Beverly Hills that was once the love nest of Gable and Lombard. He has scrapped plans to paper one room with 116 Farrah magazine covers and to paint a blond mermaid on the bottom of the pool. But his legendary extravagance remains unaffected by Farrah's departure. He continues to shower cars, TV sets and oceans of champagne on friends and business acquaintances. "I'm sure I've spent $1 million on gifts over the years," he boasts. "I care about winning. A hundred years from now I want them to study how I created stars."

The lesson could begin and end with Farrah. A few weeks ago they met for a friendly cup of coffee in a Hollywood Bagel Nosh. "This is really tough, isn't it?" asked Fawcett. When Bernstein ruefully agreed, Farrah's lovely features brightened. "Why, Jay," she comforted, "you should be happy. You're famous."


She came to him five years ago as an afterthought tacked onto her husband Lee Majors' $1,000-a-month publicity contract—a sometime actress best known for TV commercials. Six weeks later she modeled on the Merv Griffin Show, and as Jay Bernstein watched her being mobbed at the stage door afterward, he experienced a sure omen of stardom: "My neck tingled." When her pilot for Charlie's Angels sold, "I told her she was going to be the biggest star in the world," Bernstein remembers. "She said, 'Oh J-a-a-a-y.' Like it was absurd."
Advertisement
Today's Photos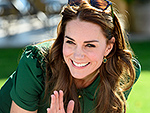 Treat Yourself! 4 Preview Issues
The most buzzed about stars this minute!