People Top 5
LAST UPDATE: Tuesday February 10, 2015 01:10PM EST
PEOPLE Top 5 are the most-viewed stories on the site over the past three days, updated every 60 minutes
3,360 Intimate Letters Raise Questions About Lorena Hickok, the Woman Eleanor Roosevelt Called 'Darling'


As author Doris Faber reveals in her forthcoming book, The Life of Lorena Hickok, the journalist and the President's lady were an odd couple but a close one. They exchanged 3,360 letters in a correspondence that began in 1932 and ended with Eleanor's death three decades later. Lorena, who met the blueblooded Eleanor in 1928 while covering politics for the Associated Press, was the Wisconsin-born daughter of an itinerant buttermaker. Assertedly the great-granddaughter of Wild Bill Hickok, she entered journalism in her teens on the Battle Creek (Mich.) Evening News, then moved on to report politics and Big Ten football for the Minneapolis Tribune. "She was kind of coarse," remembers Minneapolis contemporary Leland Benfer, "but in those days we didn't have so many newspaperwomen, and they had to be kind of coarse to survive. Oh, her language!" he marvels. "But she was a damned good reporter."

She was also obviously a fond friend of Mrs. Roosevelt—but whether she was more than that may never be known. Indeed, among the 18 boxes of letters between the women stored at the FDR Library in Hyde Park, N.Y. are many that seem quite innocent. Hickok chronicles her battle to lose weight and her attempts to cut back on corn liquor. Later, when she went to work as a roving inspector for the Federal Emergency Relief Administration, Hickok posted detailed reports to the White House—and the First Lady often read them aloud to the President.

Eleanor, in turn, sometimes wrote twice a day, but the affection was hardly one-sided. "Dear," gushed Hickok in December 1933, "I've been trying today to bring back your face...Most clearly I remember your eyes and the feeling of that soft spot just northeast of the corner of your mouth against my lips."

Though FDR's love affair with Lucy Mercer has long been known (and was one reason Eleanor reached out so desperately to others), the only extra-marital speculation at the time about her centered on a handsome state trooper. "That was a vile canard," reports veteran columnist Marquis Childs, who similarly dismisses any lesbian relationship. Other authorities point out that Eleanor generally wrote in a florid style—even to her mother-in-law, with whom she did not get along. Franklin D. Roosevelt Jr., the literary executor of his mother's estate, adds, "Remember, my mother was brought up in an era when children read the Brontës and Jane Austen, and they adopted that effusive form of writing."

In 1954 Lorena retired to Hyde Park—just two miles from the Roosevelt home—to eke out a living as a writer of children's works and biographies. She collaborated with Eleanor on a book about women in politics titled Ladies of Courage. Hickok left her correspondence to the Roosevelt Library with the proviso that it not be published until 10 years after her death (which occurred in 1968). With the first leak, Arthur Schlesinger Jr. hastily wrote a column for the Washington Post to head off any "spasm of innuendo" and concluded with a wishful exhortation: "It is important not to read 20th-century preoccupations into 19th-century forms of personal relationships."


They read at first blush like the plaints of a lovelorn schoolgirl. "Oh dear one," begins a letter dated 1933. "It is all the little things, tones in your voice, the feel of your hair, gestures, these are the things I think about and long for." Goes another when the two were apart: "Hick darling. Oh I want to put my arms around you. I ache to hold you close. Your ring is a great comfort. I look at it and think, she does love me, or I wouldn't be wearing it." These newly released billets-doux were, in fact, written on White House stationery by Eleanor Roosevelt and have suddenly ignited a sizzling scholarly debate about their author's relationship with the woman they were addressed to: a salty, cigar-smoking, stoutly built reporter named Lorena Hickok.
Advertisement
Today's Photos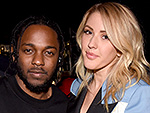 Treat Yourself! 4 Preview Issues
The most buzzed about stars this minute!