People Top 5
LAST UPDATE: Tuesday February 10, 2015 01:10PM EST
PEOPLE Top 5 are the most-viewed stories on the site over the past three days, updated every 60 minutes
Eight Is Enough
Cynics Say Enough Is Enough Until They See Dick Van Patten and His Three Winning TV Sons
The Waltons of CBS but the Bradfords of ABC's Eight Is Enough. The cast suffered two tragedies at the outset: the eldest son, Mark (Star Wars) Hamill, dropped out before the premiere as the result of a near-fatal auto crackup, and the original mother, Diana Hyland, died of cancer after taping four episodes. But three seasons later the Eight Is Enough brood have become, some weeks, the No. 1 series on TV.

The patriarch is Dick Van Patten, who plays a Sacramento columnist, and Betty Buckley is his second wife, a Ph.D. candidate who helps him raise an eight-child baby boom in which everyone is made of sugar and spice. The boys somehow come out spicier, though outnumbered five to three. Adam Rich is Nicholas, the youngest, an impish fifth-grader who hangs out with his teenage brother. That's Willie Aames as Tommy, a high school senior with a van and a band—and on the make. Grant Goodeve is David, the eldest son, with a new bride and a contracting company. The men on the show draw more fan mail than the women, and this year, for the first time, the Bradford bunch are sometimes getting a bigger Wednesday Nielsen than Charlie's Angels.

For super-papa Dick Van Patten, 50 (a TV family man since his role as Nels in the 1950s' I Remember Mama series), life has been so admixed with his art lately that often, he says, "I'm not certain myself who is really mine and who I borrowed from the show."

His confusion is understandable. In a typical day in North Hollywood, Van Patten's real son Jimmy, 23 (who lives next door with brothers Vince, 22, and Nels, 24), may come in from a morning's surfing with TV son Aames. When TV son Goodeve and his wife had a baby last month, their third call was to Van Patten. "Congratulations," said Grant, "you're a grandfather." "Dick's like your father, only he's not bossy," explains youngest TV son Adam Rich. "He laughs at all my jokes."

The set is a happy one, and that's because Van Patten, whose only known vices are twice-weekly poker games and sorties to the race track, sets the tone. With 10 lead actors competing for onscreen time in each script, Van Patten soothes the series' inevitably ruffled egos. "I've worked on shows where things weren't pleasant," Dick shrugs. "It's easier for me to function when they are."

If Van Patten is especially good with the younger members of the cast, well, he started his own career on Broadway at 7, playing with Melvyn Douglas. "Acting was a job, like having a paper route, only more magical," he recalls. So he was sympathetic when preteen Adam Rich wanted to meet a family friend, Farrah Fawcett. He brought the kid home one day when his wife, Pat, 43, and the Golden One were playing tennis, the Van Patten obsession. "Farrah was her usual charming self," chuckles Van Patten. "She asked Adam his birthdate. Adam told her, and she said, 'Oh, you're a Libra.' Adam said, 'No, I'm Jewish.' " Adam tells a different version of the story but doesn't disagree about Farrah. Says the boy: "She's one heck of a woman."

Adam, 11, is one heck of a kid, his TV colleagues agree. "He's the most intelligent person on the show and very sweet, careful of people's feelings, which is rare in children," lauds Van Patten. Brooklyn mechanic Bob Rich and his wife, Francine, couldn't know that Adam's birth announcement—"A Star Is Born"—would come so literally true. After moving to California when he was 5, Fran asked the always theatrical child if he'd like to be on TV. "Yes, but how do I get in the set?" responded Adam, who first spoke in complete sentences at 18 months and never stopped. She took him to an agent who booked him in 30 commercials, including McDonald's, Pillsbury, Ford and Chevrolet. At the Eight Is Enough tryout, he was asked if he was nervous. "Why should I be?" he replied.

Adam is tutored on the set, where he cadges backgammon games ("He's a demon player, but a real sore loser," says Goodeve), practices his magic tricks, moons over mid-twentyish co-star Dianne Kay, and asks Van Patten constant questions about acting.

Despite his 4'3" height, he loves to play football ("I'm the shortest guy on the team, but I just run through their legs") near his family's two-story home in low-key Chatsworth. The only price of fame for Adam, whose fan mail is often written in crayon, is signing autographs. Once when someone approached him he fibbed grumpily, "I'm not that little kid on television. But if this is the way you would treat him, I sure feel sorry for him."

Grant Goodeve, 27, responded to stardom somewhat differently. When he took over the Mark Hamill part, Grant confesses, "I went a bit wiggy. I became the epitome of the Hollywood male I can't stand—hustling, big-headed, a total jerk." His star trip almost ruined his relationship with Debbie Ketcham, also 27, a hometown girl he had fallen "crashingly in love with" at 19. They later lived together for four years before Grant decided he "wanted to be a swinging single. Debbie got so sick of me," he admits, "she took off for Seattle." Grant started to hang out with co-star Aames who, though eight years younger, was more sophisticated. "We just got real rowdy and powered out," says Aames. "We were silly more than anything else—like cruising Sally Fields' house. We'd drink so much beer we'd come into work cross-eyed. But we always knew our lines."

An appendicitis attack brought Grant to his senses. "I almost lost my life, and figured that wasn't much worse than losing Debbie," he says. They were married last year, and 7 lb. 9 oz. daughter Catherine arrived October 9 to share their modest home in North Hollywood. "Grant is a wonderful family man," tennis partner Van Patten now approves. And in retrospect Grant figures, "No matter how levelheaded you think you are, success on television makes you a little crazy."

Grant, son of a well-to-do business consultant, had spent much of his "dreamy childhood" on ski slopes around Windham, Vt. He first lost his way at preppy Deerfield Academy. "I was half into the Age of Aquarius and half into the conventional world of my parents. I was totally confused." Instead of going to Yale, as programmed, Goodeve went to Ithaca College (with two middle years at Schiller College in London, where he got interested in TV production). But after graduation, Grant, lacking career plans, fulfilled his "kid's fantasy" of following the national rodeo circuit and then hooked up with Debbie. "Grant was kind of shy and wild at the same time," she recalls. They took jobs in Aspen and lived communally ("quite a departure for two well-brought-up kids") until they moved to L.A. in 1975. Grant did commercials and guest spots and pilots that he'd "just as soon forget" before winding up on Eight.

Now he's "the highest-paid out-of-work actor in town," he jokes of spending "a whole day at the studio just to say one line." The series, he knows, "is really a blessing. And it hasn't given me a sticky image like the Fonz that I have to break out of."

Eight also has conferred a special grace on Willie Aames, 19, as the latest contender for the Shaun Cassidy-Leif Garrett teenythrob title. He pulls more fan mail than any other member of the cast, and his band, Paradise, just released its first single, You're the Only One I Ever Needed. "I play real rock'n'roll, not bubblegum," Aames insists. "We've lightened up a bit to appeal to the 10-to-16 crowd, because that's where my audience is, but we'll get into the hard stuff further on down the line."

If that sounds a bit calculating, Willie doesn't demur. "You make up a game plan and see where you go," he shrugs. "I know what I want and I know how to get it." Though his target is music rather than acting, he doesn't give the show short shrift. "I can learn three or four pages of manuscript in two minutes. I do it the best I can, as fast as I can. I don't screw around." Indeed, Van Patten calls him "the best young actor in television."

Despite self-confessed "impatience" with delays on the set, Willie's only serious contretemps was with TV stepmom Betty Buckley, who had a rough time adjusting and being accepted when she succeeded the much-loved Diana Hyland. "Betty would go around telling me how to do my scenes when she'd never been in front of a TV camera before," Aames fumed. "Finally I just said, 'Hey, lady, I've been doing television for 10 years. If I need any direction, I'll get it from the director. You shut up.' " Betty confesses, "I'd had 10 years in the theater and I was real snotty about it, pushy and bossy." But in typical Eight Is Enough style, she now calls Willie "one of my favorite people and an incredibly facile actor." Willie says of her, "She's beautiful."

The son of arson investigator Jim Upton, Aames (his first agent changed his name) grew up along Orange County's posh Huntington Beach, surfing and playing guitar by 5. In fourth grade a teacher suggested commercials, and he pushed GAF film, Phillips 66 gas and 22 other products before winding up in The Courtship of Eddie's Father at 10. He was Tony Randall's son in The Odd Couple, and appeared in Medical Center and three Disney movies. "When I didn't have anything else going," he says, "I would weed yards. My mother wanted to make sure I didn't get too big for my britches."

Lately he's been discussing marriage with Vicki Averbach, a recent high school graduate. "Willie used to be very girl-crazy, but since he met Vicki, he's become a one-woman man," says Van Patten. His TV brother Goodeve observes that "I was concerned about Willie making marriage plans because he's only 19, and he's in both television and music. Those are tough businesses for wives," he says. "But Willie is very serious. He seems to want the security." The prospective newly-weds would share his newly purchased house in Hollywood Hills, Willie's second since moving away from his parents at 17. Needless to say, he is confident about the future. "God made some people weak and some strong," boasts TV's latest kid-in-a-hurry. "I'm one of the strong ones."

What's next? Van Patten, a veteran of six network series, has a new development deal from ABC. The first project in the works is a Charlie's Angels spoof called Dick's Devils. Van Patten is even planning a special to meld his TV and real families. "Life doesn't get any better than this," glows Dick, whose three TV boys should end up so lucky. "Beautiful wife, wonderful boys, a hit show, nice people to work with and money in the bank."


Advertisement
Today's Photos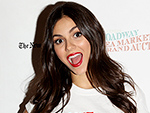 Treat Yourself! 4 Preview Issues
The most buzzed about stars this minute!