People Top 5
LAST UPDATE: Tuesday February 10, 2015 01:10PM EST
PEOPLE Top 5 are the most-viewed stories on the site over the past three days, updated every 60 minutes
Yes, Dottie West Sings with Her Husband, but It's Byron Metcalf, Her Drummer, Not Kenny Rogers


That same year she divorced West, and she married Metcalf the next. The romance and their age difference (she was 41, he 29) are the stuff of hits in Nashville, where foolin'-around songs constitute a minor art form. There was nothing the newlyweds could do about the gossip. Some of the other women singers seemed to be avoiding her until, West notes proudly, "Loretta Lynn came up to me and finally said she admired me for having the guts to do what I wanted to do." ("We still see people whispering backstage at the Grand Ole Opry," says Dottie.)

Metcalf not only moved upstairs, but became West's band director and tour coordinator as well. Since then Dottie, long one of country's steadiest stars, has become one of its hottest. In 1978 she teamed with Kenny Rogers to record a gold LP and No. 1 single titled Every Time Two Fools Collide, and this year they did a Classics album. The Country Music Association gave them its Best Vocal award in both 1978 and 1979.

Their collaboration and onstage flirting often cause fans to ask West if she and Kenny are married, to which she always coos, "Yes—but not to each other." (Rogers is the husband of Hee Haw regular Marianne Gordon.) "It would be easy for Byron to be jealous," admits Dottie, "but Kenny [she pronounces it "Kinny"] is like a big brother." Onstage, Rogers kids Byron by pointing toward the drums and telling audiences, "Dottie and I have this little thing going and there isn't anything he can do about it." Offstage, Kenny serves as the couple's ex officio marriage counselor and has advised Dottie: "You have to turn him loose. You can't be together all the time. That just won't work."

Dottie emphasizes that her husband was "instrumental in my changing toward contemporary country music and making me believe I could do it." He also steered her away from bouffant hairdos and gingham dresses (for sleek Bob Mackie creations). But Dottie clings to some down-home habits. "Byron will never see me in hair curlers or without false eyelashes," she vows. "I do all those things with my door closed. That comes from a little old maid schoolteacher who taught us never to cook breakfast in our robes or let our husbands see us in curlers."

That is not to say he doesn't see her a little haggard—250 touring dates this year are taking their toll. Dottie says that so much road time is a good reason to marry one of the boys in the band. Her first husband was her steel guitar player, even after they separated. She says: "I don't think you can expect a man to be true if you're away from each other for long Periods of time."

West says her biggest pre-marriage worry was how Byron and her four children—Morris, 26, Kerry, 23, Shelly, 21, and Dale, 16, the only one still at home—would get along. "Byron had never had children," she points out. "The first thing I told them," he says, "was I didn't want to replace their father, that I was their mother's lover and companion and that's why we were getting married. They could have made it hell for me, but they were great."

West's own childhood did not go so well. First of 10 children, she lived on a farm near McMinnville, Tenn. until her father, a gifted amateur musician ("He could pick up almost any instrument and play it") but also an alcoholic, abandoned the family. Dottie was 14. Her mother moved the brood to town and opened a hamburger joint. "She served family-style and everybody got to calling it Ma's Place," says West. "She raised all 10 of us operating that restaurant."

Dottie later earned a music degree from Tennessee Tech—where she played cello in the orchestra—before marrying Bill (the first boy she ever kissed, she says) and moving to Nashville in 1961. There she became "like family" with such other striving unknowns as Willie Nelson, Hank Cochran and Roger Miller: "They would hang out at my house—I think they liked my cooking—and I would watch them write songs."

She tried her own hand at it too and in 1964 was nominated for a writing Grammy for Here Comes My Baby. She won only in the singing category that year and has since earned 11 Grammy nominations and composed a popular Coke commercial based on her tune Country Sunshine. It led to a lifetime contract with the soft drink company. Her biggest break, though, came when she ran into old pal Rogers outside one of her recording sessions. "I told him that between Byron and me, we probably had two copies of every album he had ever recorded, then I just blurted it out," she recalls. "I said I'd like to sing with him and he said, 'You got it!' " Rogers joined her in the studio right then and they cut the Every Time Two Fools Collide single in three takes.

Metcalf, the son of a musically inclined Phoenix upholstery cleaner, grew up longing "to be the greatest jazz drummer in the world—but nothing came through town but country acts," which he detested. But he was won over after listening to Waylon Jennings, and he later played in Jennings' band. At the time he was one of C&W's most active bachelors. "I was crazy for years with a string of relationships," Metcalf recalls. "I met Waylon and was exposed to that scene early on. Basically, I never saw myself getting married."

He may have begun to change his mind when he first met Dottie—and got an autographed picture—at a 1968 performance in Las Vegas. "I had never heard of her before, but she was a really good singer, not just a twanger," marveled Metcalf. Besides, "She had the longest legs in the place." The two didn't become involved, however, until 1972, and even then it wasn't easy. "I thought she was dating me because she was alone and needed someone," says Byron. "She was scared I was dating her because I was broke."

Their compatibility now is exemplified in the kitchen. Says Dottie, "I rarely cook anymore. He usually prepares the entree and I fix the salad." "I cook when I'm not even hungry," admits the 180-pound Metcalf (to West's slim 117 pounds). "It's an outlet for me. I get off on the things that most people take for granted. That's why I enjoy fishing and bow hunting. If I don't do these things, I'm not real. Most of our life is spent dealing with the entertainment business. It's a fantasy land."

Especially lately. This year West released her 33rd album, Special Delivery, played Carnegie Hall and will make her acting debut on TV in NBC's upcoming Christmas special, Skinflint. "When I was trying to get started, my children were little and I couldn't handle being gone from them very much," she says. "Now I believe that next year I can be the No. 1 country artist for the first time. Watch me go for it."


Seven years ago country singer Dot-tie West hired a drummer named Byron Metcalf and invited him and a buddy to live in her basement while they were getting settled in Nashville. She and Bill West, her husband of 20 years, were already in a state of de facto separation. He lived with his mother and, Dottie recalls, "We didn't talk and were hardly friends anymore."
Advertisement
Today's Photos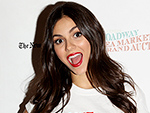 Treat Yourself! 4 Preview Issues
The most buzzed about stars this minute!