People Top 5
LAST UPDATE: Tuesday February 10, 2015 01:10PM EST
PEOPLE Top 5 are the most-viewed stories on the site over the past three days, updated every 60 minutes
Whether It's the L.A. Lakers or a Lovely Woman, Jerry Buss Is Interested in Champions


The driving force behind a $350 million real estate operation by day, a flamboyant man-about-town after dark, Buss, 47, had not previously lacked for symbols of influence. As a partner in Mariani-Buss Associates, he had by early 1979 annexed into his growing dominion three hotels, two office buildings, 1,005 one-family homes and nearly 4,000 apartment units. Buss personally owned one home in Bel Air (with a Japanese houseboy, a pool and a tennis court), another in Del Mar, and he was chauffeured around L.A. in a $127,500 Rolls. Still, the acquisition of the Lakers and Kings was a childhood fantasy come true. "When I first walked into the office of Jack Kent Cooke, who sold me the teams, I was totally awed by his power," Buss recalls. "To control the destiny of a team is a fascinating thing to a sports fan."

As always, though, Buss went into the deal with his eye on the dollar. The icebound Kings, an anomaly in sunny Southern California, lost $2 million last season, but the new owner seems willing to nurse them along. "I think you can buy one ball club for fun," Buss says. "But if you're talking about the Lakers and the Forum, too, it's clearly a business deal and foolish to assume I bought them as a pastime." Buss does not intend to preside over also-rans. "I don't just want winners," he says. "I want champions. Usually that means spending money, and I'm prepared to do that."

Perhaps no one understands the power of a checkbook better than a man who grew up on the ragged edge of insolvency. Born in Salt Lake City, Buss was raised in the little outpost of Kemmerer, Wyo. (pop. 2,292) by his divorced mother, who worked as a waitress. She paid their rent with her tips and in her spare time taught young Jerry card games. "I could play a reasonable hand of bridge by the time I was 4," Buss remembers. "We'd gamble for chocolate bars. In the beginning she'd have this tremendous edge, but then I'd get to where I could compete with her and she'd switch games. She was always very proud of me that way. She gave me a lot of confidence."

A gifted but undisciplined student, Jerry quickly became disenchanted with school. "At a relatively early age—14 or so—I discovered I was more intelligent, more creative and more competitive than the great bulk of people I ran into," he says. Rebelling, he spent long hours in a pool hall and at one point dropped out of school to work on the Union Pacific Railroad. A sympathetic chemistry teacher named Walt Garrett lured him back, staking him in pool games and quizzing him between shots on the chemical properties of rare metals. "If not for him," says Buss, "I'd have gone in a different direction. I would have become a pool hustler and probably a pimp. That's how I visualized myself at 17—smooth clothes and hair."

Instead, Garrett arranged for a scholarship at the University of Wyoming, where Jerry studied chemistry and married Joann Mueller, a nursing student. Graduating in only two and a half years, Buss went on to Southern Cal for his Ph.D. (he still prefers being addressed as "Doctor"), then decided to go into industry. Appalled by New England weather, he spent an unhappy year with a Boston consulting firm before returning to California for a job with McDonnell-Douglas. There he chafed under the regimentation of the aerospace industry and deliberately antagonized security guards by trying to stroll out with classified documents he had written himself. In 1960 Buss stripped off his shoes, socks and shirt to protest the unairconditioned office. Several months later he got hot under his white collar for the last time and walked out of the office before anyone could fire him.

He spent two years at another space lab and by then he could afford to give up science. He and five partners had been buying up apartment houses and renovating them, and he was also teaching part-time at USC. He does not remember when he made his first million, but he knows exactly what he gave up to make it. "You have to get a part-time job on Saturday and do it for 10 years," he says. "Then take the money you earn, invest it at 17 percent—meaning, for instance, real estate—wait 15 more years and you're a millionaire. It's an easy calculation and it's true. But that's where the easy part ends. Most people don't want to give up their free time for 10 years, and when they get $80,000 or $100,000 it's almost impossible for them to resist going to Hawaii for two months or getting a second condominium. The point is, you have to live below your means, not above, and make sure you keep a fraction of your salary for investment."

Though Buss lives well and is reportedly worth $50 million, he maintains he could easily get along on much less. "Of course, there are some things I enjoy about wealth," he admits. "If any of my kids has a medical problem, it's a comfort to know he will get the finest attention. And there was delight in being able to give my mother a $1,000-a-month apartment, a new car, china, crystal and silver, take her to Hawaii—things that were important to her. Certainly, if I want something myself I buy it, but I've never been a person who wants things. I'd be perfectly happy living in a $200-a-month apartment."

Remarkably, Buss did precisely that several years ago. He rented a small flat in Santa Monica and dropped into neighborhood bars to shoot pool. Some people thought he did it because he was insecure about his money and wondered if people would like him if he were poor. Buss insists he did it for fun. Separated from his wife since 1968, he was living at the time with a former Playboy bunny named Ronnie Huff, who assumed her new man was more or less destitute. "We'd go out for lunch or dinner," she recalls, "and the guy never had a dime on him. I'd end up paying. He'd say he forgot his wallet, but how many times can a man forget?"

Ronnie, who still dates Buss but no longer lives with him, remembers the man she knew as both driven and generous. "Jerry's ambition was to conquer the world," she says, "which he seems to be doing. But he's not interested in just making money. He's seen a lot of things, and he had a rough childhood, and he's carried that with him all through his life. He's always tried to make everything better."

In fact, Buss rarely forgets a friend—or a promise. Ten years after he left home, he returned to Kemmerer and offered to buy Walt Garrett a car. Garrett demurred, but suggested that if Buss believed his old teacher had helped him, he should help other young people in turn. Buss agreed and is paying tuition for several university students as well as sponsoring a chemistry fellowship at USC in the name of his college mentor, Prof. Sidney Benson. Moreover, Buss has hired numerous relatives from time to time and even salvages strangers whenever he can. Once, on the street, Buss met a woman who was bleeding from the mouth after a fight with a man. He bought her a cup of coffee, gave her a job and eventually backed her in her own business. Another time an 18-year-old woman Buss was dating told him she had decided to experiment with prostitution because she desperately needed money. "I turned her over my knee and spanked her," says Jerry. Later he paid her tuition to business school; she is now operating a daycare center.

Buss is not so sentimental in matters of money. Orthodox liberals, he believes, are simply deficient in common sense. "On the other hand, I would find it very difficult to take any pride in being a Republican, because Republicans are bigoted and ignorant," says Buss, in describing his simplistic political philosophy. "Do you know how discouraging it is to go to a political banquet and have six idiots tell you something like, 'Yeah, but that's a nigger'? That's why I won't be labeled politically. I find myself running with Democrats, but thinking in conservative terms."

Buss' private life is laissez-faire to a fault. Though he hopes to marry again and purports to be depressed by his failure to find the appropriate woman, he does most of his scouting in discos. "I'm getting old, and I should be dating women 35 or 40," he says half apologetically. "But I find they are so bitter and hate men so much that it doesn't allow for that big romantic shot. Maybe I'm immature, but I still want that." Buss estimates that he spends up to 80 hours working each week ("The life I lead makes it damn near impossible to love me"), eats out nearly every night, then heads for a disco to unwind. "Let's say I walk into Pip's and select someone at random," he says. "Chances are she'll be 23. You might say I should go to a church bake-off, but the way I meet people they tend to be very young. That tends to put a crimp in the relationship, especially because a lot of them have the social habits of today—dope. Ninety percent of them ask me for cocaine." (He says he is vehemently anti-drugs.)

Though Buss objects to the suggestion that he is a chauvinist ("That does a tremendous disservice to the single most loved person in my life: my mother"), he is known to keep a photo album filled with hundreds of pictures of women he has dated over the years. "I felt it was an insult to take a woman out more than two or three times and not ask for a picture," he explains. "After all, these are models and actresses—women who have portfolios." He shrugs. "I'm fascinated by beautiful women and I love to undress them," he says. "They're like a work of art. If that's chauvinistic, so be it."

In what little time he has left after satisfying the demands of commerce and libido, Buss seeks the company of his four grown children. He sees them every week and invites them several times a year to Disneyland. They are the only opponents still willing to challenge him to a game of Monopoly. Someday, he says, he would like to buy an entertainment company, and he has made casual inquiries about adding baseball's Oakland Athletics to his empire. But beyond all the wheeling and dealing, he insists, he is the same Jerry Buss remembered in Kemmerer. "When you become successful," he says, "it changes the people around you, not you. Oversolicitousness makes me uncomfortable. So I tell them, 'Relax, it's still me.' "


In 1959 an ambitious young chemist named Jerry Buss reached deep into his modest savings and invested $1,000 in a West Los Angeles apartment house. Twenty years later, with one stunning stroke of his pen, the same Jerry Buss paid $67.5 million for his own sporting empire—the National Basketball Association's Los Angeles Lakers, the National Hockey League's Los Angeles Kings and the 17,505-seat Los Angeles Forum. In terms of the board game Monopoly—which Buss plays with savage expertise—he had moved in two decades from plebeian Mediterranean Avenue to aristocratic Park Place.
Advertisement
Today's Photos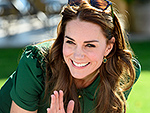 Treat Yourself! 4 Preview Issues
The most buzzed about stars this minute!