People Top 5
LAST UPDATE: Tuesday February 10, 2015 01:10PM EST
PEOPLE Top 5 are the most-viewed stories on the site over the past three days, updated every 60 minutes
While Most of America Sleeps, Larry King Talks to Six Million People All Through the Night


It is 2 a.m. in the 12th-floor studio in Arlington, Va., and Larry King, creature of the night, is jabbing the buttons on his flashing phone console. Out the window, Washington, D.C. lies in sparkling repose; inside King's red-carpeted aerie, the action is only beginning. His normally smooth baritone made husky by laryngitis, the host of America's only national radio phone-in show is sipping coffee from a plastic cup, filling the air with a chain-smoker's haze, and plucking disembodied voices out of the sky. The show is live and the 90 to 100 callers per night are unscreened; King's only clue is a card on which the director has written the person's hometown.

"Germantown, Tennessee, hello!" King says cheerfully. "Did you know," says Germantown, a young man, stifling a giggle, "that 68 percent of football players, 75 percent of sports announcers and 98 percent of talk-show hosts are"—the voice pauses; dare he say it?—"gay?" He bursts into laughter. "No," snaps King, who has been conducting a studio interview with lawyer Ed Garvey, director of the National Football League Players' Association. "It's just the reverse. Only 68 percent of talk show hosts are gay but it's 98 percent of football players." Abruptly, King lashes out with a finger and cuts off the call. It isn't rudeness, he says, just a matter of judgment. "Too many shows keep callers on much too long," he explains. "I have to think of the guy in St. Louis driving home from work. Is he going to keep listening? My callers are on from a half minute to 90 seconds."

With Germantown silenced, King permits himself a belly laugh of his own. And why not? At 46, he is making $90,000 a year fulfilling his childhood fantasy—talking on the radio. The Larry King Show is a stunning success. Begun in January 1978 as a late-night experiment on the Mutual Radio Network, the program is broadcast from midnight to 5:30 a.m. in the East and Far West, an hour earlier in the Midwest. It was originally heard in only 28 cities and now is carried by nearly 190 stations, including affiliates of all three major networks. It reaches an estimated six million people each weeknight. The mayors of five Southern cities recently declared Larry King Week, and his fan mail has turned into a deluge. When Rod McKuen, in a guest appearance last December, promised a free copy of his new record to all those who sent him proof they had bought his new book, more than 112,000 listeners took him up on it. "King has the one radio talk show authors really want to get on," says a New York publishing executive. "It has a reputation like Donahue on television, a show that can really sell books."

Only five years ago King was out of work in his adopted hometown of Miami, heavily in debt and gambling compulsively. His dream of being a radio star was over for the moment, but King was tough enough to keep on trying. Born Larry Zeiger, the son of Russian Jewish immigrants who settled in Brooklyn, he recalls the unhappiness of a year spent on welfare after his father died in 1944. "I was 11, my younger brother Martin [now a lawyer in Cleveland] was only 6, and my mother couldn't work," he says. "I remember the inspectors from the Welfare Department coming to our house. They opened the refrigerator and asked my mother how she could afford the meat. She could afford it because she didn't eat it. She gave it to my brother and me."

An indifferent student, King graduated from high school with a 66 average—65 was passing—due to the twin distractions of the Brooklyn Dodgers and radio. "My very first memory is of listening to my radio," he says. "I knew the schedules of all the shows, and I went into the city to see a lot of them—Armstrong Theater of Today, Grand Central Station. I was fascinated watching those actors standing up there reading their scripts. Once I got picked out of the audience as a contestant on a quiz show called Quick As a Flash. The host was Bill Cullen. I remember winning three crisp five-dollar bills and a box of Oxydol."

As a young man, King tried desperately to break into broadcasting. In 1957 he landed a job sweeping floors and emptying wastebaskets at a 250-watt station in Miami. When an announcer quit, King was told to go on in his place. "I was petrified," he recalls. "The theme music was supposed to fade, and I was supposed to do a voice-over. But every time the music faded I'd turn it back up again. Finally the station manager stuck his head into the studio and said, 'Remember, this is a communicating business.' I let the music go down and told the audience what had just happened. Those were my first words on radio."

But once unleashed, King's conversational genius could not be stifled. He started as a deejay, then had a humorous talk show. "I kidded the city and politicians," he says. "Afterward I had a restaurant interview show. Then in 1961 I was hired by WIOD in Miami and began doing my first nighttime interviews." By the mid-'60s King had become a local celebrity, making good money but not as much as he spent. Married in 1961 to Alene Dowling, a former Playboy Bunny, he bought a five-bedroom house with a pool. "It wasn't a mansion," he says, "but it was a lot more than I could afford at the time. I bought on credit. It was easy for me to get, and I used it everywhere. I'd walk into a clothing store and charge a few suits. I'd lease a Cadillac instead of a Ford. And I went places all the time. Friends would call and say, 'We're going to San Francisco this weekend. Why don't you come?' So I'd go."

For a while King managed to keep a half step ahead of his debts. "I was in a lot of financial trouble," he says, "but I never let it affect my job. Work was my opiate. The station kept telling me what a great talent I was, but I also got a lot of 'Why don't you straighten yourself out?' talks." Then the roof fell in. Alene divorced him in 1971, and WIOD fired him a year later. "I guess the station management didn't like my creditors calling them up all the time," he recalls. "After that, I did a lot of scrambling and knocking on doors, and I went even further into the hole. I borrowed money to pay bills. It was a never-ending cycle."

King lingered for three years in a kind of occupational purgatory doing commercials and free-lance writing, then was rehired by WIOD in 1975. Soon he had a radio interview show, another on TV, a weekly column for the Miami News, and was doing radio color commentary for the Miami Dolphins. To stop the drain on his vulnerable pocket-book, he swore off playing the horses. Then, in 1976, he met and married his present wife, Sharon, a divorced math teacher with a head for accounting. Unaware of King's debts when she married him, Sharon soon concluded that there was no light at the end of the tunnel. When Mutual hired him in 1978, she persuaded him to declare bankruptcy, listing $352,000 in IOU's, including $14,000 in gambling losses. "It was a very difficult decision for him," she says, "but it was the only thing we could do." Nowadays King, who can have no personal credit until 1985, turns his uncashed paychecks over to Sharon. The couple's new home in McLean, Va. is in her name, not his. (Sharon's two daughters from her first marriage live with them. Larry's daughter Chaia, 12, lives with her mother in Florida; their adopted son Andy, 24, is a senior at the University of Florida.)

King says he is delighted with his new financial arrangement, relieved that the monkey is off his back at last. Besides, he insists, he is more concerned with work than pay. "This show is my life," he says. "Even my wife is jealous of it." King is widely praised as an interviewer—"He's terrific," says Frank Sinatra. "He puts his guests at ease so quickly you find yourself thinking about things you never thought about before." Remarkably, however, he never prepares for a guest. "This way the audience and I can learn together," he explains. "I never ask a question when I know the answer."

Some guests are apprehensive of this seat-of-the-pants style. Physicist Edward Teller, shocked when he learned King planned to interview him without preparation, threatened to walk out of the studio. King struck a bargain. If Teller would only stay for the first question, King wouldn't try to dissuade him from leaving thereafter. Grudgingly, Teller agreed. King asked him why high school students are so intimidated by physics: Teller rose to the bait, launched into a passionate discourse on the importance of science, and stayed for the entire show.

King's secret, say admirers, is that he is a conscientious listener who never loses the thread of a conversation, meanwhile gently stripping his guest of self-consciousness. Though he describes himself as a Humphrey-Stevenson Democrat, King claims his opinions never interfere with an interview. "I talked with Richard Nixon several times in the mid-'60s, when he wasn't actively running for President," he says. "He gave the clearest analyses of international situations I've ever heard. Too bad he was paranoid," King adds slyly. "He thought the guys in the control room were out to get him."

King prides himself on never being intimidated by a guest. Some of his most memorable interviews, he says, have been with normally recalcitrant subjects like Sinatra and the late Jimmy Hoffa. ("I really got into why Hoffa had that chip on his shoulder.") Muhammad Ali confessed to King that he often put people on simply to sell tickets to his fights. "He talked like this for 10 minutes," King recalls, "and then I asked him a question. Suddenly his eyes turned menacing and he lifted his hand at me. I ducked away and he could tell I was scared. Then he laughed. 'Aren't you dumb,' he said. 'I just got through telling you how I put people on and you fall for it.' "

Are there other interviewers King considers his equals? Not many. He believes David Frost and Barbara Walters are "well prepared and do good news interviews," that David Hartman of Good Morning America "has improved greatly and is a good conversationalist," and that Phil Donahue earns high marks for sincerity but depends on his studio audience to get him through his hour show. Today's Tom Brokaw, says King, is a "terrible interviewer" who often fails to follow up on what his guests have to say; Tom Snyder "talks too much," and Dick Cavett "acts a little too much as if he's just had lunch with the person he's interviewing." Howard Cosell? "He's reached the point where he has nothing left to say, but he's still a damn good sports interviewer when he wants to be."

While King does not shrink from judging his peers, the jury on his own career is still out. Having once pressed the financial self-destruct button, might he not be prone to do it again? Sharon doesn't think so. "I believe he's modified his behavior," she says. "I didn't until recently; I thought he just handled things this new way because I said so. But in the past few months he's made some good decisions on his own. He's been discussing writing a book, and the old Larry would have taken the first offer that came. Now he's thinking things over." King agrees, with understandable caution. "I've made changes," he says quietly. "I don't walk around haunted by fear of what would happen to me if things went bad. I think I've faced those problems and I can deal with them."


"I knew the first time I did an interview that I'd found my niche—I loved it and I knew I was good at it"
Advertisement
Today's Photos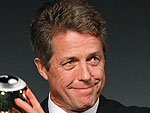 Treat Yourself! 4 Preview Issues
The most buzzed about stars this minute!