People Top 5
LAST UPDATE: Tuesday February 10, 2015 01:10PM EST
PEOPLE Top 5 are the most-viewed stories on the site over the past three days, updated every 60 minutes
Taking it One Day At A Time
A Worried Mackenzie Phillips Leaves Her Show Amid Charges of Problems with Cocaine


His indecision was understandable. At the heart of the crisis on the set of one of TV's top-rated shows (it ranked fifth for the first half of the season) was an ugly dispute over Mackenzie Phillips' alleged use of drugs and her ability to perform. Although her colleagues agree that Mackenzie is "a sweet person" and perhaps the most talented actress on the show, they had become convinced that her chronic hoarseness, loss of weight and exhaustion were the result of cocaine use. Last November the show's producers, agreeing that Mackenzie was suffering from fatigue, ordered her to take six weeks off to "rest and put on some weight"—in brief, shape up or else. (The absence of her character on the show, big sister Julie, was explained by her marriage and move to Texas.)

Then two weeks after Mackenzie returned to the set last month, she was shocked into tears when the producers gave her Hobson's choice: either resign for "personal reasons" or be fired. For two days Mackenzie and the lawyer chosen by her husband of six months, would-be rock producer Jeff Sessler, 25, temporized. Then last week she reluctantly consented to a statement that her departure was by "mutual agreement."

The situation is bitter even by Hollywood's savage standards. "For two years we have had nothing but trouble with that girl," fumes one executive with Norman Lear's T.A.T. Productions, which produces One Day. "She has a drug-related medical problem," says Barbara Brogliatti, Lear's head publicist. "She just can't work. I consider this firing a step toward saving a child's life. The kid's in real trouble." According to the show's cast, twice they became so worried about Mackenzie's health that they sent medics over to her house in the middle of the night. "When Mackenzie came out of it, there was no thanks," remembers a co-worker. "She wanted to know who was going to pay for 'all this.' She's impossible not to like, but everyone's disgusted. Everyone's gone out of their way to be helpful, but you can only do so much."

Pat McQueeney, Mackenzie's manager and close friend for eight years, claims her client was hounded off the show. "Mackenzie was not stoned, she was terrified," McQueeney says. "I don't think those people ever forgave her for that incident two years ago." The reference is to the week of Mackenzie's 18th birthday, when she was found semiconscious on a Hollywood street and arrested for disorderly conduct while under the influence of drugs or alcohol. McQueeney says Phillips has straightened out since then and that she returned from her six-week hiatus "ready to work." Instead, McQueeney continues, "She went to her dressing room and found Valerie Bertinelli's name on it. Naturally, she was upset. Bonnie Franklin and Valerie, who profess to be her friends, used to flounce off the set if Mackenzie was a couple of minutes late. The cameramen told me they didn't see how Mackenzie could stand it."

The next week, McQueeney says, she received a call from the set that Mackenzie was "staggering around and had fallen off a chair. [Director-executive producer] Alan Rafkin said he was sending Mackenzie to the doctor for a blood test. She was taken off the set in hysterics. When I finally got my hands on the lab reports, they showed she had nothing in her blood and a minute trace of cocaine in her urine. My God, the kid has been exposed to coke since she was 12. It could have been left over from God knows how long ago. There was simply nothing damaging there."

McQueeney denies that One Day ever sent doctors or nurses to Mackenzie's home. Instead, Mackenzie is seeking her own medical help, her manager says—and has gone to a psychiatrist at UCLA for the last month to deal with the stresses in her life. "I think she's serious about her treatment," McQueeney says. "Mackenzie has been railroaded out of this series, and that's shabby treatment for the success she brought it."

Drugs or not, the combined tensions of a new marriage, the destruction of her home by fire last fall, and her attempt to launch a singing career could have been enough to drive Mackenzie to the brink of collapse. "She is very serious about the show, but she wanted to please her new husband, who is interested in making a name as a record producer," McQueeney notes. "She was working 10 hours a day on the series and most of the night on her first album. Her voice went and so did her concentration. It was just too much for her."

The same might be said of Mackenzie's jarring showbiz upbringing. Her parents, Baltimore socialite Susan Adams and John Phillips, founder of the '60s folk-rock group, the Mamas and the Papas, were divorced when she was 3. And Mackenzie (which is her middle name; her first name is Laura) was caught in a dismaying series of culture gaps. "I remember camping out on a Virgin Islands beach in a pup tent when I was 5 and listening to my dad and the others working up their songs," says Mackenzie. "Then I would go back home and get more lessons in deportment. It was crazy."

The next year the scene shifted to California, but nothing else changed. "My mother concentrated on bringing me up a proper lady," Mackenzie remembers. "And then on weekends at my dad's place I would find Mick Jagger and Donovan and the Beatles hanging out. I remember crawling all over Paul McCartney." The young girl's stepmother, actress-singer Michelle Phillips, remained a confidante even after John divorced her and married Genevieve Waite, also a singer-actress. "They had a big pink house with a recording studio and peacocks all over the yard," Mackenzie marvels. "During the week I lived in the real world, and on weekends I lived out my fantasies." (Michelle now is involved in a bitter fight for custody of Tamerlane Phillips, 8, John and Genevieve's son, whom she raised until his parents took the boy last November.)

Mackenzie has vivid memories of a radically libertarian school in L.A. where her father enrolled her as a child. "No one ever went to classes, but we learned how to ride and groom horses, and we took a fabulous course in sex education. Mostly kids went up on the hill and smoked grass. I had a traumatic experience there—one of my friends decapitated my pet chicken." Two years later her mother placed her in a more disciplined private school, but by 11 Mackenzie says she was stealing cigarettes from the local supermarket and hanging out at the Laundromat. "The boys would get drunk and pass out on the dryers."

One day, she says, "I showed up at the door of the 'Pink Palace' and announced I'd run away from home. My father thought it was just fine. That was an absolutely huge house, and I had a whole wing to myself. I really ran wild. I'd invite my friends over from the Valley and we'd stay up all night. Once we ran naked down the street at 3 a.m."

By 12, she and three schoolmates had formed a band and were spotted by a Francis Ford Coppola talent scout on amateur night at the Troubadour. An audition won Mackenzie the role of the endearingly gawky string bean in American Graffiti. But after the filming, her mother tried to nudge her out of the fast lane by shipping her to an expensive Swiss finishing school, La Chatelainie. Mackenzie remembers spending her 14th summer climbing out of dormitory windows and playing hooky. Returning to L.A., she moved back into her father's mansion, this time under the supervision of her aunt, Rosemary Throckmorton (John's sister). One weekend in 1974 her dad and stepmother Genevieve took off for New York for "a few days" and never came back. Mackenzie, her brother Jeffrey, now 22, and Aunt Rosy moved into "a little house behind the Hollywood Bowl which we shared with 12 cats."

In spite of these dislocations, Phillips' career advanced steadily. At 15 she had completed her second movie, Rafferty and the Gold Dust Twins, with Sally Kellerman and Alan Arkin. The same year, 1975, she was offered One Day at a Time. "By the time I turned 18, I moved into a little chalet of my own and felt very grown-up," says Mackenzie of the $150,000 Laurel Canyon house that burned last September (along with her red Mercedes) while she was honeymooning in Hawaii.

The marriage was almost as unexpected as the fire. For the previous two years Mackenzie had dated Peter Asher, 35, the Grammy-winning producer for Linda Ronstadt and James Taylor. Then last summer, while Asher and Phillips were staying at New York's Waldorf-Astoria, Sessler, a former Rolling Stones gofer and brother of a friend of Mackenzie's, came to visit. Asher left to see relatives in London. Two weeks later Phillips and Sessler were married in a small L.A. chapel, with the bride wearing blue jeans and red satin sneakers. "She needs someone she can count on," suggests a close friend. "Peter was just too tentative about the relationship." Few of her friends (and no one from the One Day cast) attended the wedding reception.

Mackenzie's TV co-stars have remained publicly (if distantly) supportive during her deepening troubles. "Mac is a survivor. She'll come out of this," says Bertinelli, who has lately emerged as a star—and sex symbol—in her own right. She's currently getting the romantic rush from Dirk (Battlestar Galactica) Benedict and also is dating director Steven (1941) Spielberg. Bonnie Franklin is involved in her new production company, has announced plans to marry producer Marvin Minoff, 48, and has no comment on "the situation." Perhaps production executive Brogliatti best sums up the mixture of self-serving rhetoric and genuine concern for Mackenzie on the set. "There are a lot of actresses in Hollywood with a coke problem. They think coke keeps them slim and 'up.' Eventually it destroys them. They can't eat and they can't sleep. They're zombies. We just didn't want this to happen to Mackenzie."


Advertisement
Today's Photos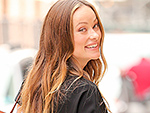 Treat Yourself! 4 Preview Issues
The most buzzed about stars this minute!