People Top 5
LAST UPDATE: Tuesday February 10, 2015 01:10PM EST
PEOPLE Top 5 are the most-viewed stories on the site over the past three days, updated every 60 minutes
Juvenile Offenders in Duluth Literally Come Before a Jury of Their Peers—other Kids


There was opposition to the juvenile jury idea when it was recommended two years ago to Duluth Mayor Robert Beaudin by his 14-member youth council. "We had heard about a program in Springfield, Ill.," recalls Tom Muhvic, then the youth council's adviser. "But it was strictly limited to the schools. We wanted something that would function in the real world. The reaction was totally negative, so we set out to convince everyone it would work."

"I was against it at first," says senior probation officer Michael Graves. "I bellowed like a wounded steer." But the jurors took their duties seriously, and a successful one-month pilot program last spring convinced almost everyone; now the program is a permanent part of the juvenile court system. "The most appealing aspect to teenagers is that if they complete the process and serve their sentence, they won't have a police record," says Juvenile Court Judge Gerald Martin. "Most of these kids are first offenders. They say they don't want to return here—and they don't."

Jurors try hard to make the punishment fit the crime. A 17-year-old high school sophomore who admitted he had helped siphon five gallons of gas from a stranger's car while out joyriding with friends was sharply questioned. "Why didn't you refuse?" asked one member of the jury. "Why didn't you get out and walk or call your parents?" The boy's parents were even more surprised when a juror demanded, "What was he doing out at 2 a.m. when his curfew is midnight?" After discussion, the jury decided the boy's sentence by a majority vote: 60 days' probation, with 12 hours of community work to be completed in 30 days. "I think the decision was fair," said the youth's father afterward. "And I was pleased the jurors did not look down on my son. They seemed to understand his problems."

One of the most effective punishments is requiring the offender to make a personal apology to the victim. "You'd be surprised how difficult that is for most kids," says Judge Martin. "In some cases where they just can't do it, we allow them to write an anonymous letter. What it does is establish some personal contact between offender and victim. Kids often have no concept of personal property, that there is someone behind the tires they slashed."

Most offenders feel fairly treated. At any time during the proceedings or even after sentence has been passed, a defendant can decide to shift over to Judge Martin's courtroom. In some 200 cases to come before juvenile juries so far, a dozen kids have done so. Once sentenced, not one defendant has failed to comply. "The only real problem is with absenteeism," says one official, "and usually a little prodding from me or the parents gets them going."

Judge Martin believes the program has had a measurable impact. "We can save perhaps 60 percent of the juvenile court's time," he explains. "That means we can deal with other cases much sooner." He believes the system can be used by other communities: "In most states it would be easy to do because there's basically no legislation that has to be changed." Already a dozen communities have inquired about it.

As for why juvenile juries may be more effective dealing with teenage offenders, Judge Martin has a ready explanation. "These kids are up to date on what's going on with pot and booze in the schools," he says. "It's sometimes not so hard to con a probation officer or even a judge, but not your own peers."


The decision is strictly up to the youthful offender. Under a unique program in Duluth, Minn., boys and girls under age 18 who admit their guilt to minor crimes have a choice of going before a juvenile court judge for sentencing or before a jury of their peers—literally. The young jurors are all volunteers from area high schools who serve one afternoon a week for three weeks. Their power is limited: They pass sentence mainly on misdemeanors, ranging from vandalism and shoplifting to possession of marijuana, and they cannot send anyone to jail, remove him or her from home or demand restitution of more than $100 to a victim. Still, the junior jurors are anything but soft. "A lot of defendants thought we'd be goody-goody, until we started asking questions," says a former juror, John Leis, 17. "Then they fell apart."
Advertisement
Today's Photos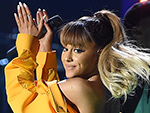 Treat Yourself! 4 Preview Issues
The most buzzed about stars this minute!