People Top 5
LAST UPDATE: Tuesday February 10, 2015 01:10PM EST
PEOPLE Top 5 are the most-viewed stories on the site over the past three days, updated every 60 minutes
Lust in the Afternoon
Prime-Time Passions Are No Match For Soaps' Sexy New Stars
the Ewings of Dallas or the Bunkers of All in the Family. They are, rather, the 350 actors and actresses who labor in TV's humblest but most beloved genre: soap opera.

Long before the deviltry of Dallas or even the jiggles of Charlie's Angels, the soaps paved the way to TV permissiveness by routinely taking on themes like adultery, teenage sex, prostitution and abortion. But this year, with prime-time dramas breathing heavily behind (Dallas has already spun off Knots Landing and faces three putative rivals this fall), TV's 13 daytime serials have pushed into the most explicit territory yet. Here are four of the freshest, sexiest new soap opera stars, whose real lives are every bit as melodramatic as their TV alter egos.

Jaime Lyn Bauer: She's no longer restless

As the sultry Lorie Brooks on CBS' innovative The Young and the Restless, Jaime Lyn Bauer, 31, caused her sister's nervous breakdown by stealing her man, posed nude for a centerfold, fell in love with a man who turned out to be her half brother and then married somebody else. Those are the plot turns that give Restless its nickname—The Hot and the Horny. But they can hardly compare to Jaime's own life. Since she started on the show seven years ago Bauer has married twice, borne a son, suffered three miscarriages and converted to Catholicism.

There's more. In hopes of saving the baby she expects in August, Jaime has had her cervix sewed up and now is pushed around the Restless set in a wheelchair between scenes. "One of my stitches already has slipped," she explains, "so we have to be concerned."

Actually, Jaime insists, "I'm quiet, shy and very private." Her marriage to makeup man Jeremy Swan, 27, father of the child she's carrying, was revealed weeks after the event. Likewise, her 1977 marriage to a psychologist remained secret until it ended. "It lasted about three months," Jaime shrugs. "It was like biting into a delicious-looking cream cake and finding it tasted of dust." And she kept the lid on her 1978 affair with Henry Winkler until the final days. "We were very serious for about six months," says Bauer, who cheekily stood up the Fonz several times.

Born in Phoenix to an airline executive father and his sometime blues singer wife, Jaime, who now earns an estimated $100,000-plus salary, remembers a financially strapped childhood after her parents split when she was 2. "I owned just five dresses and when I was 12 had to keep house and cook for five people." Though her school classmates called her "Mouse," at 18 she mustered the courage to enter a Junior Miss pageant. After a year and a half at Phoenix Junior College, she moved to Chicago to care for her newly widowed grandmother, started modeling and entered the statewide 1968 Miss Illinois competition. "I won the bathing suit part," Jaime remembers, "but it was all politics."

She soon followed a boyfriend to L.A., but when they split Jaime was reduced to modeling at trade and auto shows for $25 a day. At her low ebb, she decided to hire an acting coach and an agent. "The first agent said to come back when I was somebody, the second literally chased me around the table, and the third sent me to Universal." Luckily, Bauer joined Restless at Columbia Pictures Television, calling it "the only soap without organ music." Fame is still "confusing and frightening," admits Jaime, who adds that Winkler taught how best to cope with clutching fans. "He said they don't notice if you're sincere or not, or whether you smile. Never waste your breath on them—be polite, that's all."

Josh Taylor: From law school to happy 'Days'

At 33, Josh Taylor bears only a slight resemblance to Chris Kositchek, the ambitious engineer he plays on NBC's Days of Our Lives, but skin-deep is enough for the ladies. His rugged 5'11" physique has made him perhaps daytime TV's most popular ladykiller, though Taylor recently had played him as more heartbroken than heartbreaker.

Offscreen, the soaps' Mr. Macho is a relaxed divorcé with a law degree who has been a supporter of the women's movement for more than a decade. He admits to four women in his life who have been "very important." Two he won't talk about, but one was a woman nine years his senior he met in law school. "I would have married her if she'd wanted it," he says, "but I can't imagine what I'd be doing now." Another was the high school sweetheart he married while still in his teens. Their daughter, Tristan, now 15, was born before the three-year union ended. "Tristan's a sweet kid," reflects Taylor. "I hope she'll be all right when she starts getting her ass kicked through life."

Not that Dad has suffered many hard knocks. Born in Princeton, Ill. (his teacher mother died in childbirth), Josh grew up in nearby Chillicothe where his father was the high school football coach. "I had a Tom Sawyer upbringing," Josh recalls, "but with a football in my hand." A talented high school quarterback, Taylor also was a straight-A student who sailed effortlessly into the Ivy League, majoring in sociology at Dartmouth.

After earning a law degree from the University of Denver and passing the state bar exam, Josh took off the next day to work on the Alaska pipeline. "People always say they wish they had done things in life. I tried to go out and do them." During a stopover in L.A. as a steakhouse manager, he caught the acting bug. "I had a lot of actresses working for me as waitresses," Josh explains. He was landing bit parts in shows like Police Story when a showcase role as a rodeo cowboy in Barnaby Jones led to a Universal contract. Three years ago—"right after getting fired from my last bartending job"—he was tapped for Days of Our Lives.

Last Christmas he moved into a modest, rumpled bachelor pad surrounded by cypress trees in Burbank. Sandblasting the empty pool is the biggest domestic task at hand, though Josh prefers playing solitaire or drinking quietly in the neighborhood bar. He dates around, but, says Taylor, "I spend a lot of time by myself. I know I'm a mass of contradictions. I like country music as well as classical, football and ballet. As long as I have enough money for a beer and a pair of new jeans, that's fine."

Randall Edwards: A secretary turns siren

"Delia is self-centered, dipsy, dumb and sexy," says Randall Edwards, 25, who plays the compulsive meddler who has bed and wed both Ryan brothers on ABC's Ryan's Hope. "It's wonderful to be so selfish and get paid for it." Of course, the role requires certain sacrifices, and not just because one recent plot line had Randall kidnapped by an amorous gorilla. When she won the role 15 months ago, Edwards moved from Santa Monica to New York on two weeks' notice, had her hair dyed into brassier blond curls and learned to rise at 4:30 a.m. for a workday that can run until 7:30 p.m. "I never eat lunch," moans Edwards. "It's hard to enjoy that pace."

But Randall isn't seriously complaining about her first major TV role, which plucked her from a secretary's life in L.A.—even though her move meant leaving her California boyfriend. "We fell in love," says Edwards. "I'm not dating here." Consequently, actor George Loros, 36, flies to New York when he can, and Edwards returns to L.A. every two months. Her one-bedroom fourth-floor walkup still looks temporary. Her few plants are all cacti (she forgets to water others), and cardboard boxes double for end tables.

Born in Atlanta, Randall grew up in Cape Cod with her artist mother after her parents divorced when she was 10. Her father, a Washington, D.C. solar engineer, remembers scolding Randall to "turn off that drivel" whenever she watched the soaps as a child. He now lugs a portable TV to work to watch her in Ryan's Hope. An A student, Randall finished high school in three years, then graduated from the California Institute of the Arts in 1976.

After a summer with a Colorado stock company, she worked as a Cape Cod waitress to buy a used van for $1,100. She and a girlfriend drove it to Hollywood, but the van wound up in pictures before she did—a student filmmaker blew it up for a movie. About her career she says, "I knew something would happen sooner or later." It did. She failed an audition for General Hospital, but her tape was sent to the casting directors of Ryan's Hope. On her bathroom mirror is an ego-boosting fortune cookie that remains her own best exhortation: "Nobody does it better than you do."

Peter Bergman: His Rx was 'Children'

"It's happened awfully fast," marvels Peter Bergman, 27, who a year ago was a waiter in a New York restaurant owned by baseball player Rusty Staub. Now the clean-cut blond earns more than $50,000 a year as daytime's sugary sawbones—Pine Valley Hospital's resident surgeon, Dr. Cliff Warner, on ABC's No. 1 All My Children. By ardently but chastely wooing an ex-patient, Peter proves that soaps are sexier if not always raunchier than ever. "It's the intense Gothic stuff," explains Bergman of his discreet appeal. "I guess people don't see enough true love these days. Young girls go out and get screwed on the first date."

His soap role has even unkinked Peter's tangled relationship with his own wife, Broadway actress Christine Ebersole, who recently sashayed from Oklahoma! to Richard Burton's Camelot revival. When they married in 1976, both were waiting tables, but nine months later Christine hit Broadway in I Love My Wife. The best Peter could muster was an English Leather commercial and a Kojak. He moved out. "I needed time by myself to figure my life out. I even took a therapist," admits Bergman. "I was totally unmotivated, completely afraid of failing." He struck emotional rock bottom before winning the Children role last year. Two months later he and Christine reunited. "Not everybody can fit through the door of success at the same time," Christine now philosophizes. "Because you have a problem, you just don't get a divorce the way people take aspirins for headaches. The first time I laid eyes on him I was in love. I still think he's fabulous."

Bergman grew up in Camp Springs, Md., where his father, a Navy lieutenant commander, was based. His mother, Janet, recalls, "Oh, he's always been a lover boy. He had a girlfriend in the second grade." Peter followed another girlfriend into a school production of Peter Pan. After a year at Prince Georges Community College, he worked on construction with his brother for a year to save money for the American Academy of Dramatic Arts in Manhattan. His sights still remain on serious acting. "I don't give a damn about fame," Bergman concludes. "If you're on TV for six months, you're famous. I want to work."


Advertisement
Today's Photos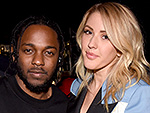 Treat Yourself! 4 Preview Issues
The most buzzed about stars this minute!