People Top 5
LAST UPDATE: Tuesday February 10, 2015 01:10PM EST
PEOPLE Top 5 are the most-viewed stories on the site over the past three days, updated every 60 minutes
In a Daring Undercover Scam, a California Car Dealer Helps Trap Mob Kingpin Joe Bonanno


Lou Peters' double life began in June 1977 when a middleman approached him with an offer the mob thought he couldn't refuse: An unnamed buyer offered to pay $2 million for his car dealership—nearly double its value. Suspicious, Peters asked the go-between, a local contractor, who was behind the deal. "He asked me if I'd ever heard of Joe Bonanno Sr., and I really hadn't," recalls Peters. "He told me Bonanno was head of the Mafia for the whole United States, and that he wanted a dealership to wash his money. I couldn't believe what was happening until he drove me to meet Bill and Joe Jr. [Bonanno's two sons]." Peters immediately advised the FBI and agreed to gather information as an undercover agent. "I went home and asked my wife," he says, "but I had already made up my mind."

Lou's dangerous assignment strained his marriage. When his new friends began calling him at home, Peters decided he had to keep his family out of harm's way. He obtained a legal separation, left his wife, Marilyn, and their three daughters, ranging in age from 23 to 14, and moved to an apartment in nearby Stockton. FBI agents installed elaborate recording equipment, and Peters spent 20 months meeting with Bonanno, his sons and his nephew Jack DiFilippi. Yet he was never able to trick them into making statements damaging enough to bring them to court. "We had nothing concrete, and I felt I had failed," Peters recalls. Then, in February 1979, he called Joe Sr. to reveal that a federal grand jury had subpoenaed him to testify about his dealings with Bonanno's sons. Peters unexpectedly struck pay dirt. The old man asked him to hide his records of a cash transaction with Bill Bonanno, and the tape of that conversation was the key evidence that convicted Joe Sr. (DiFilippi was convicted on other evidence; the two sons were not indicted.) After Federal Judge William Ingram (who heard the case without a jury) listened to the tape and the testimony, he concluded: "The Peters episode leaves no room for reasonable doubt."

The Lou Peters story, sadly, does not seem destined for a happy ending. Before the trial, the FBI reported that "a known hit man" had arrived in Stockton—and Peters went into hiding. Then Lou found that he faced an even more lethal enemy. Just after he testified against Bonanno this summer, doctors diagnosed a malignant tumor on Peters' brain. Despite surgery and radiation treatment, they fear he may have as little as eight months to live, he says. Last week Peters was scheduled to remarry Marilyn to clear up any doubt—for probate purposes—about the sham separation. An FBI agent was to act as best man. Peters has no sympathy for the also ailing Bonanno, who suffers from a heart condition, and watched the trial from a nearby room over closed-circuit TV. Calling Joe "a very smart, conniving killer who has probably hurt more people than any other man alive," Peters says firmly, "People say if he is sentenced he will die in prison. I think that would be fitting."


He was the reputed czar of organized crime in New York, godfather of a powerful Mafia family and, authorities claim, instigator of one of the bloodiest civil wars in mob history when he tried to take over most of the North American Mafia in 1964. But Joe Bonanno's only conviction was for two minor labor law violations in 1942, his punishment a $450 fine. The 75-year-old don seemed destined to live out his days in peaceful semiretirement in Tucson. Then earlier this month a federal court in San Jose convicted him of conspiracy to obstruct justice—and, for the first time in his life, Bonanno could face up to five years imprisonment. The improbable agent of his downfall was Lou Peters, a 49-year-old Lodi, Calif. Cadillac dealer who risked his life to infiltrate Bonanno's organization for the FBI. "The FBI tells me that no other man ever got into the Mafia and came away with enough evidence to convict," says Peters proudly. "I think it's kind of neat."
Advertisement
Today's Photos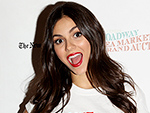 Treat Yourself! 4 Preview Issues
The most buzzed about stars this minute!