People Top 5
LAST UPDATE: Tuesday February 10, 2015 01:10PM EST
PEOPLE Top 5 are the most-viewed stories on the site over the past three days, updated every 60 minutes
Anthony Geary Is a Reformed J.R. in General Hospital, but at Home He's Heaven on Wheels


Witty, schmitty—millions of viewers don't mind as long as Anthony remains vile-but-vulnerable. It was Geary who, during a stint on The Young and the Restless in 1976, committed perhaps the first rape on daytime TV. His current antihero antics on General Hospital have made him the most popular bad guy this side of J.R. Anthony receives some 100 letters a day, almost all gushingly favorable. During a recent Soap Opera Festival in St. Louis, for example, an excited woman fan scrambled up with a foot-high trophy whose inscription says it all: TO LUKE—AMERICA'S MOST BELOVED RAPIST.

Geary, 33, hardly looks the part. A 6'2", 163-pound string bean whose naturally straight light-brown hair is permed for the role, he is a free nonviolent spirit. "When I was taken deer hunting as a kid, I would cry if they killed the deer," Anthony shudders. "I would purposely miss the animal. Even fishing bothers me." As for skirt chasing, well, that's not Geary's style. "I've never been married and am likely to remain single," he shrugs. "I just don't give people enough time to get involved. I have had one desire—to act—for so long that I can't let people inside."

It is unusual that professional desire—not all-night partying—has given him a downright un-California pallor. "I really like roller-discoing, and I'm really good, but I work 12 hours a day and usually just come home and go to bed. This is the palest I've ever been in my life. I never get out." In fact, adds Anthony, "I'm a flabby mass of skin and bones. I rented my condo because it had a gym and two pools. But I haven't pumped iron and I haven't been swimming either. No time or energy."

Geary did Luke Spencer proud, however, during a recent brief vacation—"I drove to the airport without any destination in mind, bought a ticket to New Orleans and went on a mint julep binge for four days." An inveterate traveler, Anthony has scuba dived in Mexico, Jamaica and Trinidad and Tobago. His favorite jaunt, though, was a six-month thumb trip through Europe at 21. "I hitchhiked everywhere," he recalls. "I stayed at hotels for 50 cents a night." When he returned to Europe last year, Anthony went first class. "I booked the best hotel, bought designer clothes and spent money like a crazy man."

That wanderlust was bred in the Rocky Mountain hamlet of Coalville (pop. 893), Utah, where he was born Tony Geary (he changed it to Anthony two years ago, because "Tony was too casual for a serious actor"). The eldest of three children of a contractor and a housewife, Tony always felt different. "I had a happy childhood, and my family was always close," he relates. "But early on they realized I wasn't of this earth, that I wouldn't follow my father's lead. I once turned over one of his dump trucks, and he got disillusioned. In school I was always an artistic loner," he notes. "I felt that the mountains were closing in on me, suffocating me." He sought escape in acting, earning a theater scholarship to the University of Utah, where Jack Albertson spotted him during his sophomore year and hired him for a touring company of The Subject Was Roses. The play settled in L.A., and so, optimistically, did Geary. "I was cocky and confident," he recalls. "I had my name on a marquee, and I had been getting excellent reviews." But he flopped auditioning for other parts. "I had a lot of hostility in me. When someone would say, 'Tell me about yourself,' I wanted to kill them. I didn't want to talk, I wanted to act."

Small wonder Anthony wound up pushing toys at Bullock's department store. The high point, he says, was "the day I sold a Lionel train set to Shelley Winters"—but he didn't make her memoirs. Then finally in the early 1970s, he began to score as the guest "psychopath or drug addict" on a string of TV series including Mannix, Streets of San Francisco and Six Million Dollar Man. He also played Roger, the chap Archie thought was gay on the third episode of All in the Family, and David Lockhart on the NBC soap Bright Promise. Among his movie credits before General Hospital paged him in 1978 was a 1969 quickie called Blood Sabbath that was shot in 10 days. "There's talk of releasing it now that I'm known," says Anthony. "I hope they don't. It's strictly an exploitation movie with lots of bare breasts and behinds."

If that sounds like the soap opera of tomorrow, Geary isn't complaining, despite his merciless schedule. At home in Hollywood Hills, Anthony hangs out with his two cats, Cannabis and Bernard. His refrigerator is practically empty. "I never eat when I'm working," he says. "I like to feel hungry. It brings my feelings close to the surface." That lean look should endure. "I'll stay with this show past the three years of my contract if the character remains volatile," enthuses Geary. "Sometimes I feel like James Bond, sometimes like Cary Grant. I have an actor's dream."


"In the beginning Luke Spencer was a complete bastard," explains Anthony Geary of the mucho macho stud he plays on the ABC soap General Hospital. "He was a cheap little punk who managed a disco and was a dope runner for the Mafia. He was a real killer." That was Luke's nice side. For example, last fall he raped his girlfriend. "My producer, Gloria Monty, said it would be a rape like no one had ever put on TV before," Geary continues. "No hitting, no slapping, no screaming. It would all be sensual. Later on we would get around to calling it a seduction." Indeed, almost immediately (and implausibly) thereafter, it was no more Mr. Tough Guy. "Luke's romanticism came through," says Geary. "Now he's sympathetic. Sure, he has a mean streak. He's from the slums. But he's witty."
Advertisement
Today's Photos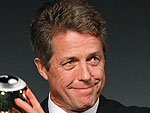 Treat Yourself! 4 Preview Issues
The most buzzed about stars this minute!