People Top 5
LAST UPDATE: Tuesday February 10, 2015 01:10PM EST
PEOPLE Top 5 are the most-viewed stories on the site over the past three days, updated every 60 minutes
'playing for Time' Proves That Producer Linda Yellen Is Playing for Keeps


Courageous or crazy, the casting of Vanessa Redgrave in CBS' concentration camp drama, Playing for Time, brings to national attention this week a tough-minded young producer who is certain to make even more of a mark. To Linda Yellen, Redgrave's pro-PLO sympathies were outweighed by the fact that she was simply the best available actress for the part of Fania Fénelon. Yellen, who is of German-Jewish descent herself and lost two aunts in Nazi death camps, argues that "regardless of her politics, Vanessa cares about humanity and suffering." So when Jewish protesters made a request for equal TV time, the producer snapped: "They would have to put on a piece that is pro-Hitler."

Impressed by such unbending strength during the long controversy, Jane Alexander, who plays the second lead, observes that "Linda will go right to the top in our business." Alexander learned of Yellen's iron will the day she signed on. Like Redgrave, actresses Melanie Mayron, Marisa Berenson, Maud Adams, Verna Bloom and the other female inmates were required to shave their heads. All balked except Redgrave. "They wanted their hair short, but not all the way," reports Yellen. "I wouldn't compromise the artistic integrity." By shearing time, Yellen had long since achieved an even bigger coup: cajoling eminent playwright Arthur Miller to do the script. That is not to say that Linda won them all. Her first choice for director, Redgrave's ex-husband Tony Richardson, resigned in preproduction because he disliked the Pennsylvania location and thought the budget (under $3 million) was insufficient.

Linda is used to bucking the odds. "When I was 17 people said I could never become a producer," she says. Now at 30 she has produced six films. "I thought that if it took someone too long to become successful they became sour," she notes, "and I didn't want that to happen to me." After working 12-hour days for eight months on end, Linda is currently allowing herself the luxury of weekends off. "People always tell me what a hard worker I am," she says, "but I'm not aware of it. I always think I'm sneaking out, not working enough."

That kind of feverish dedication sometimes creates problems for her social life. "I'm drawn to men who are established and fulfilled in their careers," Linda confesses. "But even the most liberated men get visibly hurt if I have to cancel a date because of work. If they are intimidated by my work, I'm not with them very long." Though she ran into patronizing chauvinism as a film novice years ago when "I had long, straight blond hair and wore miniskirts," there were benefits as well. "Where do you learn the business but from men?" she asks. "They were kind and open when they saw how hungry I was. I've always listened to talk about 'distribution deals' at dinner tables," Linda continues. "Of course, there were beautiful women around who didn't listen."

Ever studious, Yellen grew up in middle-class Forest Hills, N.Y., the only daughter (a brother is in law school) of a pharmacist and a biochemist-turned-housewife. Her "compulsive-achieving nature," says Linda, precluded her taking show business seriously at first. But as an undergraduate "hobby" at Barnard College, she directed both a 12-minute short and Come Out, Come Out, a movie about the 1969 student riots across the campus at Columbia. After graduating magna cum laude, she tried medical school for three months before switching to film at Columbia's graduate school. She earned her Ph.D. in 1974.

Two and a half years ago Yellen formed her own production company, Syzygy (that is the scientific term for the alignment of three bodies in a gravitational system, like the earth, sun and moon during an eclipse, Linda explains. "It's how I see the producer, director and author in filmmaking"). In addition to Playing for Time, her credits include Looking Up, a low-budget 1977 feature film about a New York Jewish family, and two CBS movies, Mayflower: The Pilgrims' Adventure, with Anthony Hopkins, Richard Crenna and Jenny Agutter, and Hardhat and Legs, with Kevin Dobson and Sharon Gless.

Yellen, who doesn't drive (automobiles, that is), operates out of Manhattan with monthly visits to L.A. She maintains a small, one-bedroom apartment with a panoramic view, but soon may spend even less time at her digs. "My new office is designed just like a home," says Yellen, who employs six permanent staffers. "It has a conference room, a kitchen and a living room with a pullout convertible sofa." The kitchen may get a workout—Linda is a wine connoisseur who has acquired a love of cooking from male friends. "I found it restful to be their dishwasher," says Yellen. "Only recently have I had the confidence to express myself in cooking. I admire the housewife who can get everything together at the right temperature."

Despite her pace, Linda still wants marriage and children. "I would bring the baby onto the movie set. I know a few friends who have combined everything, but it is very hard," says Yellen, whose steady now is a New York psychiatrist who 14 years ago "was the first fellow to pick me up at my first college mixer." Observes Yellen: "Housewives say to me, 'You have this wonderful career,' yet everything is a trade-off. I don't know if women are jealous of me, but if I see a woman succeed," she continues, "that means I can do it too. I'm glad I'm a woman in this lifetime."


'Vanessa,' says Yellen, 'never has a false moment in the role'
Advertisement
Today's Photos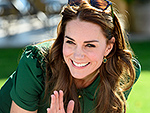 Treat Yourself! 4 Preview Issues
The most buzzed about stars this minute!