People Top 5
LAST UPDATE: Tuesday February 10, 2015 01:10PM EST
PEOPLE Top 5 are the most-viewed stories on the site over the past three days, updated every 60 minutes
Thunder on the Right: An Unholy War Breaks Out Over Evangelical Politics


They are the Righteous Right, and history will note their emergence in strength as a hallmark of the 1980 election campaign. A God-and-country confederation of evangelical Christians, they are known by various names—Moral Majority, Christian Voice, One Nation Under God, Roundtable—but they speak in a single tongue against a multitude of political ideas they have defined as sinful: the ERA, legalized abortion, gay rights, liberalized laws governing pornography, the ban on school prayer, the SALT II treaty and the newly created Department of Education. More to the point, they have for the first time undertaken a credible, multimillion-dollar crusade to unseat politicians who disagree with them, invoking the authority of the Bible and the power of their high-profile media ministries to persuade the estimated 31 million American adults who consider themselves born again. Their aim, as Falwell puts it, is "to give a voice to the millions of decent, law-abiding, God-fearing Americans who want to do something about the moral decline of our country."

Their widely trumpeted power is incontestable. Buchanan is only the latest in what they hope will be a long list of casualties to their cause in this election year; their major target is President Carter himself. Yet increasingly, these religious right-wing activists are being scrutinized—and worried questions asked. Some of their tactics have been denounced as unconstitutional, unholy and worse. The charges emanate not only from their indignant targets in Congress and the White House but from within the larger Christian community and even the ranks of fellow evangelicals themselves. "Our concern with a Falwell approach," says Peggy Shriver, assistant general secretary of the National Council of Churches, "is that if he has his way the only people who will be given full expression will be people who think the way he does. His long-range goal is to have a Christian America run by born-again leaders. Moral Majority tries to say they know exactly what is the right way to think. That smacks of a certain totalitarian self-righteousness." TV evangelist Jimmy Swaggart has both practical and spiritual differences with his colleagues. "There is a tremendous danger of backlash when preachers preach politics," he says. "Anyway, legislation and new faces in office won't solve our real problems. From the beginning of time, changing the heart of man has been the only answer."

The allure of a faith wrapped in the flag is nowhere more apparent than in the collection plates of Jerry Falwell, 47, the acknowledged king of fund raisers among electronic evangelists. He appeals for money on his radio broadcasts and on his Old-Time Gospel Hourly show, which reach some 25 million people every week. His direct-mail campaigns last year cost him nearly $11 million for postage alone. As a result, Falwell took in some $35.5 million for his consortium of "ministries" in 1979—not counting the $3 million raised separately for his Moral Majority. Falwell solicited $6.7 million in a matter of weeks last October, and four months ago sold out a $2.5 million bond issue in just three days.

The question is: Where has all that money gone? "We have repeatedly asked Falwell and the church for a disclosure," says Nancy DeMarco, director of philanthropic advisory services for the Council of Better Business Bureaus. "No information has been forthcoming. We cannot verify that the organization meets any of our standards for charitable solicitation. When you're asking people on Social Security to pledge money for dying children, we think it is important to know how much of it is really spent on dying children." Much of his cash flow recently has gone into construction of his $16 million fundamentalist educational complex in Lynchburg, Va. As for Falwell's personal wealth, the church pays him a $42,500 salary and most of his living expenses. He lives rent-free in Lynchburg in a mansion (with pool) owned by an Atlanta businessman.

An audit by Falwell's regular accounting firm, obtained by PEOPLE, suggests to experts that the fiscal condition of his ministries is decidedly unstable. Most of the assets are mortgaged, and the major source of income is Falwell's own fund-raising ability. "If he became disabled, I question how the church could meet its obligations," says one authority on charitable organizations.

The Falwell organization has already had one major brush with the law over finances. After a 1972 circular invited the faithful to buy mortgage bonds and "double your investment in 10 years," the Securities and Exchange Commission charged Falwell's Thomas Road Baptist Church, the hub of his organization in Lynchburg, with fraud. The circular was "materially false and misleading" and the church was insolvent, declared the SEC. Four years later the church managed to pay off the bondholders, and Falwell points out that none sued. But the new prospectus clearly states that the bonds are high-risk, that the church failed to meet its payments before—and that it could happen again. "Why do people question the large sums of money that ministries take in?" thunders Falwell's colleague, James Robison, 36, co-founder of the Texas-based Roundtable. "Everybody says, 'What does the preacher do with the money?' Well, what does the pornographer do with the money?"

Since reform movements brought pornography above ground, its purveyors pay taxes on their revenues—something the tax-exempt evangelicals are not obliged to do. The IRS has drawn a fine line between lobbying and "political education," the rubric covering organizations like Falwell's and Robison's. (The churches cannot, for example, formally endorse candidates for public office, but their leaders may do so as private citizens, and even inform their congregations of their preferences.) Falwell and his friends tread that fine line like acrobats. Their drive to register born-again voters manages technically to maintain a position of neutrality, but its aim could not be plainer: to build a voting bloc dedicated to conservative candidates, including Ronald Reagan.

Some of the evangelicals lean more to party politics than others. "I don't want to get religion involved in partisan politics," says Pat Robertson, host of TV's 700 Club, who last week quit the Roundtable to emphasize his point. "Yet politics has taken over issues that used to be considered spiritual." The son of a former U.S. senator with political ambitions of his own, Robertson keeps his on-air statements strictly issue-oriented. Falwell makes no bones about his support of Reagan, and Robison, while stopping short of that, is not subtle. "I think the Republican platform far more reflects what the Bible teaches than the Democratic platform," he says. "It's stupid to vote for a man just because he's a Christian. Being a Christian doesn't make him a leader. Mr. Carter is a good example."

To the Rev. Robert Maddox, 43, a Baptist minister from Georgia who serves as White House liaison with religious groups, the appearance of neutrality is a sham. "While they're knocking on doors all over the country pushing voter registration," Maddox says, "they're pushing a candidate—Ronald Reagan. I think the issues they're talking about are not nearly as important as the opportunity for power. James Robison told me himself that he intends to have a big say in who Reagan picks for a staff and Cabinet. They think they'll get ready access to the White House if Reagan is elected."

In other races across the country, the choices of the Righteous Right are no less clear. One of the member groups, Christian Voice, periodically issues "morality report cards" on U.S. congressmen and senators, rating them solely on the basis of their votes on what the group considers moral issues. "Father Drinan [retiring congressman from Massachusetts] received a zero rating," says Iowa Sen. John Culver, a liberal Democrat whose rating was also zero and who is targeted for defeat in his re-election bid this year. "Yet [Florida's Republican Rep.] Richard Kelly, who has been involved in the Abscam scheme, has a 100 rating. They're pitting Christian against Christian, proclaiming their own standard of morality." Critics say the effect on Capitol Hill has become chilling. "People here are beginning to feel intimidated," observes Sen. Mark Hatfield of Oregon, an evangelical Republican—but a liberal—whose 23 Christian Voice rating has put him on the hit list. "The Bible does not smack of right-wing trappings or ask about ERA. They have given up God and are trying to get their hands on what is Caesar's."

Hatfield, Culver and others threatened by the activism of the religious right are counting on a backlash. "Many moderate ministers and lay people of the mainline churches are deeply concerned about the intemperance and divisiveness of these extremists," says Culver. "Freedom of religion and the separation of church and state are keystones of our heritage." The White House's Maddox insists that Jimmy Carter will keep most of the born-again votes that helped elect him in 1976—and a recent Gallup poll suggests he may be right. It showed Carter doing better among born-agains than among the general population (52 percent to 39 percent) and Reagan doing worse (33 percent to 38 percent). "With all the whoop-de-do," says Jimmy Swaggart, "most of these Christians have probably made up their minds already. They'll yea and amen, but I don't think what the evangelists are doing will change their minds that much."

Still, it seems clear from the persistence of their efforts that the generals of the Righteous Right crusade are hardly conceding defeat, driven on by the certainty that their political mission is inspired and informed by a higher authority. "I don't try to tell anybody what to do, really," says James Robison. "I'm telling them what God said we're supposed to do. I am convinced that in light of the Scriptures and in light of our history, what I am doing is right. And I will not come off it—not for anybody."


If any member of Congress had the right to think his seat was safe, it was John Buchanan. The eight-term Republican from Birmingham, Ala., was a Baptist minister with just enough fiscal conservatism to satisfy his right-leaning constituents—and just enough enthusiasm for civil rights and women's legislation to make him popular with progressive segments of his district. His opponent, Albert Lee Smith Jr., was a far-right-winger, a former member of the John Birch Society who had run against Buchanan in 1978—and lost badly. But back then Smith had meager resources. This year he was supported by Moral Majority, a Virginia-based organization run by television preacher Jerry Falwell. Moral Majority helped Smith mobilize 2,500 volunteers and raise funds for his campaign—and in September he defeated Buchanan in the primary. "I credit Jerry Falwell and Moral Majority with my defeat," an embittered Buchanan says now. "These people are organized and ready to take over the Congress and even the Presidency if they can. We'd better begin to fight force with force before this militant minority takes over."
Advertisement
Today's Photos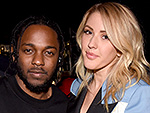 Treat Yourself! 4 Preview Issues
The most buzzed about stars this minute!