People Top 5
LAST UPDATE: Tuesday February 10, 2015 01:10PM EST
PEOPLE Top 5 are the most-viewed stories on the site over the past three days, updated every 60 minutes
Gerry Stutz Is Hardly Just Window Dressing at Bendel's—She Owns the Store


Such is the personal statement that Stutz has made during her 23 years as president of Bendel's (pronounced with the accent on the first syllable). Everything in the store down to the cheapest item, a $3.75 wand of Beauty Checkers mascara, reflects Stutz' taste. A 5'6", 110-pound, perfect size 6 herself, she has always aimed for the chic—and, alas, sleek. Bendel's rarely carries sizes larger than 10, and more zaftig customers seeking the label have to settle for accessories like scarves and shoes. "We can't," shrugs Stutz, "be everything to everybody."

Gerry, as she is known to her friends, has always had a clear idea of her market. When she was first hired to run Bendel's by the late Genesco chairman, Maxey Jarman, it was a disaster area, losing more than $1 million a year on $3 million volume and catering to a carriage trade that no longer existed. "It was everyone's favorite store," recalls Stutz, "but no one had been in it for 20 years."

On paper, Gerry was an unusual choice to run the floundering enterprise. She was a woman, she was only 33 years old and she had no comparable merchandising experience. "What she did have," recalls David Evins, a top American shoe designer and longtime associate, "was a knowledge of fashion and the know-how to sell it. Gerry," he adds, "was the only one who could turn that place around." "She knows what people want before they themselves do," agrees Jerome Zipkin, a socialite with a flair for fashion who shops Bendel's for gifts for Nancy Reagan, among others.

The resurrection of Bendel's began when Stutz unveiled her "Street of Shops"—small, sometimes leased boutiques on the store's main floor featuring items like stationery, bags, cosmetics and gourmet foods. Retail competitors skeptically called it the Street of Flops, but today many stores including Bloomingdale's and Macy's have knocked off her boutique concept. Stutz and her Swiss partners in the Bendel's acquisition are planning to spread the Street of Shops idea to a dozen other U.S. cities from Atlanta to San Francisco. Says Gerry: "We hope it will work eventually in all the sophisticated cities of this country."

Stutz was given five years to turn Bendel's around, and she made it in the fifth year by $8,000. In the most recent fiscal year, her pretax earnings were $1.4 million on sales of $15 million—figures virtually unmatched in retailing. Says a leading competitor, Saks Fifth Avenue's fashion director Ellin Saltzman, "She's brilliant, with a perfect nose, eyes and ears for everything new and right." But Gerry, who pays herself an estimated $250,000 a year, graciously shares the kudos. "I've never bought anything," she says, insisting that the store's real buying genius is vice-president Jean Rosenberg. (The two are known as Jesus Christ and Jean the Baptist along irreverent Seventh Avenue.) Together, every Friday morning for a dozen years now, they have auditioned new designer talent. Gerry reckons that nearly a fifth of the store's merchandise comes from "our Friday people. My gift, if I have one," she says, "is choosing terrific talent and providing the atmosphere for them to do their best work." Indeed, Bendel's gave the first shot to such current style-setters as Stephen Burrows, Holly Harp, Mary McFadden and John Kloss. "When you can't afford to have the best," says Gerry, "you hire the young who are going to be the best."

Stutz was also the first retailer in America to carry the ready-to-wear collections of European designers like Jean Muir and Sonia Rykiel. The clothes of both fill Stutz' own closets and have helped get her enshrined in the Fashion Hall of Fame. Still, not all of her intuitions have paid off. Her worst merchandising bomb, she says, was hot pants, "the craze that lasted about five minutes. There was no one over 12 on whom it was right. It was the last time," she winces, "that I allowed myself to be seduced by a fashion whim."

Style was not exactly an obsession of Stutz' Chicago upbringing. Her father was a contractor, her mother an executive with DuPont until her marriage. "I feel bad that I never discussed my mother's life and times as a career woman with her," says Gerry. "I know she had 12 people reporting to her but that's all I know." Stutz also notes that her only sibling, Carol Hopkins, "had a traditional Catholic marriage over 30 years ago and gave up a teaching career to have seven children. When her marriage came to an end in 1971, she went back to school, got her master's in remedial teaching and is now second in command in her department at Loyola University in Chicago. She was voted teacher of the year in 1979. She's an extraordinary woman," sums up a woman who knows one when she sees one.

Stutz was educated herself in convent schools and credits "training by Mother Superiors" for an enduring sense of discipline. For example, two years ago she decided it was high time she learned to drive a car, and she did. After modeling at Marshall Field department store and graduating from Chicago's Mundelein College with a degree in drama and journalism, Gerry came to New York where she caught on at Glamour magazine. Seven years of editing every fashion department in the book brought her to the attention of Genesco, which recruited her to salvage its ailing I. Miller retail shoe stores. One of her shrewdest personnel moves was retaining a then unknown artist named Andy Warhol to do her ads. Three years later Stutz was running Bendel's.

Yet she has had enough personal setbacks and serious self-doubts to require 12 years of analysis—plus occasional "refreshers." "At one point, I felt I couldn't cope—it took me longer and longer to decide how to arrange a scarf around my neck," she confesses. "I was scared to death." Even now, Stutz admits that she "still feels threatened every time a rival store opens. I wonder," she says, "if it's going to make Bendel's look passé."

In 1976 her 10-year marriage to English artist David Gibbs ended, a casualty, some speculate, of Gerry's overwhelming success. She handled the breakup with typical reserve. "Gerry never burdens anyone with her problems," says designer Oscar de la Renta, one of her closest friends. "She would never discuss it."

At present there's no one man in her life which, four nights a week, revolves around her six-room duplex on Manhattan's East Side. Three of those nights are devoted to either dinner parties, movie screenings or the theater—and she works them like a virtuoso. At a recent show-world function at Josh and Nedda Logan's for example, she called across the room to an acquaintance in a six-year-old Bendel's pajama tunic outfit: "Hi, kiddo, you sure make me look good." In her frenetic way, Gerry even reads three books at once—"something old, something new and a Jean Rhys all the time."

The rest of her week is spent in a Connecticut country home where she entertains neighbors like Mike Nichols, Bill Blass and the William Styrons. She calls herself "a night person in a day world" and has a housekeeper bring her a pot of China tea at 9:30 a.m. Though she arrives at her office late, she puts in nine hours daily, and during that time makes it a point to tour each of the store's 10 floors at least once. Gerry lunches mostly at her desk and has never taken a vacation longer than two weeks. But she doesn't feel that she's sacrificed anything for her career. "Marriage is a linchpin in many women's lives," she observes, "but many other things can create a satisfying life. I adore my career. It stretches every physical, emotional, and intellectual muscle I have. Plus, I've invested all my money in this," laughs the new proprietor of Bendel's. "It's called taking a chance on love."


When Geraldine Stutz recently acquired Henri Bendel from the Genesco conglomerate for an estimated $8 million, it came as a surprise to many, including perhaps even to habitués of the trendy Manhattan emporium like Lauren Bacall, Diana Ross, Tatum O'Neal, Candy Bergen and Yoko Ono. The surprise was not that Stutz, 56, has become the first woman to take over a major U.S. specialty store, but rather that most folks thought she already owned it.
Advertisement
Today's Photos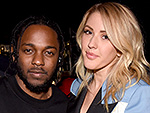 Treat Yourself! 4 Preview Issues
The most buzzed about stars this minute!