People Top 5
LAST UPDATE: Tuesday February 10, 2015 01:10PM EST
PEOPLE Top 5 are the most-viewed stories on the site over the past three days, updated every 60 minutes
So Happy In Love
John Warner Describes the Cozy Caucus of Two That Liz Has Made of Their Life


After the wedding on Warner's estate, the smart talk in Washington was that a) It wouldn't last the year, and b) Virginia's aristocratic First Families would snub the legendary Liz into oblivion. Undaunted as ever by her critics, Taylor immediately began campaigning for Virginia Republicans in general and her husband in particular. The low and the mighty flocked to press her sometimes considerable flesh at every opportunity. Warner lost the senatorial nomination at the state convention but later gained it when GOP candidate Richard Obenshain was killed in a plane crash. Since squeaking into the Senate by 4,721 votes, Warner has shed his celebrity consort image to emerge as a competent, substantial lawmaker.

A longtime Virginian, Warner, 53, served under Nixon as Secretary of the Navy and later as chairman of the Bicentennial Commission. In 1973 he was divorced from his first wife, Catherine Mellon.

The Taylor-Warner marriage, now nearly four years old, has outlasted the early sneers. To even the most inquisitive observers, it seems to be comfortable and well-fated. Most of Elizabeth's multicarat jewels are locked in a safety deposit box these days, and she spends more time supporting local charities than she does making movies. Still, life with Liz has created a fishbowl existence for Warner. On the following pages he tells PEOPLE'S Garry Clifford about the pleasures and perils of living with a legend. "I am," he says, "a very happy man."

A natural bent for politics

As a senator's wife, Elizabeth has found showbiz the best possible preparation for her new role. "People are always asking her what politics is like," Warner explains, "and her favorite answer is that politics and show business are a lot alike, but in politics you use your own script and there are no retakes." Not that Liz has needed any. From her first appearances on the campaign trail in Virginia four years ago, Liz has been the focal point of Warner's rallies and drawn crowds he could never have expected to see on his own. She has occasionally even hit the trail in his behalf when he was detained in Washington on Senate business.

No less a veteran than Joy Dirksen Baker, wife of Senate Minority Leader Howard Baker, calls her "a real political trooper. She pitches in whenever she has been asked or needed. Her involvement in her husband's responsibilities and Republican party activities has been outstanding." Not bad for a wife who Warner says knew very little about the American political system when they got married. As a British subject (her godmother was the first woman ever to serve in Parliament), Liz cannot vote in American elections, but has now applied for U.S. citizenship. Warner says that her talent for politics has created a new appreciation of her former husband. "I've heard her say that Richard Burton would have been a marvelous politician because he has such command of speech and such presence." The annual country supper the Warners host at their Atoka Farm has grown into a political event of national importance.

Last year all the Republican candidates or their families attended, and this year the featured guests were the Warners' new neighbors, Ronald and Nancy Reagan. The supper drew 5,000 participants and Liz often looked more at ease than her husband in the crush of photographers. Life under public scrutiny has been a new experience for Warner, who says that Liz "has taught me more about it than I have ever known. She's been the object of it since she was 6 years old."

His proposal came after a thunderstorm
At their first meeting, Warner recalls, neither politics nor show business was discussed. "We talked a great deal about rural life. She expressed an interest and I offered to show her where I lived." They spent the next weekend at Warner's 164-year-old Atoka Farm, a 2,400-acre spread in the heart of Virginia hunt country, where he introduced her to the people living on the farm and to his neighbors. "We went horseback riding, and she showed a vast knowledge of farm animals." In the following months their romance seemed centered at Atoka. Warner recalls that one day "we were out for a drive on the country roads and a violent thunderstorm came up. We decided to get out and walk in the rain and we both got soaking wet. I thought any girl who's that countrified has got to be all right.

As soon as the clouds parted and the sun shone again in the late afternoon—I guess that's when I proposed." They were married in December 1976, outdoors at the farm, precisely at sunset—"That was Elizabeth's desire." Their seven children (her four, his three) visit the farm frequently, and Warner says it is because of them that they worked out a marriage contract. "I have no desire to inherit from her nor does she from me."

The frequent public marital spats of the Burton-Taylor era are unknown in this marriage. Any fight "never lasts but a fleeting moment and it's always a race to see who makes up first."

When they squabble, it's competition, not anger
"We have a very competitive relationship," says Warner. "The strength of the marriage is partially due to that. It's a give-and-take thing." The public was amused when Liz and John disagreed pointedly at a GOP policy conference in Maryland early this year on the issue of drafting women. (She's for it, he's against it.) "We weren't upset in the least about that," he says. Later, after managing a 48-hour filibuster in the Senate, which eliminated women from draft registration, Warner called his wife in London from the Senate floor at 3:30 a.m., "just to try and provoke a response across satellite telephone."

Liz gets her licks in too. "There are times when Elizabeth will determine that we are going to watch one of her old movies on the late show. I'm dead tired because I get up at 6:15 in the morning, but she says, 'We're watching,' and one by one I'm seeing all her movies." Warner hadn't seen "more than one or two" before they met, "and if I had seen National Velvet, I had no recollection. That's always been a sensitive point," he admits. His favorite so far (he's now seen about half of her nearly 50 films) is Who's Afraid of Virginia Woolf? "There's no question about it. It's a very dynamic and moving piece," he says.

He personally would like to make quite a different kind of movie with Liz. "I've always had a secret dream that I'd like to play a bit part," Warner admits. "I tease her about it because it shows the competitiveness of our marriage again. She would be the boss and I would be the butler." Even more to his liking is a scenario Warner envisions in which "I play a gunslinging cowboy and she is the barmaid. We would have just a red-hot affair."

He reads the movie scripts the agents bring her
In The Mirror Crack'd, which Liz just finished filming in London, she plays an aging movie star. "Glad you've kept your gorgeous figure—but added so much to it," snaps co-star Kim Novak in one scene. Though her roles have been fewer and smaller since their marriage, Warner says, "She doesn't worry about her career. She knows it's always there any time she wants it." He reads the scripts she's offered ("not that I have any particular expertise") and offers his advice. Warner encourages her to get off the farm "to do movie roles to keep her proficiency up."

He is proud of the pounds she shed for her latest movie. "Best shape I've almost ever seen her in," he brags. "She is responsible for that. I don't try to be one of those husbands who gets up every day and says, 'You've got to do this or that.' When she makes up her mind she's going to do something, she does it. She just watches what she eats. That's entirely it. It's not a medicinal program. She has remarkable control."

When Elizabeth cooks, it's often fried chicken

Elizabeth wasted no time redecorating Warner's farm and Georgetown house after their marriage. All that remained untouched were the children's rooms and the senator's study. "I asked her to preserve one room in each house, which was the library," he says. "She keeps saying, 'Happy is the man amidst his clobber.' "

The Warners spend three weekends a month at the farm and Liz cooks—"occasionally for guests but more often for the two of us. Fried chicken is her specialty." Though there is a small staff to do their bidding, "Elizabeth likes to take charge and run the house the way she wants. She calls the shots. If I leave a mess, I get chewed out."

Their social life is pretty much limited to political events and fundraisers. They prefer quiet visits with John's brother and mother, who live nearby. A Middleburg neighbor says Elizabeth has been accepted by the sometimes snobbish residents of the community: "In town she talks to everybody and is warm and friendly." "When she first came here," recalls a prominent club woman, "We were looking for a mirror image of the movie star. In her own person, she is much more interesting."

"Our idea of a fun Sunday at the farm," says Warner, "is to read the newspapers in bed, then take a long walk. Then we can spend two hours preparing and eating lunch with a glass of wine or beer." A favorite afternoon schedule is to curl up on the couch and watch TV. "She loves to have a good cry with an old movie now and then, and I love to sleep. Later we might take another walk or, if it's a pretty sunset, drive along a country road. We eat whatever's cold, then go to sleep."

Warner's idea of a fun day would not tantalize everyone, but those in Washington who have studied the Senate's number-one celebrity couple with fascination seem to agree that it is enough for Elizabeth Taylor. At 48 she may have made Washington her last stop. Her demands seem muted, her restlessness subdued. Ventures Washington columnist Diana McClellan, "John and Elizabeth seem to make each other happy in some strange way. She's jolly well stuck by what she said she'd do. She's hanging in there."


Advertisement
Today's Photos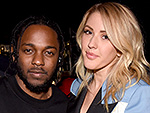 Treat Yourself! 4 Preview Issues
The most buzzed about stars this minute!