People Top 5
LAST UPDATE: Tuesday February 10, 2015 01:10PM EST
PEOPLE Top 5 are the most-viewed stories on the site over the past three days, updated every 60 minutes
Sweet 16
Melissa Gilbert Grew Up Fast in 'Little House' and 'Anne Frank' but at Home She's Still A Regular Teenager
By the standards Hollywood now sets for its young actresses, Melissa Gilbert, at 16, was verging precariously on arrested development. Peers like pouty Kristy McNichol, sensual
Brooke Shields
, elegant Tatum O'Neal and foxy Jodie Foster approached that ritual age with supersophisticated roles that indicated they had been not only kissed but seldom missed. Gilbert remained girlish. But as she enters her seventh year as Laura Ingalls on NBC's Little House on the Prairie, all that is changing. Melissa bussed her frontier bride groom in a season-opening wedding ceremony attended by cast, family and one of the biggest Nielsen audiences of the fall. "It was embarrassing," blushes Melissa. "Everyone cried at the wedding. My mom was there—and said, 'Ohhhh, my baby's growing up!'—and it was so public! I don't usually kiss boys in front of 60 people."
And rarely, it seems, even in private, though neither youth nor inexperience has prevented her from becoming one of TV's most resourceful young actresses. Last year, as Helen Keller in a TV adaptation of The Miracle Worker created by her own Half-Pint (her nickname on the Little House set) Productions, she barely lost a Best Actress Emmy to co-star Patty Duke Astin. And this week, in another courageous re-creation of a hallowed role, she stunningly plays the lead in her company's production of The Diary of Anne Frank for NBC. "I'd come home at the end of each day, throw myself on the bed and conk out for a while," says Melissa of the wrenching role. "But playing Anne made me realize what I have in life. I'm privileged."
Her willingness to tackle such heavyweight material already is fulfilling the prediction of mentor Michael Landon, surrogate pop to all of Little House's kids. "One of the joys of my life has been watching Half-Pint grow up," says Landon, who chose Melissa as a freckled 9-year-old over 200 contenders—before her audition. "She was a cute, buck-toothed little character with more interest in catching bugs than acting. But she was a natural," he beams. "Ten years from now she'll be a producer's dream—a beautiful young woman with 15 years' solid acting experience." If so, Half-Pint thinks Landon should share the credit: "I can't explain my feeling for Mike. He created me—he made Melissa Gilbert, the actress." Still, she's beamingly modest in assessing that actress: "Every role I play is Melissa, but in a different situation. Laura, Anne and Helen were all intelligent, bright, quick thinkers and definitely mischievous. That's all Melissa too.
"I've grown up slowly," she says unashamedly. "All my friends have. A lot of people I know can't wait to grow up. You hear them say, 'I can't wait to be a teen, to be legal, to be 21.' Well, I can wait. I just live every day for that day." But not for the more publicized teenage pastimes. Drugs? "I'm not involved, and probably never will be. I just think it's dumb and not worth it. It messes up your body and your brain." Sex? "There's a lot of peer pressure among teenagers," says Melissa. "You're not popular if you say no. But I think kids bring it on themselves. I don't think you have to do anything you don't want to. It's up to you."
If that makes her atypical, so be it. "I have no interest in being like anyone else, and my friends like me for that," she says of the close-knit group of pals from the private San Fernando Valley school she attends when on TV hiatus. "We don't get drunk and we don't smoke dope, but we're loud. We enjoy food fights, or going to the movies and throwing popcorn. To my friends, I'm just goofy little Melissa."
Alison Arngrim, who plays archrival Nellie Oleson on Little House and is probably Melissa's best pal on the set, knows whereof she goofs. "One of her favorite tricks," tattles Arngrim, shaking her head in disbelief, "is to spread Saran Wrap over the toilet bowl. She lifts the seat and puts it underneath. It's clear, so you don't see it—until too late." Recently, when Gilbert decided it was time to shed her kiddie nickname, Alison took to calling her "Half-Quart," then "M.G." Between takes, adds Alison, they "walk around the lot, and construction workers whistle. We whistle back."
"In some ways, she's very young for her age," understates her mother, former actress Barbara Crane. "She's not what you would call street-wise. She likes everyone at first, and I'm not so sure you couldn't fool her. I worry about that sometimes. She could be easily hurt." So far her hectic schedule has made that possibility remote. She rises at 5 a.m. for a seven-hour workday interspersed with nine 20-minute tutoring sessions. Last summer, however, she danced at a party with John Anderson Jr., the 23-year-old son of her preferred Presidential candidate. "He's really cute," she smiles, but their relationship since has been only epistolary. During the recent actors' strike she had several dates with boys from her school. "She's all excited—she doesn't have the opportunity to meet a lot of young men," enthuses Mom. Her swains, however, face a formidable protector in Melissa's brother (and Little House co-star) Jonathan, 13, who tells each suitor: "Lay a hand on my sister, and you're dead."
Like Jonathan, native Angeleno Melissa was adopted, going home with Barbara and her first husband, actor-comedian Paul Gilbert, at the age of 3 days. They divorced when she was 6, and Paul died when she was 11, an event she says helped her learn to "take things well, not to dwell on them. There's nothing you can do to bring people back." (Melissa has no interest in tracing her biological parents. "I never think about it," she says.) Her dad now is her mother's second husband, showbiz lawyer Harold Abeles, who is at full strength again after suffering a brain hemorrhage three months ago. "I had my crying moments," says Melissa of her father's illness. "But when someone close to you is ill, you just have to take it the best way you can. I'm pretty tough about that sort of thing." Their "real close family," of course, has the usual sibling rivalries. "Who runs fastest, jumps farthest, punches hardest? My brother," Melissa admits ruefully. "But who gets better grades? Me!"
Despite the comforts of the family's five-bedroom home with pool and guest house in Encino, Melissa has had a strict upbringing. "I have to clean my room, take care of my sister [Sarah, 5, the family ham], take dancing lessons and keep up good grades." Not long ago, in fact, Melissa was "grounded" for a day for losing a pair of shoes during a trip. "I needed to be taught a lesson in responsibility," concurs Gilbert about her punishment.
The reprimand wasn't unusual, however unlikely it seems for a teenage girl who employs her own business manager, secretary, publicist, fan mail service, chauffeur, attorney and agent, and earns close to $750,000 a year. Some of her professional worries are also unusual. "Good properties for a teenage girl are hard to come by," she observes. "I'm trying to get away from the teenage pregnancies, teenage runaways, drug abuse, alcoholic themes. I'd like something that provides a bit more inspiration." Only half in jest, she says she's considering Joan of Arc next: "After Helen Keller and Anne Frank, what else is there?"
For now Gilbert plans to stick with Little House "as long as the show lasts—I owe it everything." But when it rides into the sunset, she says she may hang up her gingham and head for UCLA and then med school. "At first I wanted to be a brain surgeon," she says confidently, "but that was too depressing." She since has switched her interest to obstetrics. "I can't think of anything nicer than delivering babies into the world," smiles Melissa, who for the past seven years has been a star fund raiser and worker at a California foundation for battered children. "Mention delivering babies to some people and they go 'Yeccchhh!'—but that's not how I feel." Of course, she's really talking about a fallback position. "What I most want to be," confides the maturing Melissa, "is a great, serious actress."
Advertisement
Today's Photos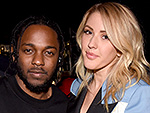 Treat Yourself! 4 Preview Issues
The most buzzed about stars this minute!