People Top 5
LAST UPDATE: Tuesday February 10, 2015 01:10PM EST
PEOPLE Top 5 are the most-viewed stories on the site over the past three days, updated every 60 minutes
The Hotel Oloffson Is a Haitian Hideaway for Celebs and Adventuresome Tourists


Made famous in the Graham Greene novel and film The Comedians, both the Oloffson and its owner have remained true to character over the years. "Everyone is thrown together," growls the cigar-chomping Seitz, "and nobody gets special treatment." Even so, his guest book reads like the Celebrity Register. Mick Jagger, Barry Goldwater, Robert F. Kennedy Jr., Mike Wallace, William Styron, Truman Capote, Lillian Hellman, Harold Pinter and Lady Antonia Fraser. The names of the rooms remain unchanged—only the first 30 famous lodgers were so honored.

When Jagger arrived with Bianca at the beginning of their romance in 1970, Seitz had never heard of the Rolling Stones and stuck the scruffy couple into his cheapest room. Mick reappeared and timidly requested a double bed. The hotelier grudgingly moved them into a suite. Jagger mingled well, played some piano at the bar—and made the cutoff, so a room now bears his name.

Even though Seitz says his motto is "The Guest Is Always Wrong," the hotel is almost always booked to capacity, even in Haiti's steamy summer. The poolside crush rivals that of the Beverly Hills Hotel, and the bar has become a Caribbean Elaine's. Drawn by the Oloffson's derelict charm and Seitz's impartial irascibility, guests cheerfully endure the absence of phones, air conditioners, TV, radio and, occasionally, hot water in their rooms. Like shipwreck survivors, those who have stayed at the Oloffson share a special bond.

Built at the turn of the century as the Haitian president's summer palace and later used as a U.S. Marine hospital, the rambling gingerbread structure was converted into a hotel in 1935 by a Norwegian ship's captain named Oloffson. In the early '70s Sue Seitz refurbished it, guided by theatrical set designer Oliver Messel. Every room is cozy and different, furnished with a profusion of wicker, fresh flowers, well-thumbed paperbacks and bright Haitian cottons.

The Oloffson doesn't advertise because Seitz is convinced most tourists would not be happy there, despite its reasonable $65-to-$125-a-day rates. "Some people should never leave their Sheratons," he says. "They need the safety factor of walking into a room like the one they just left." But those who are committed to the Oloffson "find a rapport there which gives the place a unique fragrance," says author William Styron. Another enthusiast is Mike Wallace, a 25-year friend who spends every Christmas Eve with the Seitzes. "Al doesn't seem to run the hotel," Wallace observes. "He's not out there dancing attendance on you. Sue is the hostess who makes sure everything goes well—including Al."

The first famous devotee was Greene, who arrived in 1963 during the darkest days of "Papa Doc" Duvalier's regime, when tourism had virtually halted. "Greene was good to have around because he was a great storyteller," Seitz recalls. "He loved brothels and churches, and we went to both." Visitors today can still recognize characters Greene plucked from the hotel environs for his novel.

One guest not warmly remembered is Barbara Walters. "She was such a pain in the ass it's unbelievable," says Al, who will not abide complainers. "She hated the best room and she hated Haiti. Every place we took her to dinner was lousy, and these are great restaurants. And afterward not one goddam thank-you." Happily, Al adds, "Most of our guests are interesting and they've made their mark in the world. When you have people like Lady Antonia Fraser and Ali MacGraw, who are so nice, you're surprised when people aren't." MacGraw, who celebrated her 40th birthday there with her Just Tell Me What You Want co-star Weller, reciprocates: "I love the hotel for its basic respect of people's eccentricities."

Seitz was born in Queens, N.Y. and spent his Depression-era youth helping his father, Jack, deliver bread by horse cart. Jack Seitz later started the Key Foods chain. Young Al, who played halfback, won a football scholarship to the University of Alabama and graduated with a business degree. During World War II he trained WACs in cryptography. After four unhappy postwar years as a district manager for a merchandising chain, he went to Haiti on the vague promise of a job managing a restaurant and souvenir shop. In 1960 Seitz acquired the hotel from a French photographer named Roger Coster, one of the succession of owners who followed Oloffson. "I didn't want the place," Al grumbles, "but Coster persuaded me to get into a taxi and take a look at the books. Somehow, by noon I owned the hotel."

The Oloffson has fostered many romances and played host to numerous honeymooners. Cartoonist Charles Addams took his second bride there, and when they were divorced and she remarried, she returned to the Oloffson's Charles Addams suite for her honeymoon with the new husband. It seems fitting that Al Seitz's long bachelorhood ended in 1967 at age 50 after Sue Laury of Allentown, Pa. checked into the hotel. Sue had left a Greenwich Village walkup and a job as a medical secretary to become records librarian at Dr. Larimer Mellon's Haitian hospital (PEOPLE, April 28). Arriving in Port-au-Prince on her first free weekend, she was directed to the Oloffson for a cheap room. "When I met Al, he seemed both attractive and sinister," she says. "I found him fascinating." They were married a year later and have three sons, Tony, 13, David, 12, and Danny, 10. "Gruff as Al is about feminism, he would be up with them at night changing diapers," Sue confides. "I'd pick the boys up and they'd smell like a cigar. They called him Mama and he loved that."

Instead of the Grimm brothers, the Seitz sons were weaned on passages from The Comedians. They still enjoy reciting from memory Greene's description of their home: "It had the air at night of a Charles Addams house in a number of The New Yorker. You expected a witch to open the door to you or a maniac butler, with a bat dangling from the chandelier behind him. But in the sunlight, or when the lights went on among the palms, it seemed fragile and period and pretty and absurd, an illustration from a book of fairy tales. I had grown to love the place."


Barbara Walters spent the night in Sir John Gielgud's suite, Ali MacGraw and Peter Weller slept in Anne Bancroft's room, and Betty Friedan bunked in Marlon Brando's cottage. But it was nothing scandalous, just business as usual at the Grand Hotel Oloffson in Port-au-Prince, Haiti, where the chambers are not numbered but named after the famous who have lodged there. The ornate Victorian hotel, operated by Al Seitz, 62, and his wife, Sue, 44, has long been an exotic Caribbean hideaway for artists, journalists, entertainers and the merely rich. Non-celebrity tourists are also welcome, assuming they have not been discouraged by the Fielding Guide's long-time description of the Oloffson as a "primitive bivouac."
Advertisement
Today's Photos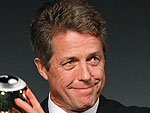 Treat Yourself! 4 Preview Issues
The most buzzed about stars this minute!