People Top 5
LAST UPDATE: Tuesday February 10, 2015 01:10PM EST
PEOPLE Top 5 are the most-viewed stories on the site over the past three days, updated every 60 minutes
After 39 Years on the Sidelines, Ray Meyer Is Within Shouting Distance of An Ncaa Title


For most of his 39 years at De Paul, a Catholic school on Chicago's North Side, Meyer labored far from the limelight. Then two seasons ago his Blue Demons made it to the Final Four of the NCAA (national collegiate) championships. Suddenly, amid all the coaches wearing three-piece suits and Pepsodent smiles stood a frumpy-looking, gap-toothed grandfather of 15 with a beatific grin or a frown like a thundercloud. America embraced him like a long-lost Dutch uncle.

The following year De Paul was ranked No. 1 for much of the season, and Meyer was forced to adjust to the big time. He was besieged by requests for interviews and had to hire a full-time secretary to handle the traffic. "If it weren't for the prestige," he declared, "I think I'd be happier being No. 2." In fact, a stunning second-round tournament loss to UCLA brought his season to a dismal conclusion.

Meyer's quest for the national title continues this year, in a setting more appropriate to such lofty pursuits. The Blue Demons are no longer confined to tiny Alumni Hall; they now play home games in the Rosemont Horizon, an arena accommodating 16,500 fans. When a mid-season defeat dropped them a couple of notches from No. 1 in the polls, Meyer was visibly relieved. "The monkey is off our back now," said Coach, who, instead of chastising his players as he might have in previous years, this time simply led them in prayer. "No. 1 doesn't count now," said Meyer. "It only counts at the end of the season." But that's fast approaching. De Paul is one of 48 teams entering the NCAA play-offs next month.

In addition to his formidable record (De Paul has had only five losing seasons in his nearly four decades as head coach), Meyer has built a reputation second to none. "It is unbelievable what he has done and the people whose lives he has touched," says Notre Dame coach Digger Phelps, who was born the year before Meyer came to De Paul. "His program has always had integrity, and his players really respect him. They never badmouth him after they leave." "In this business," adds former Marquette coach Al McGuire, "no one ever goes past 60. Ray Meyer has stood the test of time. He's tough, but never devious, and he always comes to win."

That lifelong dedication was fostered during a childhood on the playgrounds of Chicago's West Side. The youngest of nine children—his father was a candy wholesaler—Ray toyed with the notion of becoming a priest, but gave it up because it wouldn't have left him time for sports. Though he stands only 5'9", he went to Notre Dame on a basketball scholarship, which he supplemented by driving a beer truck. He was a forward on the national championship team of 1936 and captained the Irish in both his junior and senior years.

By the time he became De Paul's coach in 1942 (at a salary of $2,500 a year), Meyer had instructed at every level from college to semipro. His most productive assignment, though, was as coach of the St. Agatha's CYO girls' team. At forward was 5'4" Margaret Mary Delaney. "Oh, man," she remembers thinking about her new coach, "is he a hunk!" The sentiment was reciprocated, and they were married the year after he graduated from Notre Dame.

A devout Catholic, Meyer attends Mass before every game. The team is always booked into a hotel near a church, and though Mass attendance is optional, prayers are not. Before, during and after each game, the players hold hands and recite the Lord's Prayer. Not surprisingly, Meyer doesn't smoke, drink or swear. He does, however, scream a lot. His son Joey, 31 (who like his brothers Tom, 37, and Robert, 27, played guard for De Paul), recalls one dressing-down that began when Coach stormed into the locker room, picked up a chair and smashed it on a training table. The chair flew into splinters, slicing Coach's forehead and spattering his shirt with blood, but Meyer ranted on without missing a syllable.

Tom Meyer, now head coach at the University of Illinois-Chicago Circle, remembers the time when he told his father he had to quit the freshman team because of a recurrence of rheumatic fever. "My whole career is shot," the boy sobbed. "I have to leave school." Meyer Sr. was unmoved. "Why are you late for practice?" asked Coach.

"He treats the team the way he treats his family," says Joey, Ray's assistant and heir apparent, with an understanding grin and a shrug. "He has no patience with his family, no patience with his team."

Yet Coach claims he has mellowed. "Years ago," he says, "it never entered my mind a boy could have a problem at home and come to practice with that on his mind. I'd yell, but that didn't help. The problem was more important than basketball." Meyer still remembers the day he told one of his players to trim his Afro. "It's fine for you, Coach, to tell me to get it cut," said the player, "but when I go back to my neighborhood, I'm an outcast." "That started me thinking," says Meyer, "that my ways are not always the right ways." Still, he doesn't intend to stop shouting. "When I shout at the boys, it's only to get them serious," he says. "If you want them to play aggressively, you have to coach aggressively. The coach that sits on the sidelines doesn't get the job done."

Ironically, Meyer's job at De Paul was in jeopardy only 10 years ago. His 1970-71 team, captained by Joey, was the worst (8-17) he ever had, and the university, which is run by the Vincentian Fathers, considered de-emphasizing the basketball program. Meyer argued that all he needed was a bigger recruiting budget. When he got it, he promptly hired Joey as his chief recruiter. Since then De Paul has attracted a string of talented players, many of them inner-city blacks. "It helps to have someone like Joey to communicate with the team," observes Al McGuire. "Every year you get older, but the kids stay 17."

By far the most talented, and one of the most exasperating, of Meyer's new protégés is Aguirre (rhymes with acquire), a 21-year-old junior who is the unmarried father of a baby daughter. He and Coach first met several years ago when Aguirre was enrolled in Meyer's basketball summer camp. A cabin had been vandalized and Meyer suspected Aguirre. Coach pushed the teenager against a wall and shook him. Though Aguirre denies he was the culprit, he doesn't hold a grudge. "The Coach was right," he says. "He did what the situation called for."

Since then there have been other flare-ups between the coach and his All-America forward, who averages 24 points a game. "The relationship is complicated," says Joey Meyer, "because you've got two such big egos involved." This year, though, the two seem to have achieved a certain rapport. Aguirre, who could profitably have turned pro at the end of last season, instead sweated off more than 30 pounds, returned to school and showed newborn determination and thoughtfulness. "Coach has done so much for me, been so patient with me," Aguirre says. "I can't help loving a man like that." Meyer returns the compliment. "Mark grew up a lot," he says. "He's a much better player and a much better person."

Though Meyer maintains he is less obsessed with winning than he used to be, a claim those close to him vigorously dispute, his fascination with the game remains total. "The gym is my second home," he admits. "I never leave early." When he does return to his split-level house in suburban Arlington Heights, it is often to watch more basketball on any of his three television sets, sometimes tuning in more than one game at a time, and listening to still another on his transistor. Coach's summers are spent in Three Lakes, Wis. at the basketball camp he built more or less single-handedly 36 years ago. "That's what he loves most in life," says Joey. "When he's not teaching basketball, he's like a fish out of water." Even so, there has been speculation that if De Paul wins the NCAA title, Meyer will hang up his clipboard. Coach is noncommittal, but those who know him are dubious. "Ray will be coaching," says Al McGuire, "as long as they can carry him into the gym."


They don't write juvenile sports novels about gruff but beloved old basketball coaches anymore, but that's the story of De Paul University's Ray Meyer. At 67, he is the winningest coach in major college basketball and an anachronism to his irascible core. For one thing, everyone—including his wife, Marge, and his six children—refers to him as "Coach." (He, in turn, calls his players his "boys.") "Coach is grandfather, father, mother—everything to us," says Mark Aguirre, De Paul's all-time leading scorer. "He looks out for the players first, before anything."
Advertisement
Today's Photos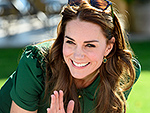 Treat Yourself! 4 Preview Issues
The most buzzed about stars this minute!