People Top 5
LAST UPDATE: Tuesday February 10, 2015 01:10PM EST
PEOPLE Top 5 are the most-viewed stories on the site over the past three days, updated every 60 minutes
To Michele Lee and James Farentino, Marriage Has Been as Tumultuous As, Say, a Knots Landing Subplot


That's debatable, given the way Lee barged into Farentino's life in 1963 when his year-old marriage to actress Elizabeth Ashley crumbled. Michele and Farentino had met the year before, when she was dating an actor friend of his. "I had an immediate crush on Jimmy," she recalls. "He was some looker. But he was married and it was hands-off time." After his separation from Ashley (they divorced in 1965), Lee made a point of frequenting Farentino's hangouts, wearing formfitting dresses. "I offered him a shoulder to cry on," she says coyly. "He did—then he cried on other parts of my body." Farentino adds that Lee's stalking him "was pretty liberated stuff for a woman to do in those days. I just loved it." Lee, in retrospect, has some reservations about their courtship: "We needed each other for all the wrong reasons—he was hurt after a bad marriage, and I was lonely. Our relationship should have lasted maybe a month." Instead, in 1966 they married. Farentino is Catholic and Lee is Jewish, so they settled on a civil ceremony. (At Michele's wish, their only child, David Michael, 11, attends Hebrew school.)

His temper, her stubbornness and the pressures of separate careers have since kept their marriage in periodic peril. As recently as a year ago, Farentino reports, "We were ready to throw in the towel. If it hadn't been for Michele's levelheadedness, I don't know if we would have lasted." It was then that she, who had been in psychotherapy on and off since 1972, suggested he join her in analysis. He agreed only reluctantly. During a joint interview in 1973 Farentino had berated Lee for seeking psychiatric help. She retorted: "You have more problems than I do, Jim, but you won't go to an analyst." Now Farentino allows, "Therapy has been helpful not only to our marriage but to me as an actor. I used to think it would take away all my talent. Now I can summon up emotions that were deeply suppressed."

In filming Evita Perón, Farentino indeed summoned up some old emotions. He and Dunaway dated almost 20 years ago when both were scrambling to make it in New York. "There were certain things Faye and I didn't have to talk about, which were unspoken," he says. "It was a bit like husband and wife working separately, then coming together."

Farentino and Lee have had less success as a working team. A 1977 Chicago run of Odets' downbeat drama about a suicidal actor, The Big Knife, confides Michele, "brought out so many negative aspects of our relationship. By the end of the run, Jim and I nearly hated each other." Venting anger has been a problem for Lee. "Jim," she notes, "can tell people to go to hell and not think of the consequences. I've just started to allow myself the luxury of getting angry. But I don't find it easy—it's the way I was brought up."

The daughter of Hollywood makeup artist Jack Dusick, Michele spent her childhood on sets where he worked, like Rawhide and Dr. Kildare. She adopted the "Lee," actually her middle name, for stage purposes at 17. That was when she landed a role in an L.A. revue called Vintage '60. It later bombed in New York, but it got Lee there, and she hit big in 1962, appearing with Robert Morse in How to Succeed in Business without Really Trying. That led to frequent TV and Vegas appearances, records (she had a hit in L. David Sloan) and Disney films like The Love Bug. In Broadway's Seesaw, she won awards and a 1974 Tony nomination. Before she tied herself into Knots last year, Lee had also starred in Dark Victory, the TV reprise of the Bette Davis classic. After directing her first play, Oliver!, three years ago for the San Jose Civic Light Opera, Lee now has the auteur itch.

Farentino is content in front of the camera. He was born in Brooklyn, where his father was a clothes designer. Jim preferred watching movies to schoolwork and at 18 entered Manhattan's American Academy of Dramatic Arts "to prove to my parents I could do something as challenging as being a doctor or lawyer." Then he studied with Lee Strasberg, supporting himself by bartending and waiting tables. In 1961 Farentino debuted both on Broadway, in The Night of the Iguana, and on TV, in a Naked City segment. Moving to L.A. in 1963, he signed with Universal and made The War Lord, with Charlton Heston. Later Farentino angrily refused to appear in some films he'll identify only as "garbage" while under a seven-year contract with Universal. The studio suspended him 10 times without pay, and he became known in the trade as "Mr. Suspension."

He appeared in Death of a Salesman on TV in 1966, and in 1972, after he had gone from co-star of the NBC anthology The Bold Ones to his own series on the network, Cool Million, Farentino ran into George C. Scott. "He told me I was going to get lost in Hollywood if I kept doing TV, and I had better get my ass back on the boards," Jim remembers. A year later Farentino did One Flew over the Cuckoo's Nest onstage in Chicago and starred in A Streetcar Named Desire at Lincoln Center celebrating the play's 25th anniversary. The New York Times critic raved that Farentino "played Kowalski with far more suavity than Brando." Pre-Perón, his favorite TV role was Simon Peter in Franco Zeffirelli's Jesus of Nazareth in 1977. He's also stayed busy in features and last year appeared in The Final Countdown with Kirk Douglas.

Farentino and Lee spend their free time quietly, often hosting small dinner parties for such friends as Scott and his wife, Trish VanDevere. Though they take turns cooking—his specialty is Italian, hers Chinese—they're traditional parents. Michele handles PTA and their son's studies; Jim's department is touch football. He plays racquetball; she does 20 minutes of aerobic dancing a day.

Lee both credits and blames the women's movement for many of their marital crises: "It made waves because I wanted total equality, philosophically, psychologically, right away." Now, she adds, "We've established a real independence. Twice a week Jim teaches an acting class, and I don't ask where he goes afterward or bother what time he gets in. It's the same for me too," she points out. "We let each other go, and there's no third degree." Even so, Lee concedes, problems remain: "When I have a long time with no days off, Jim will complain I'm never here—a way of saying a woman's place is in the kitchen. I'm as unhappy about it as he is, really, but we have some screaming rows."

With most of their old Hollywood friends now divorced, though, Farentino feels lucky. "Michele and I have a lot of single friends who are always looking for something around the corner," he says. "We both know there's nothing better than what we have right now."


When James Farentino and Michele Lee toasted each other last week to begin a catered dinner for two in their Westwood home, they were saluting an often rocky marriage that, thanks to love, patience and psychoanalysis, had just turned 15. That was reason enough to celebrate, but Farentino, 43, and Lee, 37, have also found new career fulfillment. Jimmy co-stars with Faye Dunaway this week in NBC's docudrama Evita Perón. His plummy role, as Argentinian dictator Juan Perón, was vindication for a tempera-mental actor who long found the price of selectivity was unemployment. Meanwhile Michele's CBS series, the steamy Dallas spin-off Knots Landing, is certain to be renewed for next season. She had previously shot six series pilots that failed and was originally leery of the show's soapy sensationalism, but now takes vicarious pleasure in playing Karen Fairgate. "When Karen wants something she goes for it," says Lee. "I don't have her ability to charge into other people's affairs."
Advertisement
Today's Photos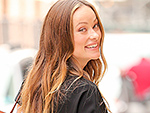 Treat Yourself! 4 Preview Issues
The most buzzed about stars this minute!