People Top 5
LAST UPDATE: Tuesday February 10, 2015 01:10PM EST
PEOPLE Top 5 are the most-viewed stories on the site over the past three days, updated every 60 minutes
In Bobby Sands, the I.r.a. Finds a Martyr—and His Family Finds a Hero


For the family of Bobby Sands, the wake began before his death. As the 27-year-old Irish Republican Army commandant lay dying of his hunger strike last Monday, the Sands family was already treating his gruesome protest against British handling of Irish prisoners as another chapter in Ulster's bloody history. While IRA supporters prepared to proclaim Sands a martyr and opponents pointed to his record of violent crime, his sister spoke of him as a hero in his final hours. "He told me when he went on the hunger strike, 'You must find it very hard to understand why I am doing this, but you must realize there is more to life than dying of old age,' " Marcella Sands, 26, recalled with sad pride. "He said, 'I have no alternative. Irishmen are not going to be treated like animals.' "

Ironically, though, Bobby Sands chose to make the last months of his life unspeakably feral. Once before he had tried protest: In 1977, beginning a 14-year sentence for possession of firearms, Sands joined the 450 IRA inmates at the Maze Prison near Belfast who smeared excrement on the walls of their cells and went naked rather than don prison clothing. They were demanding special political status from the British government: the right to wear civilian clothing, dispensation from prison work and permission to associate freely in their compounds. The protest failed. Then last March 2, the day Sands began his hunger strike for those same demands—as well as for restoration of parole, mail and visiting privileges—the so-called "dirty protest" was suspended. To make political capital, the IRA wanted to focus world attention on the gruesome spectacle of starvation. "Bobby said they had had protests for five years with no result," remembers his sister. "The brutalities and the suffering had to stop now."

That Bobby Sands should meet so horrific an end is testimony to the depth of Ireland's tragedy. Marcella recalls her brother's childhood, when the family lived in Rathcoole, a largely Protestant suburb of Belfast. "We always had Protestant friends," she says. "We were a normal, happy family. Bobby and I would make up songs and practice them, then we'd sit around the fire and sing together." But in June 1972 Bobby graduated from a Catholic school and went to work in a bar and as an auto body repairman—and the idyll ended. "The troubles" erupted throughout Northern Ireland as Catholics and Protestants took to their streets with their age-old battle over British rule. One night, Marcella claims, Protestant terrorists fired shots, without provocation, through the windows of the Sands home. "We called the police and they took two or three hours to come," says Marcella bitterly. "I was young then. I'll never forget how frightened I was. I sat on the stairs with a can of hair spray in my hand. It was the only way I could think of to defend myself." Bobby's father says the whole family felt betrayed. "I was a war veteran of the British Navy at Anzio and the South Pacific," notes John Sands, a bitter 58. "The freedom I fought for didn't help us."

The Sandses moved to public housing in Twinbrook, a Catholic neighborhood in West Belfast. "One thousand families were put out of Rathcoole, the biggest migration since World War II," says Marcella. "My mother and father had been in that community for 21 years." Marcella and Bobby commuted to their jobs from their new house. "One day just before the July holidays, someone at work approached Bobby, showed him a gun and told him at gunpoint not to come back to work," says Marcella. "We thought, 'No job's worth it.' "

Bobby Sands' mother claims—perhaps disingenuously—that her son was driven to violence by fear of Protestant gunmen who terrorized the Catholic areas. "Bobby didn't know about the IRA when we moved," maintains Rosaleen Sands, 56. "I remember him saying, 'Mommy, what is the IRA?' " He learned quickly. In 1973 he was sentenced to five years in prison for two armed robberies at service stations—along with a concurrent three-year term for membership in the outlawed IRA. "The IRA prisoners had political status then," says Marcella. "We could visit every week, bring him packages of food and bring him his own clothes. While he was there he learned to speak the Irish language. He had his radio and guitar, and he played traditional Irish music." Although the family denies that Sands had time for women, one report has it that he married a Belfast woman while in prison. They later separated and she is said to be living with their son in England.

The sad course of Bobby Sands' career was set by the time he left prison in 1976. "He tried to get work and couldn't find any," says Marcella. "It's hard enough for a Catholic to get work, never mind if you've been to jail." Six months later, when a furniture factory near the Sands home was bombed, Bobby was one of six men seized. "I think he was part of a backup team," Marcella admits. "But no one at the factory could identify him and the forensic tests were negative. But there was a small handgun found on the floor of the car. All six men in the car were charged with possession of one gun." Following the IRA code, Sands offered no defense at his trial before a special anti-terrorism court with one judge and no jury: He gave only his name, age and address. Each of the six men was sentenced to 14 years' imprisonment.

Back at Maze Prison, Sands began writing secretly about his experiences with a ballpoint pen refill on toilet paper. Special treatment for IRA members had ended, and Sands wrote of frequent torture. The poems and stories were smuggled out of the prison and printed under his sister's name in an IRA newspaper. "He told me it was heartbreaking to hear the beatings," says Marcella. "He could hear the men being kicked and punched and crying for their mothers."

Although his writing brought him small-scale fame among IRA supporters, Sands skyrocketed into prominence when he began his hunger strike in March. For 66 days he survived on nothing but water and salt. On April 9 he was elected to the British Parliament—voted in by the largely Catholic population of a district whose MP had died in office. But the British government never wavered in its refusal to restore political status to IRA prisoners. "A crime is a crime is a crime," said Prime Minister Margaret Thatcher, who reportedly feared that Protestant outrage at any concessions would exceed Catholic fury at Sands' death.

The sporadic violence that broke out upon Sands' death threatened to be just a prelude, despite Rosaleen's plea to her son's supporters "to remain calm and to have no excitement and to have no death and destruction." Three other IRA inmates followed Sands in hunger strikes, raising the awful possibility of a constant series of deaths as grisly as Bobby's. For the Sands family, though, the personal sorrow is for one future that will never be. "It's very sad," said Marcella, as her brother lay in a coma just before his death. "He had his plans for the future. He wanted to be teaching children Irish. But his conscience is clear. He believes in what he is doing."


Some of Sands' followers resort to violence, but his mother pleads for peace
Advertisement
Today's Photos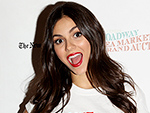 Treat Yourself! 4 Preview Issues
The most buzzed about stars this minute!