People Top 5
LAST UPDATE: Tuesday February 10, 2015 01:10PM EST
PEOPLE Top 5 are the most-viewed stories on the site over the past three days, updated every 60 minutes
A Hippie-Run Ambulance Corps Does Its Thing in the Bronx's Poverty-Ravaged 'fort Apache'


Spinner is the co-director of Plenty, the organization that runs this 24-hour free ambulance service in the South Bronx. The group's name comes from their slogan, "There is plenty for everyone, we just got to make sure everyone gets a share." The volunteers are an unlikely collection of hippies turned humanitarians. Founded in 1974, Plenty is a Peace Corps-style extension of the Farm, a 10-year-old, 1,750-acre pacifist and vegetarian commune in Summertown, Tenn. With profits from business sidelines in the solar energy, soybean-raising, electronics and publishing fields, the Farm established foreign outposts in poverty-ravaged places such as Guatemala, Haiti and Bangladesh. The New York City mission opened in January 1977, inspired by Bill Moyers' prize-winning documentary on the area, The Fire Next Door. "The South Bronx has all the trappings of a Third World nation," says Spinner of the 20 square miles of bleak tenements inhabited by 600,000 mainly black and Hispanic poor. "It has been neglected by our nation and has come to represent the blight of the inner cities on the grandest scale." Says' his colleague David Frohman, 34: "Expect to find us where you might find Mother Teresa."

When Plenty decided to move to the South Bronx, local residents told the commune that emergency medical service was their direst need. In New York, which has the slowest ambulance response time of any major U.S. city (an average of 16 minutes between request and arrival), the South Bronx is even worse off—often the ambulance appears more than half an hour after the call. Plenty now responds in an average of seven minutes. "There were good vibes as soon as Plenty arrived," recalls community activist Megan Charlop. The original team of about 40 settled in a typical South Bronx dwelling, a four-story brownstone with no heat or running water, riddled with broken windows and occupied by a pack of dogs. Plenty renovated the building. Perhaps only young people who had never abandoned the optimism of the '60s would have tackled the job. "We have not cut our hair and we have not lost our ideals," says Frohman proudly. "We are trusting, gentle—and almost criminally naive."

In its first month the fledgling ambulance service received 11 calls. They now average five a day, and have won the grateful support of their neighbors as well as some firemen and police (who often call Plenty when city ambulances don't appear). "When I walk down the block, people know I am from Plenty," observes Suzanne Hockstein, 21, who had never previously visited New York. "They say, 'Hi, Sugar.' No one has laid a hand on me."

The brownstone now houses 35 people: 12 men, eight women and 15 children. Strict vegetarians who eschew all meat, fish and dairy products (and practice only natural birth control), the communards depend on the soybean as a staple, using it to create substitutes for milk, cheese and ice cream. "I get the same thrill out of a soy hoagie as I did out of a cheese steak hoagie when I was growing up in Philly," says Frohman, a political science graduate from Penn State. Others from the 1,350-member mother commune in Tennessee take turns working in the Bronx on one-or two-year tours; Plenty estimates the annual cost of supporting a worker in the Bronx at $2,000, compared with about $700 in Tennessee. To supplement the $41,500 in government and private grants received by Plenty last year, two women in the contingent teach courses on cardiopulmonary resuscitation in the metropolitan area; Plenty also gives free EMT (emergency medical technician) classes to the community, and grads must pledge four hours a week as ambulance volunteers. The commune men and women earn another $50,000 a year repairing windows for a Manhattan firm.

If they have their way, though, Plenty will not remain in the South Bronx for long. Once they have trained enough residents to staff the four daily shifts of three-member ambulance crews, they plan to move on. "The people of the South Bronx are willing to accept responsibility," says Spinner. "We would like to establish a self-sustaining ambulance corps—and go to the next place where we are needed."


In a brownstone apartment in New York's South Bronx, amidst the rubble-strewn, burnt-out cityscape made familiar by the movie Fort Apache, the Bronx, a telephone rings. "Is this an emergency?" asks Gary Spinner, 31, the long-haired, bearded man who answers. It is. Moments later Spinner and his crew are speeding to a nearby housing project, where the 2-year-old son of a black couple is fighting for breath. Bounding up the stairs, Spinner immediately administers oxygen to the boy and whisks him down to an ambulance. The ride to the hospital takes just 10 minutes, but during the last two, the boy stops breathing. Spinner applies cardiopulmonary resuscitation. At the emergency room, a team of doctors and nurses takes over, and after four harrowing minutes the boy's pulse returns. But the story does not have a happy ending. The next day the child dies, and an autopsy reveals a brain tumor. "I have a 2-year-old myself," says Spinner sadly. "In every case you ask yourself if you could have done more. We did all we could."
Advertisement
Today's Photos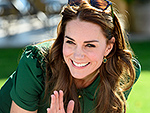 Treat Yourself! 4 Preview Issues
The most buzzed about stars this minute!