People Top 5
LAST UPDATE: Tuesday February 10, 2015 01:10PM EST
PEOPLE Top 5 are the most-viewed stories on the site over the past three days, updated every 60 minutes
A Literary Capitalist Named Martin Cruz Smith Mines Moscow in 'gorky Park'


When Martin Cruz Smith began working on Gorky Park in 1972, nobody in publishing much liked the idea of a murder novel written from a Russian point of view. Disbelief deepened by the year. Smith grimly supported himself and his family by grinding out 30-odd Westerns, spy yarns and mysteries under pseudonyms like Simon Quinn and Jake Logan. In one bleak period, he claims to have bounced 37 checks in a month. Yet all the while, Smith persisted in his seemingly uncommercial fixation on a thriller whose hero was a drab and cynical Moscow detective. In 1977 he even stubbornly bought back the rights to the book from Putnam's, which had originally given him an advance. "My wife, agent and I had enormous confidence in this book," he recalls. "Anyone else would have thought that we were a cult."

Hardly. In less than a month after Gorky Park was published this spring, the gripping tale burst to the top of the best-seller lists and set off an avalanche of critical acclaim. "The U.S. at last has a domestic Le Carré," trumpeted TIME. The book, now in a third printing, has earned more than $2 million, including rights for softback editions, film and foreign sales to 14 countries, none behind the Iron Curtain. "I have no lust for cars and yachts," says a relieved Smith, 38, "but any guilt I have ever felt about not holding a regular job is now wiped out."

Astonishingly, Smith re-created an authentic Moscow populated by conniving bureaucrats and victimized citizens—even though he speaks no Russian and made only a single two-week visit to the Soviet Union in 1973. (He was later refused readmission.) Instead, the author burrowed into English versions of Soviet lawbooks and cultivated a network of Russian émigrés and defectors to nyet-pick the manuscript. One, former Soviet attorney Yuri Gendler, tried to talk Smith out of portraying the hero's father as a Red Army marshal who kept Nazis' ears as World War II souvenirs. "It is not characteristic of a Soviet marshal to collect anything, and the last thing would be ears," Gendler huffs. A summit with defector Anatoly Davydov was held sitting in a warm Jacuzzi bath sipping ice-cold aquavit. "I have learned how to drink vodka," jokes Smith. "I just don't know how to do it and stay sober."

The son of a jazz singer mother and a saxophonist father who played the club circuit, Smith was the roly-poly middle child of three based in Philadelphia. A bout with polio at 11, he says, "was frightening, but it had a very small lasting effect." Frustrating his parents' hopes that he go into music, Smith graduated in 1964 from the University of Pennsylvania as a creative writing major and ran through various newspaper jobs and odd fill-ins, including Good Humor man.

His last full-time work ended two days before Christmas in 1968, when he was fired as editor of a macho magazine, For Men Only. Smith and Emily Arnold, a Penn classmate, had married six months earlier, and he began turning out paperback originals, among them a series about a hit man for the Vatican. Smith's meager earnings were supplemented by money borrowed from Emily's parents.

In 1977 Smith changed his middle name from William to "Cruz," his maternal grandmother's first name. "William is a soporific in the market of names," he explains. (He doesn't answer to his given name "Martin," and is just plain "Bill" to friends.) In pursuit of a blockbuster, he christened his new pen name later that year with Night-wing, a chiller about vampire bats. One critic labeled it "a tour de non-force suspense novel," and Smith admits, "You didn't see that many people walking around with T-shirts that said, 'I read Night-wing: " But the paperback rights brought in $400,000, and it was later made into a movie. His newfound security enabled him to hold out for the $1 million he and agent Knox Burger eventually got from Random House and Ballantine for Gorky Park in 1980.

With two daughters and a third child arriving in July, the Smiths have outgrown their two-bedroom East Side Manhattan apartment. They may move to California, where Smith would begin his next novel, which he describes as something "thrilling, with Indians." (His maternal ancestors spring from New Mexican tribes.) He says this book won't take quite as long as Gorky Park, but, he notes, "Tolstoy took seven years for War and Peace. I think that two years is a reasonable time for me to turn out a good piece of work."


A $2 million killing came after adventures in the paperback trade
Advertisement
Today's Photos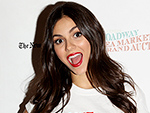 Treat Yourself! 4 Preview Issues
The most buzzed about stars this minute!