People Top 5
LAST UPDATE: Tuesday February 10, 2015 01:10PM EST
PEOPLE Top 5 are the most-viewed stories on the site over the past three days, updated every 60 minutes
Kentucky's First Lady Looks Ahead
Down 50 Pounds to Her Fighting Weight, Phyllis George Has Ambitions Bigger Than Broadcasting
Gone with the Wind, still thought of herself as a failure. "After living in hotel rooms for so long, I wondered whether I'd ever have that beautiful house and beautiful baby I'd always wanted," she recalls. Enter John Y. Brown Jr., the multimillionaire dynamo who bought out the late Colonel Sanders' Kentucky Fried Chicken chain and turned it into an international empire. In a romance even David O. Selznick couldn't top, they married and, barely taking time out to honeymoon, campaigned together to make him governor of Kentucky. Seven months after the 1979 election, Phyllis bore John Y. a son. "Now I have what I always wanted," exults Phyllis, 31, waving expansively at the rolling bluegrass meadows beyond the French windows. "I have my Tara. I have my knight in shining armor. I have my beautiful baby boy. I have my roots with my family in a place that I love."

But is it really enough? Consider the nominal lineage of 11-month-old Lincoln Tyler George Brown. Two of those names were once attached to Presidents, and there is a widespread suspicion that John and Phyllis would like to add "Brown" to the White House rolls before Line is old enough to begin signing autographs. In recent weeks the couple has whirled through a flurry of high-profile events designed to promote Kentucky—and, not incidentally, the Browns. "I want to do whatever John wants to do," Phyllis says whenever anyone is so brash as to ask about her husband's presidential ambitions. John, 47, a power behind the Democratic National Committee, is equally coy. "I'll decide what to do in three more years," he says. "This [the governor's office] isn't my lifelong goal and ambition, but I enjoy it and am stimulated by it. People say I've got this scheme to get into the White House, and that's not true," he persists. "It may be presumptuous to even think about it. Most people go through life and never have both happiness and security. I've finally reached that goal in life. Why think about anything else right now?"

In fact, John and Phyllis tend to think alike, and these days they are concentrating on trimming away two kinds of fat. A self-described "moderate-to-conservative Democrat," Brown is paring down the state bureaucracy, having reduced personnel by 11 percent during his first year in office and aiming to cut it another 14 percent by the end of his second. "If I keep it up, I may before long have to answer my own telephone," he jokes. "I told them in Washington if they want to cut costs, come to Kentucky and we'll show them how."

The wretched excess that Phyllis has virtuously eliminated is the 50 pounds she put on during her pregnancy. "I had a tremendous water retention problem," she says. "I was very active, but I was on the verge of toxemia." Now, she reports, she is already slipping into her old size 10s. She looks back fondly on the last month of her pregnancy when, on doctor's orders, she rested at home. "Nobody saw me, and it was the most beautiful, the most spiritual time of my life," she says. "It was the first time I could ever let my hair down, not think of that old TV camera and really be me. And by golly, I enjoyed every pound I put on. All my life I dieted and exercised every day because I had to," she adds. "But when I was at home, I forgot all that. The cooks here make the best chocolate cake, and I ate it all the time. I mean, all the time. I used to scoop out the icing with a spoon."

What bothered her afterward, says Phyllis, was not the flab but the flak. "Lincoln was worth every pound of it," she says. "But after the baby was born, I had to get back out quickly and make some appearances with John. I knew I was overweight, but I had important things to do." Because she had undergone a cesarean (bikini cut), she couldn't immediately resume her daily regimen of 100 sit-ups. "I went as soon as I could to the Golden Door health spa in San Diego, and I went on the Pritikin diet," she protests, "but people were saying, 'Have you seen Phyllis? How insulting for any woman to have to put up with that kind of public scrutiny! I feel healthy as heck, and I still can't understand why this is such a big deal," she continues. "But I want another child, so I'm prepared to go through it all again if I have to."

Despite her annoyance, Phyllis isn't shy about courting the limelight. As first chairman of the Kentucky Film Commission, she draws regularly on her old show business connections—not including her first husband, producer Bob Evans—to attract moviemakers to her adopted state. Last March her "Oh, Kentucky" exhibit of handmade Appalachian quilts, furniture and other goods was lavishly promoted at Bloomingdale's in New York—aided by a gala opening featuring Phyllis and her special guests Gina Lollobrigida and Andy Williams. "I don't even think about the celebrity thing," insists Phyllis. "But I'm no fool. If we can capitalize on a name and draw a crowd for a project, then it's all to the good. I'm not a tea-and-coffee First Lady."

Because the governor's mansion in Frankfort has fallen into disrepair (Phyllis is spearheading a $2 million fund-raising drive to restore it), the Browns continue to live at Cave Hill, their 17-acre Lexington estate featuring a stately white-columned brick mansion, complete with fountains, stables and tennis courts. Though she loves to sleep late in their huge pink-canopied bed, Phyllis joins her husband several times a week for the 30-mile commute by helicopter to their offices in the state capitol. John, always gluttonous for work—an appetite he blames for the break-up in 1976 of his 15-year marriage to his first wife, Ellie—has recently cut back to a 12-hour workday so he can spend time with his wife and his son. As for Phyllis, she is entertaining offers to rejoin CBS' NFL Today broadcast team and to guest-host on ABC's Good Morning America, but hasn't yet made a decision. "I see what's happening to me," she reflects. "My career is becoming less important, but I don't want to give it up totally. John has said, 'Honey, you don't need to work,' but that's not the point. For 10 years I was my own woman. Just because I've married John, and my life is grand, I still enjoy having my own little thing on the side. Any woman who has worked will understand that."

For the moment, though, her career is wedded to John's, and the road they are taking does not lead to Hollywood. The Denton, Texas native says she has no regrets. "I'm too small-town for Hollywood," she says. "You can never relax there, everyone's so competitive and concerned with image." Ironically, some of John's advisers worried during the 1979 campaign that Phyllis' image might be too high-powered for rural Kentucky, and once asked her to remove her diamond-studded wedding ring. "They said it might look like too much," she recalls. "I said, 'What are you talking about? John gave me this ring!'" Taking it off, she maintains, would have been "phony."

John is equally outspoken about the pretenses that politicians indulge in. "It's the phoniest environment I've ever seen," he complains. "Politicians hug everybody and act like everybody is their long-lost friend. I'm a little embarrassed to go around slapping people on the back." Stung recently by criticism that he flies to work in a helicopter while laying off civil servants to cut the budget, Brown has announced plans to sell the state's choppers. But he angrily swats back at gadflies who characterize him and his wife as high-living self-promoters. "All I know is that Phyllis and I have been hard workers and producers," he says. "If we decide we want to go to the Super Bowl or fly around in helicopters, well, yes, I guess it separates us from others. But for those who don't like it, I'm glad they have something to gripe about, because if it wasn't that, it would be something else." Clearly, neither Brown nor his wife will retreat from the heat in the political kitchen. "I can handle it. I was groomed for it," says Phyllis. "Listen, show business is political, politics is showbiz. It's intertwined. The only difference is, one is real and one isn't. In show business you can have as many takes as you need. In politics you can only have one."


Advertisement
Today's Photos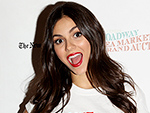 Treat Yourself! 4 Preview Issues
The most buzzed about stars this minute!