People Top 5
LAST UPDATE: Tuesday February 10, 2015 01:10PM EST
PEOPLE Top 5 are the most-viewed stories on the site over the past three days, updated every 60 minutes
For 10 Graduate Students, the Cream of the Class of '81, the Past Will Surely Be Prologue


A petroscholar finds a future in oil

Bob McNulty is standing astride a rig that has already drilled down 7,000 feet in search of Oklahoma crude; should oil be found, McNulty, 25, must decide whether it will produce a bountiful gusher. Says Bob, proud possessor of a master's in petroleum engineering from the University of Oklahoma: "I'm in charge of what I do as long as I do it right, safely, and don't spend more money than I'm supposed to." Yet only five years ago Bob was at a loss for a calling.

Raised in Boca Raton, Fla., he had studied physics at Vanderbilt and set school swimming records in the 500-and 1,000-yard freestyle. Then, after graduation, he followed girlfriend Leisa Marshall back to her hometown of Tulsa. After two years assessing sites for an oil well contractor, McNulty was sufficiently intrigued to go back to school. In February McNulty signed on with the 300-employee Harper Oil Co. because he considered it small enough to encourage individual initiative yet big enough to undertake challenging work. "We feel we are worth something and can sell ourselves," says Leisa, now an architect and married to Bob. "But it won't necessarily be to the highest bidder." McNulty is acutely aware that the marriages of both his and Leisa's parents ended in divorce and, his six-day, 70-hour workweeks notwithstanding, is determined that history shall not be repeated. "So many people our age come from broken homes, and we don't want to go through that again," he says. "I think our generation is living up to its responsibilities in new ways. We'll concentrate more on our families, instead of on how 'oppressed' we are. I'm optimistic."

For a judge's daughter, law is all in the family

In today's society, to be young, gifted, black—and female—is decidedly no disadvantage. "I do have lots of options," admits Andrea Davis, 24, who as class marshal led 535 fellow Law School graduates in Harvard's 330th commencement procession. Because of her academic prowess and extracurricular achievements, including supervising Prof. Archibald Cox's six teaching assistants, Andrea recently found herself the quarry in an ego-gratifying professional paper chase. With 800 law firm recruiters hitting campus, Davis was sufficiently in demand that she halted interviews after two weeks. Spurning the highest salaries, Andrea—partly to be near her beau, a Chicago lawyer—accepted a two-year clerkship with Illinois Federal District Court Judge George Leighton.

A native of Rochester, N.Y., the daughter of a city court judge and a mother who is personnel manager for the University of Rochester, Andrea was recruited by Harvard as a high school senior in 1974. Paying most of her own way as an undergraduate, she worked at a variety of on-campus jobs and spent one summer as a congressional intern. The experience left her disenchanted with politics but committed to law. Subsequent summer internships with small offices in Rochester and Atlanta confirmed her lack of interest in joining a "megafirm." Says Davis, "I hope that in 15 years I might be able to start my own practice, focusing on labor law, class actions and civil advocacy suits. There is a widening gap between those who make laws and those who obey them, and we have to take care of people at the bottom." Her crusading spirit notwithstanding, she also plans to be making good money. "It's never been in my mind to join some public agency and make $150 a week," Andrea explains. "Legal service work is like beating your head against a wall. I want to change things on a broader scale."

Therapy for one housewife is a new career

For Carol McMahan, being a suburban housewife was an exercise in frustration. "When I worked, it was only to add to the family income or fight boredom," she says. "Now I'm no longer just a mother and supplementer. I'm something on my own. I feel as if I went through adolescence at age 36." That was when McMahan, who had held a variety of nursing jobs, returned to school to prepare for a second career. Today, after graduating with honors from Columbia's School of Social Work, she is, at 38, a full-time therapist at the New Jersey drug treatment center where John and Mackenzie Phillips detoxified. The daughter of a Leola, Pa. doctor, Carol remembers fantasizing as a child about medical school. "If I had been born 10 years later, I would have gone to med school." Instead, she studied nursing at the University of Pennsylvania and was married within a week of graduation to classmate Tom McMahan. Seventeen years and two children later, she says, "I realized I wasn't getting any younger, and I wanted to know what I was going to be when I grew up." When she finally enrolled at Columbia, her husband was not-so-secretly relieved: "He said I had been bitching for all those years." Though Tom, director of corporate planning for McGraw-Hill, hired a housekeeper for Christine, 15, and Toby, 8, the kids (below, with their parents) were not amused. "Children like their mothers around the house," says Carol. "I'd call home and try to settle arguments long-distance. And the menu declined considerably. But I believe that what's good for the parents is inevitably good for the kids. The day I graduated and was given the dean's award for academic distinction, they were very proud." McMahan's next goal: a doctorate in psychology. "I want to have my shingle out," she says. "Something that's my own, that nobody can take away."

A new M.D. ponders the romance of medicine

Barbara Herwaldt got an extreme foretaste of her future last winter when she spent three months at a small, poorly equipped, missionary-run hospital in Shikarpur (pop. 66,000), Pakistan. Regularly fighting diseases like tuberculosis, malaria and polio, Herwaldt, 25, used skills she had acquired at Johns Hopkins Medical School—plus some all-important tender loving care—to help save a baby suffering from neonatal tetanus. Yet she could do nothing for a dying 13-year-old girl whose malady defied diagnosis. "She didn't need to die," recalls Barbara sadly. "In America, we could have figured it out."

First in her class at Bryn Mawr four years ago, Herwaldt is the daughter of a Baptist minister in Madison, Wis. Her sister is a doctor with the Center for Disease Control in Atlanta. After a one-year internship in internal medicine, also at Johns Hopkins, and a two-year residency, Herwaldt may return to medical missionary work abroad. "It's easy to be idealistic and romantic about that," she says, "but it's also so hard, and there are needy people everywhere. I could stay here." Although she doesn't have a steady boyfriend, she hopes to marry someday. "It would be difficult," she concedes, "especially since I have old-fashioned notions about raising my own children. A doctor as a husband might understand better what I'm going through," she observes, "but somebody else might be more interesting!"

Trumpeting his wares, a musician hits Vegas

A Lincoln Center debut or a symphonic chair may be the dream of most masters in music, but Gregory Wing, 28, couldn't care less. A trumpeter with a new degree from the Indiana University School of Music, Wing has his sights set on Vegas. "It sounds like a good place to aim at if you want to play with some of the best in the business," he explains. The son of a conservatory-trained bass player who is now a circulation manager for the Cincinnati Post, Greg was only 6 when he saw trumpeter Al Hirt play on TV. "That looks like fun," he announced. After majoring in music education at More-head (Ky.) State, Wing toured with a musical comedy act before enrolling at Indiana to study with well-known horn tutor Bill Adam. He paid his own way by playing in nightclubs, backing up performers like Cher and Sammy Davis Jr. "They all asked me, 'What are you doing here?' " he recalls. "They told me I was good enough to be playing in Vegas." Convinced, he went there with his wife, Paula, 25, a secretary, in May. He is now waiting out a three-month union-member residency requirement before he can audition for a steady spot in a major hotel orchestra, for which scale is $561.31 a week. One problem: There are 350 other trumpeters in town who want a piece of the same action. Biding his time, Wing gives lessons and plays one-nighters whenever he can. "It's kind of tough sometimes," he concedes, "but if I didn't have confidence I wouldn't be here."

A jack of all jobs checks into the hotel business

"I like to do things I enjoy and to make money doing them," says Scott Melby, 26. Now he will have his chance. Having graduated last month from Cornell's School of Hotel Administration, the Vermont-born Melby, son of the dean of the Cornell College of Veterinary Medicine, will join a Philadelphia firm that serves as consultant to hotel chains like Hilton, Sheraton and Holiday Inn. A hyperkinetic vest-pocket capitalist, he was only a C-plus student at Hobart, but earned $12,000 a year painting houses, distributing beer, repossessing furniture, managing the Faculty Club and selling used cars. Feeling confined by his first job after college as a financial consultant with a Boston firm, he quit and enrolled at Cornell, where his 3.6 average put him near the top of his class. Currently assistant manager of a summer restaurant on Nantucket, he thrives on the hectic pace and looks forward to having his own business as a resort operator someday. "I enjoy getting things done, and I think I have an effective management style," he says. "By the way, I have a moped for sale if you're interested."

The sky's the limit for this export expert

Martha Dawson's first 23 years have been remarkably unencumbered by failure. After nearly a decade of straight A's dating back to her high school days in Los Angeles, she turned out a prizewinning master's thesis last fall at Georgetown University's School of Foreign Service. On the basis of that work, Lessons from the Past: A Comparative Study of National Export Expansion Programs 1963-1980, she has been asked to become a special assistant to U.S. Under Secretary of Commerce Lionel Olmer. Martha has put that offer, plus a dozen or so from private industry in the $25,000-to-$35,000 range, on hold. The reason: her July wedding to geologist Rob Blake, 23.

The daughter of a Hughes Aircraft executive, Martha graduated from the University of California at Davis before her interest in international relations drew her to Georgetown. There, research into export legislation led not only to her thesis, which has been praised by Reaganauts, but to her conclusion that "it is increasingly difficult to run an 'American' business. We have to do what the Japanese and Germans do so well: export." By century's end Dawson hopes to be high up in a multinational corporation. "It's beneficial in some ways to be a woman, but being attractive can lead to problems too," she comments. "Look at the Bendix affair. And even though I graduated at the top of my class, men are being offered jobs at $5,000 more to start. I will just have to work harder."

A business whiz hopes for a royal good time

"I love the feeling of being out front," says Randy Woelfel. "One of my fantasies is to be a rock star like Neil Diamond." Not so fantastic is the second-generation Houstonian's desire to assume the leadership of a major company someday. At 26, he is already more than one rung up the corporate ladder. A graduate of MIT's Sloan School of Management, Woelfel is about to become a senior economics adviser at Shell Oil for a salary in the $30,000 range. A chemical engineering major as an undergraduate at Rice, he had spent three years at Shell in sales and marketing, but considered himself deficient in the language of economics. He enrolled in Sloan's accelerated master's program, in which two years of study are compressed into one. "I didn't see much daylight for the next 12 months, but it was worth it," he says. Recently he spurned a lucrative offer to work for a major consulting firm. "Working as a consultant," Woelfel explains, "is like being the person who whispers in the king's ear—rather than being the king."

A dentist primes for a brush with destiny

If Lee Baxley, D.D.S., doesn't foam at the mouth every morning, that's because he believes in brushing, not toothpaste. Baxley, 24, ought to know; he was No. 1 in his class at the University of North Carolina School of Dentistry. The son of an automobile salesman father and a math teacher mother, Baxley, from Rockingham, N.C., was attracted to health care during two teenage summers spent as a hospital emergency room aide. As a chemistry major at Duke, he discovered that juniors are eligible to enter most medical and dental schools, though few have the temerity to try. Baxley not only was admitted to UNC, but went on to win a prestigious research fellowship. One of his projects—combining course material in radiology and oral pathology—will be used to aid future students. Currently Baxley, a passionate swimmer and sailor, is looking for "a cosmopolitan place close to the water," and has applied for a faculty position at UCLA. Eventually, though, he looks forward to having "a family of patients, people I see regularly." What about the high cost (as much as $200,000) of starting his own office? "Doctors are a good risk and dentists even better," says Baxley confidently. "I've never heard of a banker turning down a dentist."

To Burundi, with love: a missionary's mission

Though his father was born a Jew and his late mother was a nonpracticing Roman Catholic, Ephraim Radner, 24, will this fall become the first missionary sponsored by the Episcopal Church to practice in the African nation of Burundi. A native of Berkeley, Calif., he recalls feeling drawn to the church even in high school. "But it was rather a profound commitment," he says, "and I wasn't able to face up to it for a couple of years." An accomplished violinist accepted at Juilliard, Radner opted instead to remain at Dartmouth. Later, as a Yale Divinity School student, Ephraim counseled runaways and taught one summer in the Philippines, but his most enlightening experience was as a chaplain's assistant at the Lewisburg, Pa. federal prison. "They thought because I grew up in Berkeley I must be a radical," recalls Radner, in reality an ardent Clint Eastwood fan, "but I didn't help anyone escape." He did, however, discover that "prison is actually an easier place to talk to people, because they want to talk. It brought home to me the power of love because it touches people in ways they least expect."


They don't make the headlines the athletes do or the big money to sign their first contracts. In the long run, however, they may be the true superstars on today's campuses—men and women who will enter their respective professions predestined for excellence. In some respects, the recent graduates on the following pages appear to have little in common. Among them are superachievers, classic late bloomers and a housewife staking out a second career. Each, however, represents enduring values that some Americans have feared are lost or forgotten: the determination to express oneself through hard work, and the resolution to be socially useful.
Advertisement
Today's Photos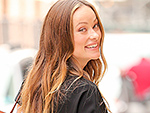 Treat Yourself! 4 Preview Issues
The most buzzed about stars this minute!