People Top 5
LAST UPDATE: Tuesday February 10, 2015 01:10PM EST
PEOPLE Top 5 are the most-viewed stories on the site over the past three days, updated every 60 minutes
'Superman' Chris Reeve
He Beds Lois Lane in his 'Man of Steel' Sequel but in Film – and Fact – He Shuns Marriage like Kryptonite
Superman II this summer. It's his dad, Christopher, of course, who again masterfully embodies the Man of Steel in the follow-up movie, which is far more delightful and, judging from its record-breaking first week, possibly even more commercial than his $300 million original. Old Man Reeve, 28, having already suffered enough Superman jokes for both of them, wants to spare Matthew as long as possible. "I'd be appalled," Pop groans, "if anybody called him Superboy."

Chris stresses that he isn't keeping the child away from the sequel because of Superman's mildly controversial fling with Lois Lane. "The movie is about romance, not screwing," Reeve argues. "We made that picture so teenagers just discovering love would find that relationship beautiful."

If Reeve seems a mite defensive on the subject, it may be because he is not wed to Matthew's mother, British-born models' agent Gae Exton, 29. "The commitment is the same, the devotion is the same," he hastens to point out. "It's just not written down on paper." Indeed, with all the insecurities that can arise from his massive fame, Chris says he relies more than ever on Gae and Matthew as his "emotional center."

Ensconced since October in a spacious co-op with penthouse garden on New York's Upper West Side, Chris and Gae include Matthew in their lives from family breakfast to a pre-bedtime TV wallow with, say, The Muppet Show or Sha Na Na. While his parents are at work (Gae is co-founder, talent recruiter and press rep of the Legends agency) a Scottish au pair girl fills in. When Matthew is asleep, his parents enjoy parties, discos or one of Gae's gourmet dinners (she ran her own restaurant at 21). Both insist they rarely argue. "The one time we did," recalls Chris, "Matthew burst into tears." The problems usually stem from outside demands on Chris that exclude Gae. "I tend to get self-involved," Chris confesses, "and a lot of women pay attention to me." Sasses Gae: "If I see him at a party talking to some girl for more than 20 minutes, I put a stop to it. But there's no real jealousy," she adds. "The important thing is to remain a family. Where his career leads, Matthew and I follow. My career can adjust. I consider myself a lucky girl."

She didn't always. They met in 1977 when Chris bumped into her on the commissary lunch line during the London filming of the first Superman. The timing was hardly propitious. Chris had been enjoying his new status as a rakish "successor to Alfie." Gae was just getting over a wrenching break from her husband, self-made engineering millionaire David Iveson, 13 years her senior. (He later served 16 months in prison for smuggling cocaine.)

"Gae was fragile as an eggshell when we met," notes Chris. "I didn't want him to kiss me," says Gae. "I was scared of my physical attraction to him. The first night he took me out I jumped out of the taxi, shouted 'Bye!' and ran away." On the third date he did kiss her, but that's all. Says Chris: "She was shocked that I wasn't going to muscle past the door into her bed. I think the fact that we tiptoed into this relationship helped." Perhaps it didn't hurt that Gae's best girlfriend called him with a warning: "If you do a nasty-American-film-star trip on Gae, I'll shoot your kneecaps." After a while Chris realized that "Gae wasn't a climber. My two or three serious relationships before had been with actresses. Competition killed them all. This time I got it right. I had found the first woman I could safely let go with."

Gae moved in four months later, but the subject of marriage (never a favorite with Chris) didn't come up until Gae found she was pregnant. British law prevented a quick divorce for Gae unless she agreed to a court hearing. Both she and Chris decided against that. Comments Gae: "With my stomach out like that, David coming up from prison, Chris with his Superman image to protect—it would have been awful." Why did they have the baby? "We didn't plan Matthew," Gae admits, "but he's the nicest mistake we ever made." The squeamish Man of Steel didn't plan to be present when Matthew arrived at a London hospital on December 20, 1979. "I thought I'd phone in from my club," Reeve grins, but he relented at the last minute and actually helped with the delivery. Astonishingly, Chris then left for five days. His excuse? "I wanted to go skiing in Switzerland and it was my only vacation from Superman." Gae was sympathetic: "He works so hard, and besides, afterbirth blues were setting in and I didn't want him to see me weepy."

Then, on location in Barbados, new daddy Chris took 8-day-old Matthew down to the beach, put him in a basket in the shade and proceeded to go snorkeling. "When I surfaced, Matthew was no longer in the shade. His poor little face was all red on one side. I thought—fried baby. But he was fine." As Chris sees it, he and Gae will function as Matthew's "guides, creating an atmosphere where he can discover for himself. I'm not going to lay down the law. I can remember growing up thinking that one day I was going to have a kid or kids, and I wouldn't want them to go through what I did."

Manhattan-born, Chris was 3, his brother, Benjamin (now a writer and farmer), 2 when their parents devastatingly divorced. Chris' mother, Barbara Johnson (now a writer for the Princeton, N.J. Town Topics and remarried to a stockbroker), recalls him as "a solemn child, the opposite of Matthew." The bitterness of the divorce was a factor. After visits, his father, F.D. Reeve, a poet, Russian translator and creative writing professor at Yale and Wesleyan, would drop Chris and Ben at the edge of their mother's property. Both parents remarried and started new families, and still never spoke. "I resented being shuttled back and forth," recalls Chris. A loner, he chose sports he could do solo—sailing and swimming. "But I very much had to be a winner," he concedes. His mother offered "freedom," but he remembers that his father was more critical. "I was always made aware of my failure, not my success."

At 9, Chris found acting "a place to go," physically and emotionally. He trained in theater at the Princeton Day School and looked for parts while earning his degree in English at Cornell. After studying acting at Juilliard (Robin Williams was his roommate), Chris made his Broadway debut with Katharine Hepburn in 1976's, A Matter of Gravity. The show was a critical flop but a personal breakthrough. "I said, 'What the hell,' and got my parents and stepparents tickets all together in the same row. They buried the hatchet." Chris, recently honored by the Jaycees for his hours devoted to helping kids deal with the trauma of broken homes, observes, "If Gae and I were to fall apart, Matthew would not have to take the responsibility I had to take when my parents collapsed. I never had time to be a kid."

He does now, however. Chris plays hard—skiing, sailing, flying, even practicing the piano (from Mozart and Gershwin to his own improvisations). No spendthrift, though, he still has the same clothes he wore at 16 and drives around New York in a 1972 Pinto. He does own a glider and a $350,000 twin-engine Beechcraft, but defrays expenses on the plane by renting it out (often piloting the trips himself). He tries to include Gae in all these activities, but doesn't push it. This summer, for example, he plans a solo flight to London. "If I want to go up 31,000 feet in a glider and she doesn't, she simply packs me a tuna sandwich and waves goodbye," says Reeve. "Gae's not competitive about my time or always reminding me of responsibilities."

Professionally, Chris is demanding enough of himself in his determination "to escape from the cape." Explains Chris, "I can't just say 'I'm not Superman, I'm an actor.' I have to prove it." Last season he risked playing a gay amputee on Broadway in Lanford Wilson's Fifth of July. "When I got depressed by a bad review in the New York Times," he recalls, "Gae showed me how I foolishly pay attention to one guy who thinks I'm a jerk and ignore the 32 critics who liked me." This summer he's on the boards again at the ambitious Williamstown (Mass.) Playhouse, where he opens this week as Achilles in The Greeks.

As for movies, in addition to the not very successful fantasy Somewhere in Time, with Jane Seymour, Reeve has just finished Deathtrap, in which he plays against type as Michael Caine's psychotic nemesis. Then in October Chris and the family go to Rome, where he is to star as a crusading priest in director Frank Perry's Monsignore. He has agreed next year to shoot the third—and probably his last—in the projected seven-part Superman cycle. But this time, instead of $250,000 (his contracted salary for the first two), Reeve expects to collect some $3 million. Plus a piece of the merchandising. "I turned down the chance to have a percentage of the original because I thought it was a corruption of acting. I'm not quite as noble now," says Chris. "Look, they're going to sell the T-shirts anyway."

The one sort of deal he still hasn't mellowed about is marriage. "Nobody cares if we're married or not," claims Chris. His mother, for one, disagrees: "I mind. I'm an old-fashioned grandma." Gae suspects they'll probably go along with her: "Not being married makes Matthew an English citizen, and we want him to have the freedom to choose." Or there may be a more pressing rationale. Gae wants "another child soon to keep Matthew company." Which could bend even the Man of Steel toward the altar. "One illegitimate child is fine," smiles Gae, "but two is, well, tacky."


Advertisement
Today's Photos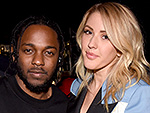 Treat Yourself! 4 Preview Issues
The most buzzed about stars this minute!