People Top 5
LAST UPDATE: Tuesday February 10, 2015 01:10PM EST
PEOPLE Top 5 are the most-viewed stories on the site over the past three days, updated every 60 minutes
At 65, World Bank Chief Robert Mcnamara Faces Retirement—and a New Life as a Widower


Certainly McNamara, one of the most controversial and enigmatic American leaders of the past two decades, catalyzed profound changes everywhere he went. As Secretary of Defense under Presidents Kennedy and Johnson, he was credited—and cursed—for bringing to the feverishly divisive Vietnam War the chilling cost-efficient consciousness of a master systems analyst. "The quantification of the war," reflects Eugene McCarthy, a failed antiwar White House hopeful in 1968, "was his most dangerous contribution—the arrogance of the automobile industry plus his own overconfidence."

Knapp still believes "McNamara's war," as some bitter opponents called Vietnam, "left very deep scars on him." McNamara, in fact, has never publicly discussed the war since leaving Defense in 1968.

But at the World Bank McNamara used his prodigious grasp of complex figures and political issues to escalate the war on poverty: The bank's lending swelled from $1 billion to $13 billion and borrowing ballooned from $300 million a year to more than $6 billion. Under McNamara the bank, which makes low-interest loans to Third World countries, has turned its attention from roads, railways and costly dams to food-producing and population-control projects of immediate benefit in fighting world hunger. He has also spoken out against the recent selfishness of the U.S. in providing only a small part of its national wealth (.18 percent last year) to development assistance. While some conservative Reagan advisers have questioned the bank's usefulness in serving U.S. foreign policy strategies, McNamara has called this nation's 15th-place standing (in relation to national income) "disgraceful."

"McNamara has been," says Tanzania's Finance Minister Amir Jamal, "a voice of compassion and conscience." Eugene Rotberg, a World Bank VP, says, "If Martin Luther and Pope John Paul had gone to Harvard Business School, they'd have been Robert McNamara." The $138,000-a-year McNamara modestly describes his success as the tricky reconciliation of "going for profit and advancing human welfare. And I get a real thrill out of that."

The son of a sales manager in the San Francisco area, McNamara couldn't afford to attend the college of his choice, Stanford (he ended up Phi Beta Kappa at Berkeley). But now, after 15 lucrative years in business and 20 more in public life, McNamara can afford to indulge himself—in skiing with his children (Margaret, 39, Kathleen, 36, and Robert Craig, 31) at his Snowmass, Colo. home, and hiking. He has tackled Nepal's Himalayan edges, the Sierras and the Alps. And there still are his thrice-weekly tennis matches at 7 a.m. at the ritzy St. Albans Club with partners like Elliot Richardson, Joe Califano and Cy Vance. McNamara plays for keeps. Says club pro Allie Ritzenberg, "He goes full speed, he runs every shot down. I remember when he was first learning to play he took lessons early in the morning so no one would see him doing something in poor form. During the Bay of Pigs his driver came by one day to tell me he couldn't make the lesson. He had been up all night, but tennis was still in his mind. He lives with this idea that no matter how hard you try, you can always go a little harder."


I don't see him in a rocking chair," says old pal John Gardner of Common Cause, and indeed the word retirement hardly conforms to what his associates and friends know of him. But at the age of 65, Robert Strange McNamara resigned last week after 13 years as president of the World Bank. Most assuredly, the lifelong workaholic won't take it sitting down. "I don't want to quit yet," says McNamara. Instead, he will serve on an assortment of boards, including TWA, the Washington Post, Corning Glass, the Brookings Institution, the Ford Foundation and the California Institute of Technology. He will remain in his elegant northwest Washington home. Sadly, though, McNamara is by himself now. His wife of 40 years, Margaret, died last February of cancer. "It's been a real blow," says close friend J. Burke Knapp, a former World Bank VP. Adds Arjay Miller, one of McNamara's successors as Ford Motors president, "He always said, 'There are lots of things in life I'd like to change, but my wife isn't one of them.' "
Advertisement
Today's Photos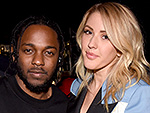 Treat Yourself! 4 Preview Issues
The most buzzed about stars this minute!