People Top 5
LAST UPDATE: Tuesday February 10, 2015 01:10PM EST
PEOPLE Top 5 are the most-viewed stories on the site over the past three days, updated every 60 minutes
With One Strike and Everybody Out, Baseball Turned to Ken Moffett for Relief


If anyone can get the owners and players off their un-merry-go-round, Moffett is the man. But his role is perforce limited, his basic powers being to suggest, shuttle between the adversaries and give his opinion on new proposals. "He's trying to keep the peace in the face of great animosity," says Cincinnati Red player rep Tom Seaver. "He has shown some frustration, but his patience has been impressive." Agrees the Mets' Rusty Staub: "He never loses his cool."

Moffett has come by his sangfroid the hard way, during two decades of settling strikes. He has seen negotiations postponed because of fisticuffs, and delayed in one instance when a negotiator reared back in his chair and struck his head on a radiator, knocking himself senseless. From practice Moffett has learned to fine-tune his style as a mediator. "If I'm dealing with a real hard-ass, I deal in kind," he says. "The secret is not to get intimidated. When you're going into a highly charged situation, you can't rub people the wrong way, yet you can't be Pollyanna. You have to gauge it very delicately."

Born in Lykens, Pa., Moffett was introduced early to labor disputes: His father headed District 50, the largest branch of the United Mine Workers. At the University of Maryland, young Ken was a left-handed pitcher on the freshman team but had no illusions about making the majors. After Navy service during the Korean War, he returned to complete a degree in education and set his sights on a teaching and coaching career. Instead, he worked for District 50 for three years, and then, at his father's suggestion, joined the Federal Mediation and Conciliation Service. He acquired a reputation for effectiveness as a field mediator in Cleveland before moving up to Washington as the service's all-purpose troubleshooter. Among his assignments: working to settle the acrimonious 1975 pressmen's walkout at the Washington Post and the three-month pressmen's strike in New York City three years later.

Divorced since 1975, Moffett lives with his three children in an Adelphi, Md. split-level. Laura, 24, is studying law enforcement at her father's alma mater and considering a career in the FBI or CIA. Ken Jr., 22, is a political science major (also at Maryland), and John, 16, is a high school junior who is considering a career in acting. Moffett Sr. burns off tension by running up to 70 miles a week—early in the morning, during lunch, between negotiating sessions, sometimes even the 13 miles from home to office. He has been the $51,000-a-year acting director of the mediating service since January, but insists he has no desire to become its permanent head. Ronald Reagan will decide. Moffett's only ambition, he says, is to experience the sweet satisfaction of arranging agreements. "I don't judge who wins and loses," he says, "but I do like to see them shake hands, although they hardly ever hug and kiss. I just want to get a deal and get on with the next one."

The next one, unfortunately for him, will not wait; this week the air traffic controllers are expected to go back to the bargaining table, the membership having balked over their wage increase in the initial settlement. So Moffett could well find himself between a rock and a hard place in two industries at once. Despite all the contrary evidence, however, he remains hopeful of a resolution to the baseball strike. "After all," he observes, "baseball is a perishable commodity. The season only lasts so long."


Blessed though the peacemakers may be, their earthly reward is often a thankless one. Veteran federal labor mediator Kenneth Elwood Moffett, 49, knows better than most that winning and losing are two sides of the same coin. Last month he won a big one when he helped to avert a threatened nationwide walkout of air traffic controllers. He wasn't so fortunate in attempting to head off major league baseball's first mid-season strike. "There's just no quick fix," says Moffett of the complex issue of free-agent compensation that has exploded into baseball's summer of discontent. As the impasse has dragged on, players have increasingly felt the loss of paychecks averaging more than $1,000 a day, while team owners, though compensated until early August by $100,000 insurance payments for each game canceled, are suffering significant losses in revenue. "Both sides have drawn blood," Moffett says, "but they are still circling."
Advertisement
Today's Photos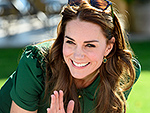 Treat Yourself! 4 Preview Issues
The most buzzed about stars this minute!