People Top 5
LAST UPDATE: Tuesday February 10, 2015 01:10PM EST
PEOPLE Top 5 are the most-viewed stories on the site over the past three days, updated every 60 minutes
Can't Keep Kris Down
Kris Kristofferson Followed His Rainbow to a Bitter End; Now He's Back, Searching Again


Not long content to play tabula rasa, he is refilling his slate with a vengeance. This spring he wrapped his 13th film—Rollover, a thriller with Jane Fonda slated for release in December—and released his 16th album, To the Bone, a caustic, bitter harvest of songs inspired by his divorce last year from Rita Coolidge. Heartened perhaps by critical acclaim for the LP, Kristofferson followed up with a promising new single, the haunting ballad Here Comes That Rainbow Again and its razor-edged flip side, The Bandits of Beverly Hills (where "nothing is cheap but the thrill").

Though he has rarely before felt at home on the road, his compelling need to remind the public that he is still primarily a songwriter and singer lured Kristofferson out of his Malibu sanctuary this summer for a two-month swing through the U.S. and Canada. With daughters Tracy, 19, and Casey, 7, on board, the show bus rolled eastward from Las Vegas to Buffalo before returning to the West Coast this week. "When I finished that damn album, everybody was welcoming me back to the record business when I'd never been gone," growls Kris. "God knows, I've been on tour every year almost, but I was the world's best-kept secret."

Well, not quite. In the darkest hours of his imagined obscurity, Kristofferson was emerging as a strong, silent matinee idol commanding more than $1 million a role. But his achievements in film remain secondary to the musical career that has earned him two Grammys, 31 songwriting awards, 16 platinum and 13 gold LPs worldwide, and a cherished spot in the Nashville Songwriters Association's Hall of Fame. His often melancholy autobiographical songs have been recorded by more than 450 artists—including his idols Johnny Cash and Willie Nelson—and have boosted several careers. Ronnie Milsap had a major hit with Kris' Please Don't Tell Me How the Story Ends, Johnny Duncan and Janie Fricke hit pay dirt with Stranger, and Tompall and the Glaser Brothers neared the top of the country charts this summer with Lovin' Her Was Easier. Nelson, who recorded an album of Kristofferson hits, calls him "the best songwriter I know. Of all the contemporary artists, he's the most prolific. He's a poet. If he could sing, he'd be a threat to me."

In fact, the Kristofferson song catalog has such an enduring shelf life, earning him nearly $500,000 in royalties annually, that he could comfortably retire anytime. Yet while he describes himself on visa applications as simply a writer, he clearly relishes performing and acting. Even major disappointments like the critical drubbing of Heaven's Gate merely harden his sense of commitment. "I was real surprised to see the critics line up on the side of the philistines so fast," he says bitterly. "To me, the film was about the American dream, and it shows one of the basic flaws in the dream—the idea that money is more important than people. I'll be proud of that movie as long as I'm in the business. It was a work of art. Michael Cimino, the director, says he's unrepentant and plans to sin again, and I hope he gets the chance." Though stung by critics who suggested he was not a weighty enough actor to help carry the movie, Kristofferson manages now to profess a kind of indifference. "If I took reviews too badly, I'd have slit my throat after A Star Is Born," he says. "People forget that the critics hated that one too."

For Kristofferson, though, Heaven's Gate was a film with a personal message, and the character he played—a Harvard-educated federal marshal—an unsettling reminder of himself. "His high ideals, the steady process of disillusionment, getting down and taking a whipping and finally retreating to the isolation of his yacht—I thought, 'Christ, that's me with the high fence around my property and the isolation tank in the bedroom.' " A virtual recluse during the filming in Montana two years ago, Kris retreated to his top-floor room in Kalispell's Outlaw Inn to brood over the unraveling of his seven-year marriage to Rita Coolidge and to pour out his feelings in songwriting. While his new lyrics echoed his best-known standards about losers, loners and lovers (For the Good Times, Help Me Make It Through the Night, Sun day Morn in' Com in' Down and Me and Bobby McGee), there was added an overlay of unmistakable bitterness. "I write from my experience, and if the songs from To the Bone seem bleak, I guess that's why," Kris explains. "They cover all the facets of the experience—rage, sorrow and anger. The Devil to Pay ("'Cause you're drawn to the flame/By the thrill and the shame/Of the cheating game they taught you how to play") is probably the hardest attack, but it was a legitimate emotion. I thought I'd be busted for being so bitter, but I kept it on the album anyway."

Finally, now, Kris has begun to salvage a few treasures from the wreckage of his marriage. "For all the sadness at the end of the relationship, the cliché about it being an opportunity for growth is the truth because you just get yanked back into life," he says. "There should be emotional insurance so that if you really get busted, you get something anyway. My daughter Casey is mine—Jesus, she's money in the bank." Under the terms of an amiable joint custody agreement, Casey commutes between Rita's home in Beverly Hills and Kris' rambling three-bedroom Malibu hilltop spread. There Kris indulges her love of animals by supporting a menagerie of 11 cats, three dogs, a rabbit and a Shetland pony that was a gift from Connie and Willie Nelson, close family friends. "Because it's a split home, it's easy to feel guilty about not being the family Casey once had, but she's doing well," Kris says. "It was painful for her and I'm sure the sadness will not leave her. But she has adjusted well. Her teachers say she's blossomed in a year. And it's been good for me to have that one-to-one relationship with somebody you really love—and who loves you back. I love to watch her singing and dancing around in the waves, talking to her plants and animals and her whole saucy attitude. We have a funny sense of humor together and laugh a lot. It'd be awful to have a kid who didn't get your jokes."

After a decade of hit-and-miss reunions with his children by an earlier marriage—daughter Tracy, now a sophomore at Stanford, and son Kris, 13—Kristofferson has drawn closer to them too and visits them often. "We've maintained a pretty good relationship," he says, "and a lot of it is because their mother and I are still good friends. We took a vacation together this year in Hawaii with the kids and we handle problems as they arise."

Kristofferson's dedication to fatherly fence-mending may be grounded in uneasy remembrance: His relationship with his own parents was for years an unhappy one. Born in Brownsville, Texas, the eldest of three children of a career Air Force officer who died in 1971, Kris was the family prodigy: a football star who was Phi Beta Kappa at Pomona (Calif.) College, he won four Atlantic Monthly prizes for fiction and was awarded a Rhodes scholarship in 1958. Returning from Oxford two years later, he married Fran Bier, a Pan Am pilot's daughter from San Mateo, Calif., and soon afterward volunteered for the Army. He became a chopper pilot during his five-year hitch, and rose to the rank of captain, but discovered that his imagination was too frequently AWOL. Willie Nelson and Joseph Heller were his heroes ("When I read Catch-22, it changed my life"), and when he was assigned to West Point to teach English, he bailed out and headed for Nashville to write music. The rebellious poet within had finally overcome the dutiful son. "Kris' whole life has always been his white gloves fighting with his jeans," says his longtime friend Vernon White.

His parents, however, were less philosophical. When they learned he had turned his back on his destiny to become a part-time bartender and a $58-a-week janitor at Columbia Recording Studios, they virtually disowned him. His marriage disintegrated to the point that "going home was like returning to Alcatraz," and his wife finally left him, returning to California with the children. Then, in 1970, after five years on the ragged edge of insolvency, he became an overnight sensation when Johnny Cash, Roger Miller and Janis Joplin began singing his songs. At that point Kris weighed in with his own raspy baritone. "I'm still amazed at my audacity," he admits. "I mean, when you've been thrown out of Nero's Cactus Canyon steakhouse—and I had been—how are you ever gonna get on the Grand Ole Opry? But whatever momentum was carrying me back then helped me through both performing and acting. I found it terrifying but I was doing it. After that, it was like stepping onto a roller coaster."

Unhappily, the going up wasn't always worth the coming down. Kristofferson's peculiar insecurity led to near panic in the face of adulation and stardom. Marriage to Coolidge in 1973 provided a tenuous stability, but he found his safest haven in liquor and drugs. Ultimately, frightened by the threat to his health, his marriage and his career, he vowed to stop drinking on Sept. 21, 1976, and he hasn't imbibed anything stronger than Perrier since, though he permits himself the occasional joint to unwind. Obsessed now with the fitness he once took for granted, he runs seven miles daily, works out on a punching bag and rowing machine and swims 50 laps a day in his Malibu pool.

Recovering from his breakup with Rita, of course, requires more than physical discipline. "It was as devastating as anything I've ever been through," he says. "I thought the marriage would last forever, but there was a competition there I wasn't aware of. I guess the pressures of keeping two artists not only under the same roof but also on the same stage are greater than I thought. There are some things you just can't make work." After a period of emotional inertia, Kris has finally begun dating again, but cautiously. "I don't feel any anxiety about my solo condition," he maintains. "When you first get tossed out on the street, you think you don't have the energy to go through all the unpeeling of layers again to find out who you're dealing with. I ain't gonna be a hard case, but the next one will have to be carrying notes from the Pope."

Kris angrily dismisses tabloid rumors of a romance with Jane Fonda during the shooting of Rollover. "Pure bullshit," he says. "She's in love with her old man. What was really unfortunate about it is that I really like Tom Hayden and I felt it was a rotten thing for him to have to deal with."

The rumors began, he says, when he and Jane were shooting a bedroom scene—for him, the most uncomfortable aspect of acting. "Basically it's disconcerting to do nude scenes. You're doing something in front of strangers that can create an embarrassing situation even without anybody looking. I try to narrow my vision to the person I'm dealing with and black out everything else. It's not a pleasurable experience."

Such irritations are merely minor distractions, though, in a life that has achieved a kind of tranquillity. Gone for now is the laid-back world-weariness that was Kristofferson's trademark; replacing it is a sense of the man grown less desperate. "By luck and perseverance, I've come to a pretty good place, and I get to do what I like for a living," he says. "The music's a little closer to the soul right now because I'm creating and controlling the whole show, not just performing in a movie. I'm really happy to be on the road with my band. Life just keeps getting better, and we can't believe we keep getting away with it."


Advertisement
Today's Photos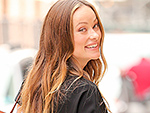 Treat Yourself! 4 Preview Issues
The most buzzed about stars this minute!