People Top 5
LAST UPDATE: Tuesday February 10, 2015 01:10PM EST
PEOPLE Top 5 are the most-viewed stories on the site over the past three days, updated every 60 minutes
Telly Savalas
Telly Savalas Retraces His Roots in the Rocky Soil of Greece and Reaffirms His Peloponnesian Pride
In the rocky soil near Sparta, whose ancient fame is a synonym for knotty toughness, olive trees ripen beneath the sky's perfect bowl of blue. Their leaves shiver like shaken silver in the sun. Baby lamb turns on huge spits over open fires. A solitary tethered donkey wheezes into the most mournful bray he can manage. Rich and bubbling moussaka is pulled from country ovens. The smells are both sharp and subtle, the land at once brutal and sublime and the air lucid everywhere.
For Telly Savalas, the images of his parents' homeland stir long memories. His mother, Christina, known as a great beauty, had left the village of Anogia, three miles from Sparta, as a child. She met his father, Nicholas, who had emigrated from the village of Gerakas as a youth, in the U.S. Even after bearing four sons and a daughter, she was chosen for her beauty to represent Greek women at the 1939 World's Fair. (She is now a painter in Los Angeles.) His father worked hard, first at odd jobs, then as a businessman in cigarettes, restaurant supplies and general contracting. He grew rich.
"One day he was a millionaire," remembers Telly of his late father. "The next day, with the Depression, not a penny in his pocket. He packs his five kids in the back of a van and goes to New York and begins selling cakes. That's what I call a Greek."
Growing up, Telly himself had to learn such resilient strength. "I came from a tough neighborhood. I used to be a 'dirty Greek,' " he says. "But my father used to say to me, 'When you grow up and realize what your heritage means, then they'll need a permit to speak to you.' He was right. I'm a proud Greek. I carry my Hellenism like a badge of merit." It's no accident that both Telly and his brother Gus, a 60-year-old retired Foreign Service officer who once served four years at the U.S. Embassy in Athens, still speak fluent Greek (English was forbidden in their childhood home).
When Savalas (the name originally was Tsavalas) arrived at his mother's village of Anogia, the villagers flocked around their famous visitor. Word had spread not only that "Kojak" (his TV show was once the most popular in Greece) was coming but also that his son would be christened in his grandmother's birthplace. The villagers (one black-clad elderly woman told Telly excitedly, "I am the wife of the godfather of your mother's brother") crowded into the church for the ceremony, which Telly had delayed for seven years so it could take place there.
Young Nicholas, resplendent in new white shirt and pants, a big black bow tie and the gold christening cross many Greeks wear throughout their lifetimes, beamed with delight, for once the focus of photographers' attention instead of his father. The ceremony, however, was a bit more than he had counted on. As his Greek godfathers, three men unknown to Nicholas, began to disrobe him for the baptism in front of the whole congregation, the boy wailed. Telly fashioned a makeshift screen for him from a sheet. When his godfathers started to anoint his body with oil, Nicholas yelled, "I want to get out of here!" A wallop from Dad settled things. "I wasn't really angry with him," Telly said later, "but pretending I was helped him get through it."
Later that day the family moved into calmer waters. On a hired fishing boat, they headed for remote Gerakas (named for the pirates who lurked there in the Middle Ages, the name means "vulture"). Candace, who played Anna in an L.A. production of The King and I last spring, serenaded with songs from the musical while they sailed through the Mirtoon Sea. "This is it, kid," Telly laughed as he plunged in for a swim. "I wonder what the poor people in Beverly Hills are doing now.... I've been told about Gerakas all my life," Savalas added. "My father used to say: 'Telly, I've been in America for 40 years and I don't know the name of the man next door. In Gerakas, they open the windows, talk to each other and share.' "
Windows were indeed thrown open as the visitors made a pilgrimage through the narrow streets of the tiny (pop. 300) clifftop town. Both brothers were in search of a special treasure—an icon made by their paternal grandfather, Kostas the Painter, who lived to 100 and became one of the area's most famous artists. "I'm a celebrity around the world, but here I'm a celebrity because of my grandfather," Telly laughed. Finally Gus struck gold: one of Kostas' portraits of a
Madonna
painted in tempera on olive wood. But the owner, Lambros Barbogiorgas, a retired farmer, wouldn't part with it. "I'll sell you my land. I'll sell you my house. I'll even sell you my wife. But not the icon," he declared. "Once the doctors said I would die. But the icon came into my dream and told me I would live longer. The icon saved my life."
Sadly, it has not been able to do the same for Gerakas. Isolated and impoverished, the village needs $65,000 to complete a vital road link to the Spartan highway. "We must not let this village die," Savalas told the town's president. "This is the village our parents and grandparents came from. I'll come back again." And most likely he will. "Greeks can go to the ends of the world, but they always come back," nodded one wizened old man, as a misty-eyed Savalas turned to go. "They never forget."
Each year millions of visitors stream into Greece to enjoy incomparable sun, gracious people and the ruins of a history that will ever echo down the centuries. For others, children of the hundreds of thousands of Greek emigrants who sought escape from the ruggedly romantic but arid country's harsh poverty, the journey has a deeper meaning. This summer, one of them was actor Aristotle "Telly" Savalas, 58, better known as TV's Kojak, whose parents had emigrated to the U.S. more than 65 years ago. The occasion for Savalas' emotional first return to his homeland (except for a few days in Athens) was a role in The Greek, an upcoming PBS drama filmed in the Peloponnesian hills near Sparta. Telly plays a returning Greek-American whose romantic memories crumble, leaving him an alien in his birthplace. Savalas, accompanied by two of his children, Candace, 17, and Nicholas, 8, and his brother Constantine "Gus", had no such problem. PEOPLE's Athens correspondent Mirka Gondicas joined Telly for his homecoming odyssey.
Advertisement
Today's Photos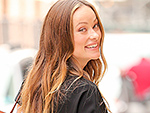 Treat Yourself! 4 Preview Issues
The most buzzed about stars this minute!