People Top 5
LAST UPDATE: Tuesday February 10, 2015 01:10PM EST
PEOPLE Top 5 are the most-viewed stories on the site over the past three days, updated every 60 minutes
25 Years After Peyton Place, Her New Hampshire Town Has Not Forgiven Author Grace Metalious
Peyton Place's seamy view of small-town life scandalized America, outraged Gilmanton and thrust upon housewife Grace a fatal celebrity. "It's sad," says author Emily Toth, whose revisionist biography of Metalious, Inside Peyton Place (Doubleday, $15.95), has just appeared. "We all die alone, but in her last years she lost most of her friends. Even after she died at 39 in 1964, deep in debt and alcoholism, her family got nasty phone calls from people saying, 'We don't want that bitch buried here.' "

Not unexpectedly, Gilmanton planned nothing to mark the silver anniversary. But the occasion has not gone unobserved. Simon & Schuster put out a special $5.95 paperback edition of the novel, which sold more than 10 million copies in at least a dozen languages, spawned a hit 1957 movie and sparked television's most successful prime-time melodrama, whose long run (1964-1969) launched the careers of Ryan O'Neal and Mia Farrow.

Toth's book argues that Peyton Place, though it seems tame today (no four-letter words), was as much a forerunner of Gloria Steinem as of Jacqueline Susann. It dealt with rape, wife beating, child abuse, abortion and other tawdry goings-on in an outwardly God-fearing New England village when courts were still banning imports of Lady Chatterley's Lover. "It was a woman's book," says Toth, 37, an assistant professor of English and American Studies at Penn State. "It made possible talking about abortion, about a woman's right to have a career and love and good sex. I don't think it's a coincidence that many women who joined the women's movement were teenagers when it was published."

Toth, whose husband is a Penn State biochemist, decided to study Metalious the day that another '50s rebel, Elvis Presley, died in 1977. "Only Elvis and Peyton Place made the '50s worth living through," she cracks. "I love trash. I was improperly socialized at graduate school." Her two years of research convinced her that Metalious was "a feminist, a real sloppy housekeeper who kept her writing area immaculate, and, in many ways, a woman ahead of her time."

A pudgy, profane young woman of poor French-Canadian ancestry, Grace, at 18, married a 17-year-old local boy, George Metalious, had three children, then neglected her family to labor up to 14 hours a day for five years on her first novel. Its publication, when Metalious was 32, made her rich—and ripe for disaster.

Before the book appeared, George lost his job as a school principal, and the publisher gained welcome publicity by blaming Grace's steamy novel for his dismissal. When the novel was released, neighbors bombarded her with obscene calls and harassed her kids. Not long afterward, she divorced her husband of 15 years. Three days later she wed T.J. Martin, a Laconia, N.H. disc jockey she described as "the only man who makes me feel intensely female—a stallion." But after two years she shed Martin and was temporarily reconciled with George. In her brief, troubled life she had at least five affairs, survived a suicide attempt and learned to love the bottle—sometimes downing 18 screwdrivers an evening. Her weight rose to a bloated 160 lbs.

Grace ground out three more novels and died of cirrhosis in February 1964, just hours after changing her will to leave everything to her last lover, John Rees, an English journalist. He renounced his inheritance when the Metalious family contested the will. However, the estate, originally appraised at $220,000, all went to the IRS and other creditors.

One former lover, a Gilmanton farmhand, still puts lilacs on Grace's grave every Memorial Day. Martin, now 53 and a Florida C&W deejay, says, "She gave me an experience I never would have had otherwise. I learned what it was like to go Christmas shopping on Manhattan's Fifth Avenue in a limousine. But I also learned that you can have all the money in the world and be miserable. Grace was, and I was."

For first husband George, it has seemed best to forget Grace, Gilmanton and Peyton Place. Now 56, George is remarried, the father of a 4-year-old girl, and an education administrator who lives in Rutland, Vt. He hasn't been back to Gilmanton since Grace's funeral. The folks there, he says, are "closed-minded and hypocrites." Ultimately, he says, the abuse heaped on her was "probably what killed her."

No one has more cause to be bitter than Grace's children. The estate's executors sold the rights to her books to Simon & Schuster for $25,000. Son Christopher "Mike" Metalious, 34, is a prison guard in Concord, N.H. Daughter Cindy, 31, is a secretary in Shrewsbury, Vt. Marsha, 37, is a mother of three and a secretary at the University of Vermont in Burlington. She never goes back to Gilmanton. "The hostility," she explains, "is still thick—after all this time." Why did Grace stay? Marsha doesn't know. "I would have said, 'Screw it,' " she claims. "I wouldn't want to live in a small town again, ever."


Her grave is off in a remote corner of the Smith Meeting House Cemetery, as if Grace Metalious' neighbors in tiny (pop. 1,600) Gilmanton, N.H. still shun her in death as they did in life. Twenty-five years ago this week, Metalious became a hometown outcast by publishing perhaps the most explosive pulp novel ever written.
Advertisement
Today's Photos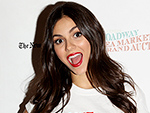 Treat Yourself! 4 Preview Issues
The most buzzed about stars this minute!