People Top 5
LAST UPDATE: Tuesday February 10, 2015 01:10PM EST
PEOPLE Top 5 are the most-viewed stories on the site over the past three days, updated every 60 minutes
On D-Day at Diablo Canyon, It Was Jackson Browne If by Land and Robert Blake If by Sea


In fact, the showdown at Diablo Canyon was mounted with all the care of a Hollywood spectacular. Defending the 435-acre plant site was the Pacific Gas & Electric Co., with a supporting cast of hundreds, if not thousands, from the San Luis Obispo Sheriff's Department and the California Highway Patrol. National Guardsmen arrived in trucks and lumbering Chinook helicopters, while the Coast Guard patrolled offshore. Some 60 antinuclear organizations, joined together in an ad hoc group called the Abalone Alliance, provided the siege forces, setting up a 30-acre tent city outside the plant gates. There, recruits underwent rigorous training in nonviolence, and some were instructed on how to go limp when arrested. They split into small "affinity groups" and were allowed to choose their own plan of attack. "We all actually decided how we wanted to go—by land or sea," said Blake. "This operation is so democratic it drove me crazy."

Blake's group chose the sea, and joined an amphibious assault unit launched from a nearby cove and ferried ashore in small boats. "We had to climb a 100-foot bluff," he reported. "The cops were standing near the bluff, and one yelled to me that my bail would be $25,000." Concluding that escape was the better part of valor, the actor avoided arrest through a hasty withdrawal by rubber boat, returning two days later (after an appearance on the Johnny Carson show) to join a local rally. "I've never seen such courage," enthused Blake, paying tribute to his comrades in protest.

All things considered, Blake's buccaneers experienced smoother sailing than Jackson Browne's infantry. "I don't want to be arrested," the guitarist confided before the blockade. "But my wife, Lynn, is pregnant, and we want to have children without genetic defects." His protest group broached the plant gate—and all 36 were promptly arrested. Some were held in jail four days before they were arraigned. Browne was apprehensive about his treatment behind bars. "I hope they don't break my hands," he said, which, of course, didn't happen. By the end of the first week of siege, more than 1,500 arrests had been made. But both sides had tried to prevent violent confrontations, and their precautions seemed largely successful. Blake himself apologized to Sheriff George Whiting for some intemperate remarks about a police officer. "I was running my big mouth," he said later. "I broke my word to the Abalones by calling people names." Sheriff's office spokesman LaRue Jubelt was equally conciliatory, pronouncing the protesters' behavior "overall very good." He noted, however, that officers were weary from working 12-hour days during the blockade. "The people in jail are eating better than some of us," he said. Still, no immediate relief was in sight. By midweek, after nine days of demonstrations, Pacific Gas & Electric said it would begin low-power testing of the $2.3 billion plant this month, and the blockade's organizers vowed they would do everything possible to prevent it. Observed Blake, perhaps prophetically: "This ain't ever gonna be over."


Opponents of nuclear power have spent 15 years trying to block first the construction, then the opening, of the Diablo Canyon nuclear plant near San Luis Obispo, Calif. They have argued before local, state and federal agencies that the plant sits perilously close to a geological fault, that it will destroy an area of magnificent scenery, and that its uranium fuel will endanger public health and safety. They have always lost. Finally, last week, while the Nuclear Regulatory Commission was deciding to allow a test run of one of Diablo Canyon's two reactors, antinuke activists staged a last-ditch effort employing more manpower—and panache—than they had ever demonstrated before. Just days before the tests were to begin, some 3,000 demonstrators attempted to blockade and shut down the plant. Prominent among the protesters: rock star Jackson Browne and Robert (Baretta) Blake. "The blockade is not symbolic," a spokesman declared. "It is intended to obstruct operation of the plant, and will be sustained as long as necessary."
Advertisement
Today's Photos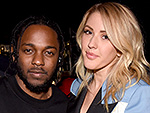 Treat Yourself! 4 Preview Issues
The most buzzed about stars this minute!