People Top 5
LAST UPDATE: Tuesday February 10, 2015 01:10PM EST
PEOPLE Top 5 are the most-viewed stories on the site over the past three days, updated every 60 minutes
George Jones Concedes It's the Same Ole Me, but Tries to Wrest Control of His Destiny

—from Someday My Day Will Come

Lately country king George Jones seemed to be spending less time on his treadmill to oblivion—spectacular though that journey had been—and more on getting his act together. While George continued to battle alcoholism and to wade through a tangle of lawsuits, none other than ex-wife Tammy Wynette and her new man, songwriter George Richey, stood by to help him through bankruptcy. Early last year Richey's brother Paul took over Jones' management. A few months later George and Tammy neared the top of the country charts with their single, Two Story House, and last summer Jones copped his first gold LP, I Am What I Am. Observed the normally melancholy star: "It's been the best year of my life."

And it isn't over yet. This week Jones is up for four Country Music Association awards, including Entertainer of the Year. But George's comeback has hit some snags. He has already dumped Paul Richey as his manager, and at the last moment ducked out of a deal to replace him with Billy Bob Barnett, co-owner of a mammoth Fort Worth honky-tonk. "I just didn't know who to trust anymore," he explains plaintively. "I felt Barnett's people were heading me down the same road I had been down before. Business people take all the meat in the soup." "After I'd worked harder than I'd ever worked in my life," Jones complains, "Richey left me in the same shape as when I filed bankruptcy, except I'd won a few awards." By last July Jones began to sense that things were not as they should be. His phone had been cut off, his checking account had been frozen and his Mastercharge had been revoked. Downcast, George was soon back on the bottle, and finally checked himself into a hospital to dry out—again.

Enter Barnett, a burly ex-professional football player who had never managed an entertainer before, but decided to contact Jones on a whim. "It just kind of happened," he says. There ensued a dazzling professional courtship, during which Barnett leased Learjets to fly George and his entourage around the country, Jones announced he was moving back to his native Texas, and both men talked of riches to come. At one point Jones even staged a last-bash performance in Nashville attended by hundreds of well-wishers. But when the time came to sign with Barnett, George borrowed a friend's car and drove off to Florida. "I never saw anything like it," said the flabbergasted Barnett. "I took George on his word. All I can say is that during the 29 days I managed him, he didn't miss one of his 12 concert dates. That must be some kind of record."

Awaiting extrication from his earlier contract with Richey, George, with his management aide, Wayne Oliver, is now running his own bumpy career. He vows to make "most" of his concert dates and to struggle manfully with his old demon, the bottle. "I have been awfully weak in that category," he admits, "but drinking isn't my biggest problem. The trouble comes when I have so much pressure I can't cope."

While George is uncertain about performing again with the long-suffering Tammy, he is busily nesting with his longtime girlfriend, Linda Welborn. With his debts put in order and creditors kept at bay following recently completed bankruptcy proceedings, he has bought a $130,000 home in music-savvy Muscle Shoals, Ala., and $22,000 worth of furniture to fill it. "We're talking about getting married," says the thrice-divorced singer. "Everybody needs more than a house."

Remarkably, despite the tumult that is his personal hallmark, his recording career shows no sign of disruption. His new LP, Still the Same Ole Me, has already spawned a hot new single, Still Doin' Time, and he is negotiating a new contract with CBS. "George is not going to be the perfect artist that a record company would like," concedes one CBS executive with rare understatement, "but you have to respect him because he's his own individual." George would agree, but suspects the time has come to get straight. "It's like a tire on your car," he muses. "Every day it goes flat and you get tired of patching it up. Sooner or later you're just going to leave the car or get another tire."


It's a tiring path we travel through For each step I take, Lord, I'm set back two
Advertisement
Today's Photos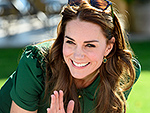 Treat Yourself! 4 Preview Issues
The most buzzed about stars this minute!