People Top 5
LAST UPDATE: Tuesday February 10, 2015 01:10PM EST
PEOPLE Top 5 are the most-viewed stories on the site over the past three days, updated every 60 minutes
Wagner's Road Back
No Longer Sinking Fast, Lindsay Wagner Bobs Up Happy with Stunt Man Henry Kingi
Callie & Son three weeks up in the fall lineup from its previous November air date. Since her sci-fi success as The Bionic Woman five years ago, Wagner, 32, has given crunching Nielsen muscle to offerings as diverse as The Incredible Journey of Dr. Meg Laurel and Scruples.

She has also built a rep as a brusque prima donna, which at least one Callie cohort finds eminently deserved. Says writer Thomas Thompson, who had wanted Jane Fonda to play his obsessive heroine, "[Lindsay] is a particularly cold human being. She never once asked me anything personal, like 'How are you?' She spent a lot of time in her dressing room combing her hair, and she never even invited me in for a cup of coffee." On the other hand, co-star Jameson Parker says, "Lindsay is not a social butterfly, but she is friendly and professional. Besides, she was in almost every frame of that movie and didn't have any time to do anything but work."

It may be one sign of a growing maturity that Wagner now can acknowledge she has a prickly personality. "I have always had trouble expressing myself without feeling cornered," she says. "I would get so angry before taking a stand that the words didn't come out properly."

Openly, and sometimes painfully, Lindsay is making an effort to change—and nothing shows it more than her May marriage to third husband Henry Kingi (rhymes, inappropriately, with "stingy"). A Seminole Indian daredevil, he works as stunt coordinator for The Dukes of Hazzard. "He is one of the most peaceful people I have ever known," says Wagner. "He's gentle and kind. My marriage to Henry is an affirmation that I'm changing, learning to trust people—that I'm in the middle of becoming a different person."

Many of the problems had come from Lindsay's head-snapping switch in 1976 from being, as one producer put it, "just another tall, skinny broad with no boobs" to almost overnight stardom and a salary of $500,000 per year. "After The Bionic Woman ended, I was totally depleted," she explains. "I had been working 16 hours a day. I used alcohol and drugs in an effort to keep my panic down. I felt betrayed, friendless. My second marriage [to actor Michael Brandon] failed. People said I was difficult. I knew I had to make some changes, I had to become more relaxed about people and within myself. So about three years ago, I went to work on me.

"I went back to reading the Bible," she continues, though she doesn't count herself among the born-again. "I also went through a number of technique trainings [for instance, est] to help me understand better ways of conducting my life. I know people think Californians are flaky people who run from one guru to another, but I didn't feel that way. I was trying to hold on to my sanity and my health. I felt desperate.

"I learned a number of things that I think have been important in changing my life," says Wagner. "First, every commitment you make, to your career or to anything else, is an expression of God. You must do it with love and faith. And you must give up your fears and relax, enjoy your work and your friendships. If you are all screwed up and in pain, that's your fault. You can fix it. I'm learning to trust, to give up the feeling that I am the only one responsible for everything."

That feeling goes back to a difficult childhood in a rundown North Hollywood neighborhood. Her mother and photographer father married as teenagers and divorced when Lindsay was 7. "To be honest, I wasn't an adult," admits mom Marilyn, who moved with her second husband, a cement contractor, and her daughter to Portland, Oreg. when Lindsay was 15. "Lindsay was born old and responsible. She says she raised me, and there is some truth to that. She thought we always ate peanut butter sandwiches because we were poor, until I told her that was all I could make." Lindsay could also "mix an excellent martini when she was 4," recalls Mom, who now works as her daughter's business manager. "She was hurt easily but would never let on—she was too stubborn to cry," though she might have wanted to. "Like most children of broken homes, I was carrying around an awful load of guilt that negated my feelings of self-worth," says Wagner. "No matter how rationally you understand the situation later—that you were not at fault—you still have that trauma: You trust someone, and he or she deserts you. I realized after my divorce from Michael that my work was not the real problem—it was my inability to trust anyone completely."

Recently she contacted both her father, whom she hadn't been close to for 20 years, and ex-husband Brandon (who in the just-released film Rich and Famous seduces Jacqueline Bisset in a jet liner lavatory). "The most liberating experiences I've had this year have been healing talks with my father and with Michael," she adds. "I let my father know that I had been working on making those feelings of desertion go away and that I wanted to have a relationship after all these years. With Michael, I said that I just had not given the care to our marriage that it deserved. There had been hostility and hurt on both sides. It was time to forgive each other, and we did. I was in tears."

The year's other big event was her marriage at buddy Hoyt Axton's Lake Tahoe spread to Kingi, 37, whom she met while he was stunt coordinator on Bionic. "There was some scandal about that," she admits. "My marriage had broken up and Henry's was troubled. People thought our meeting was the cause—it isn't true," she claims. "But after we both became involved in other projects we were a scandal, only nobody knew it!" Lindsay sneaked off to visit Henry in "garden spots" like Stockton and Salinas and Riverside when he went to work on B.J. and the Bear in 1979. "I bought a guitar and played it in the motel room when Henry was busy working," Lindsay says. "Then he went out and bought a harmonica. Together we were a riot."

But not necessarily a successful act. Says Lindsay, who in the early '70s had also been briefly married to a music publisher: "I didn't know if I could ever have a relationship, and Henry didn't know if he wanted to marry again." Says Henry: "I have children [Deanne, who's 12, and Henry, 10] from my previous marriage and am very aware of their needs. I love them deeply. It caused some conflict in me that had to be resolved. Finally we had a long talk and realized we both wanted the same thing—to care for each other."

Kingi teases, "I have been a great influence on Lindsay's life already—I got her off her duff." Literally. "On Bionic I was supposed to do all these athletic feats, and you can't believe what a joke that was," admits Lindsay. "My nastier friends said my idea of exercise was getting in and out of a limo. Now," she boasts, "Henry has me playing volleyball and running around the local school yard." He's not bad for the ego either. "She is a complete woman in every sense of the word," says Henry. "She is beautiful."

So is her rustic, rambling "log castle" on the California-Oregon border, a frequent retreat from their one-bedroom house on two acres in L.A.'s Coldwater Canyon. Lindsay says children and movie projects are in the offing but can offer specific names and dates for neither. Of films she says, "I don't want to waste my time—I will always go for less money and a good part. I'm proud of Callie. It's my best work."

It may be too late to change writer Thompson's mind, but during her next endeavor Lindsay hopes there will be fewer headaches for all involved. "I don't want to be known as a bitchy actress, nor do I want to sit around seething inside because I feel like a mindless mannequin full of frustration," she says. "I'm seeking some middle ground where I am respected for my opinion but can preserve my working relationships. I used to joke that when God gave out the golden rule, He forgot to send the word to Hollywood," she says. "These days, I'm just happy to do my part. I'll let Him take care of the rest."


Advertisement
Today's Photos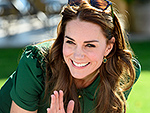 Treat Yourself! 4 Preview Issues
The most buzzed about stars this minute!